Considering an Afternoon Tea in Carlisle but unsure which establishments offer afternoon tea and which are the best places to go.
We have compiled a list of the best afternoon tea Carlisle can provide, so if you are looking for the perfect afternoon tea with friends, a romantic valentines afternoon tea, a mothers day afternoon tea treat for your mum, or just a special treat for yourself, check out:
11 Afternoon Teas Carlisle Has To Offer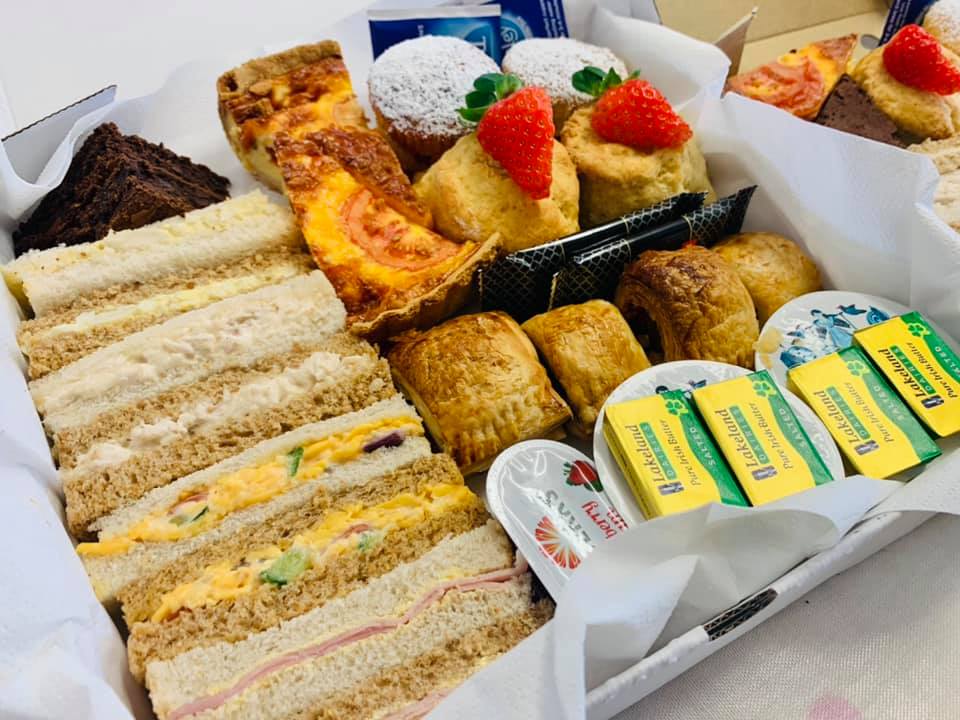 357 London Road, Carlisle CA1 3EZ
Currently offering takeaway boxes. Afternoon tea for one includes: Four finger sandwiches, a tray bake, a mini Victoria sponge, a mini scone with jam, butter and clotted cream portions, one slice of quiche and two homemade sausage rolls.
From £10.50
Visit the website for opening times and more details.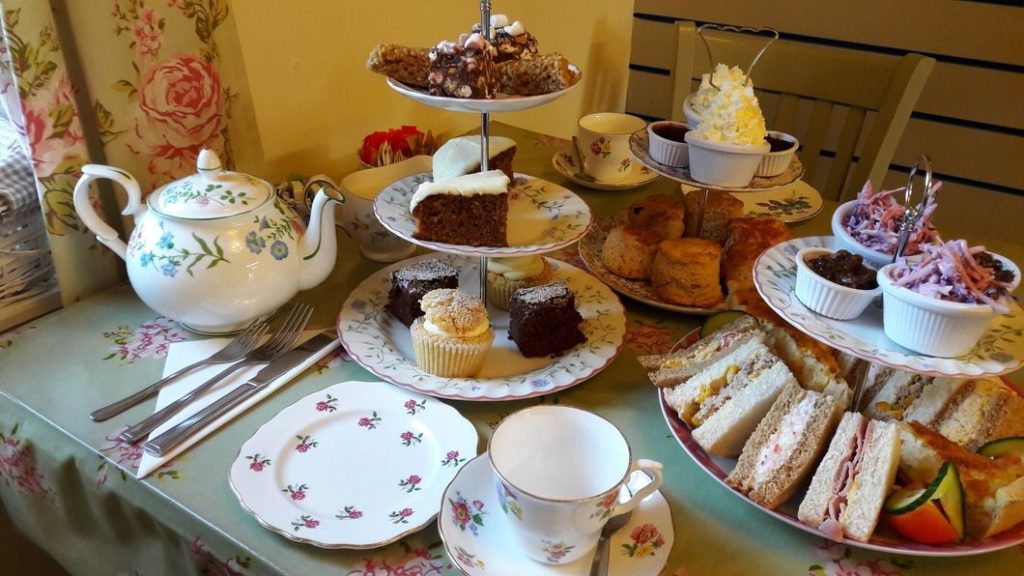 Warwick Bridge, Carlisle, CA4 8RN
Sally Longstaff started Sally's Warwick Bridge in 2013. Fresh food is available every day, including sandwiches, coffee, teas, cakes and Sally's famous scones. Afternoon Tea is fast becoming very very popular, so please book 24 hrs in advance.
Visit the website for prices
Open 10am-4.00pm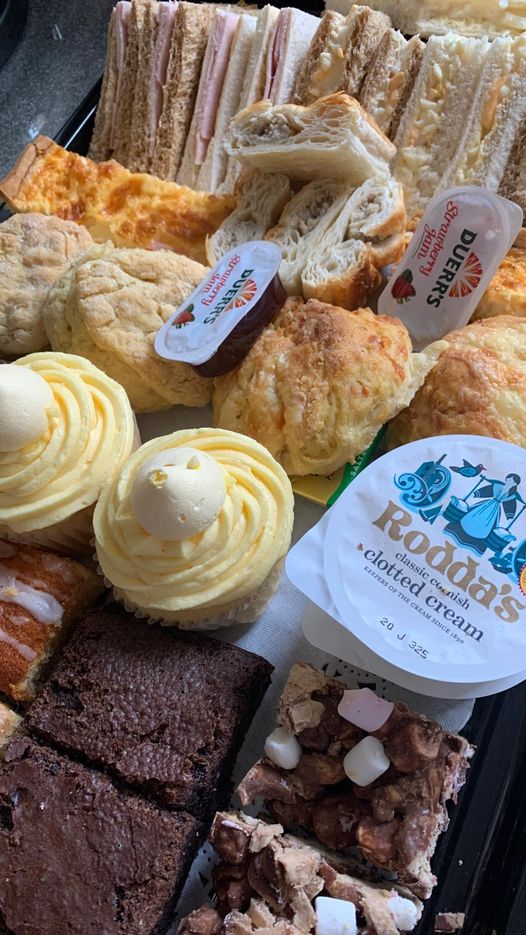 3 Market Street, Carlisle, CA3 8QJ
This is a local friendly family-run cafe serving hot fresh food salads as well as afternoon tea. They cater for vegetarians and vegans.
Afternoon tea in the cafe £13.95 per person
Visit Facebook for further details.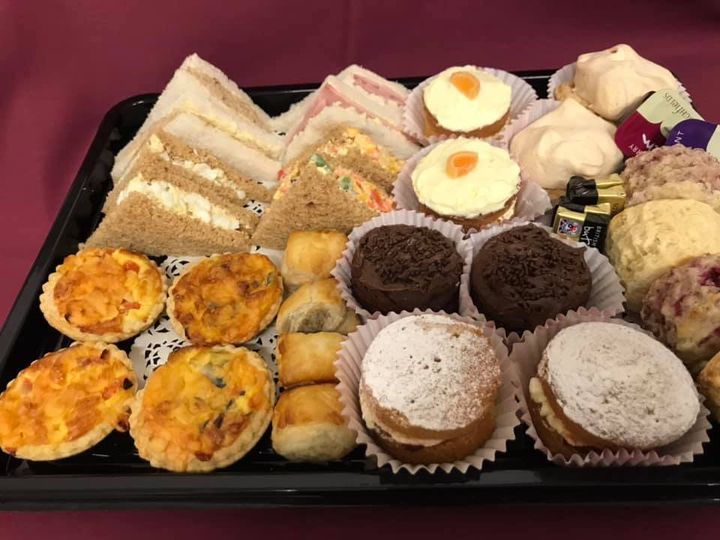 36 Castle Street, Carlisle CA3 8TP
Castlegate Coffee House, established in 1992, is now run by Edwin and his team since 2007. Outside catering is available for all occasions. Afternoon tea consists of all the usual favourites including sandwiches, scones and cakes.
Currently available at just £9 to takeaway
Visit Facebook for more details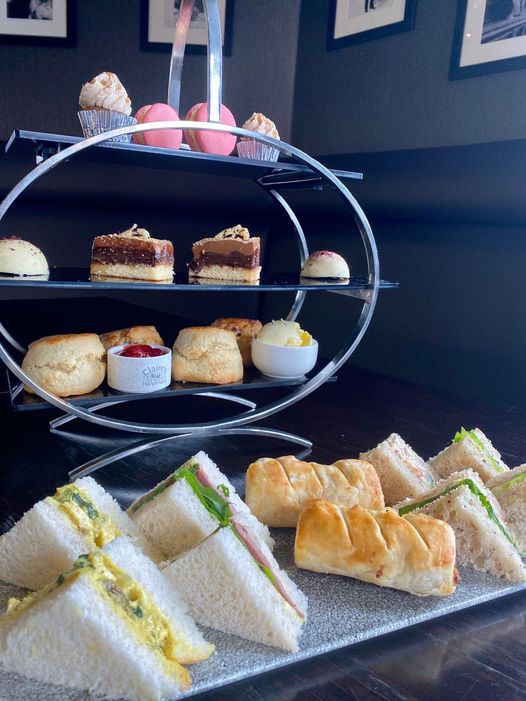 20-34 Warwick Road, Carlisle, Cumbria, CA1 1AB
Classic afternoon tea offers a selection of homemade sweets and savouries and is served with loose leaf tea, coffee or hot chocolate. A vegetarian menu is also available.
£21 per person
See website for further details.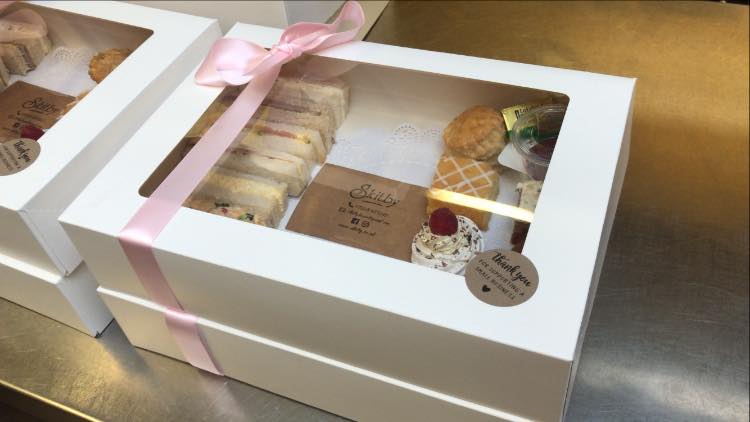 Smithfield, Carlisle, Cumbria, CA6 6DL
Enjoy a relaxed afternoon at Skitby in tranquil surroundings. Their afternoon tea has moved into the 21st century and comprises of a selection of homemade sandwiches, quiche, scones with fresh cream and jam, an assortment of tray bakes and sponges, a mini dessert or pastry and meringue nests topped with cream and fresh berries.
£20 per person
Served First and Last Saturday and Sunday of each month; Saturday 2.00-4.00pm; Sunday 3.00-4.00pm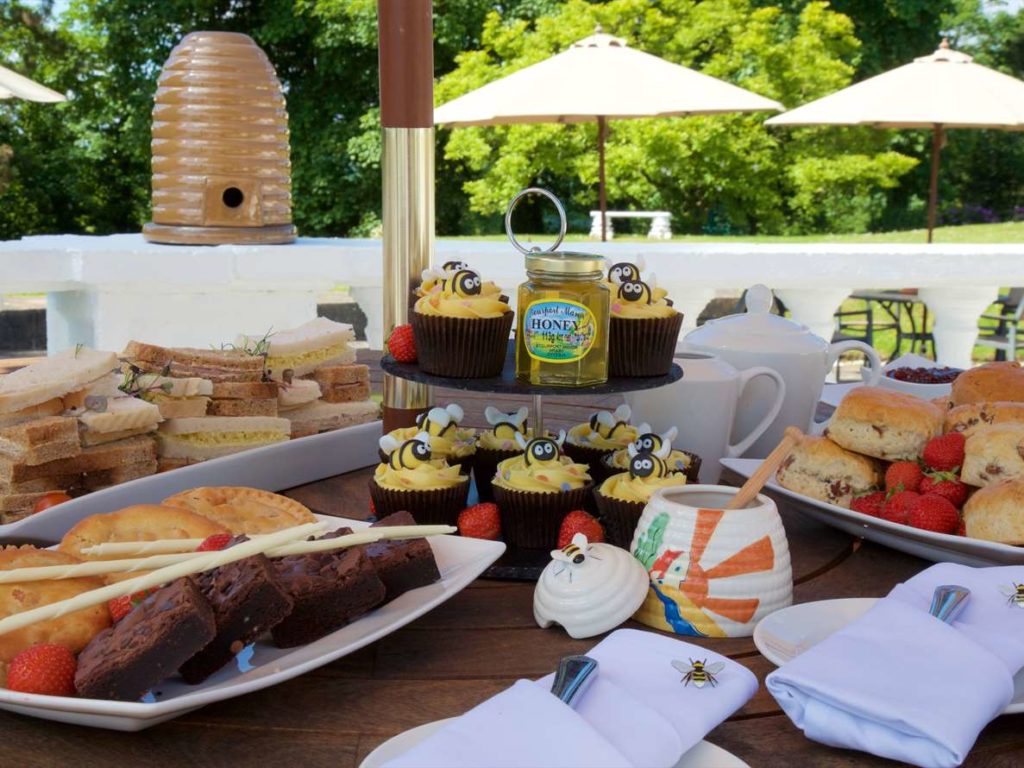 Court Square, Carlisle, Cumbria , CA1 1QY
Carlisle Station Hotel is an elegant Victorian building with a prime city centre location. Rlax and enjoy a traditional Afternoon Tea in the hotel Bar or Brasserie. The Afternoon Tea menu features a selection of classic savoury treats including a range of finger sandwiches, accompanied with scones and an array of delicious sweet goods.
Visit the website for prices
Served daily from 12 noon – 5.00pm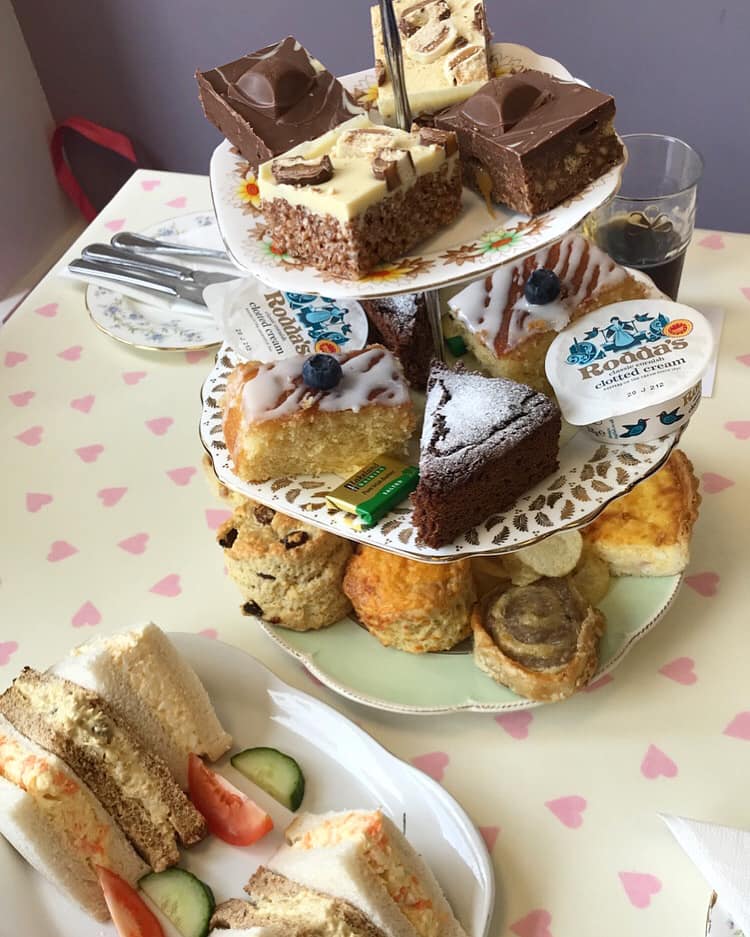 46 Cecil Street, Carlisle CA1 1NT
Serving lunches, cakes, coffee and afternoon tea, this tearoom is also available for private functions on Sundays.
Visit Facebook for prices and more details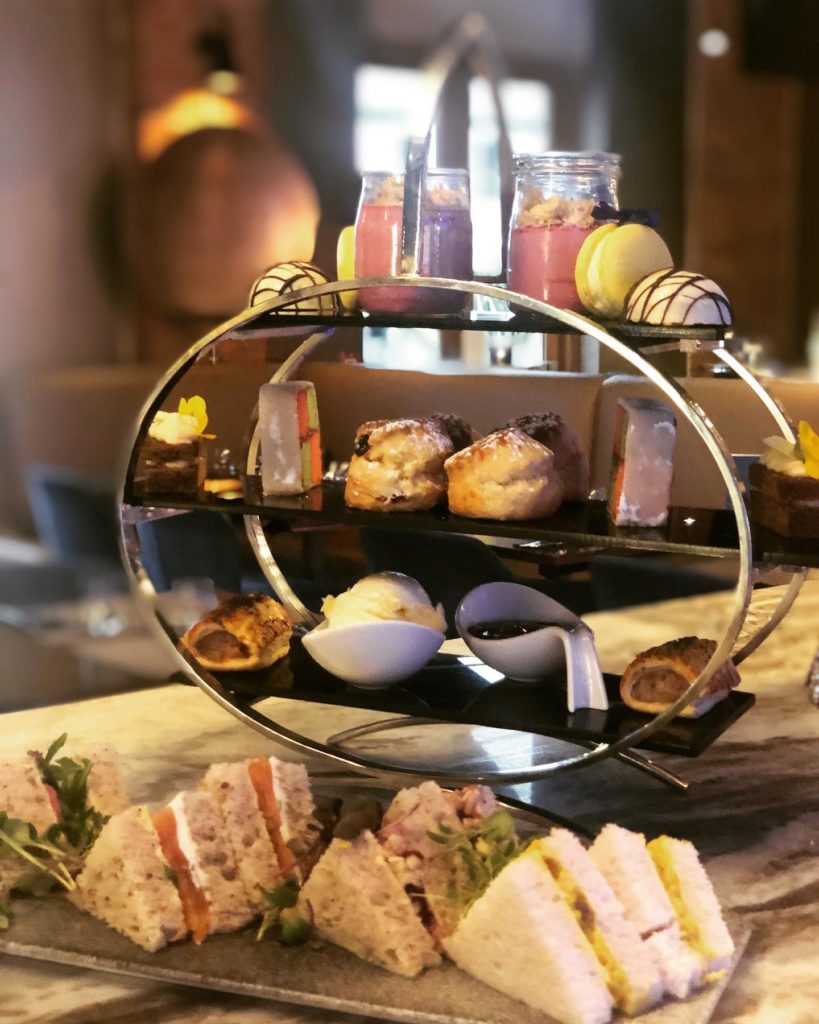 20-34 Warwick Road, Carlisle CA1 1AB
Penny Blue is within Carlisle's historic old post office building with many original features, so what better name than after the rare stamp? They also serve up a delicious afternoon tea in this beautiful old building.
Visit their website for prices and opening times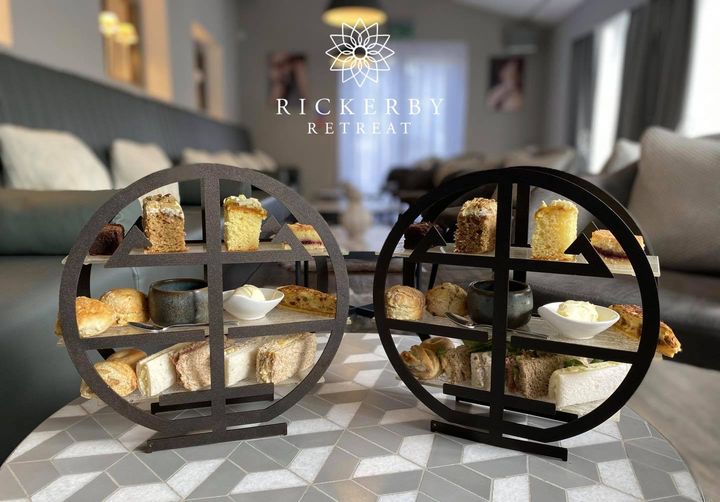 Rickerby, Carlisle CA3 9AA
Both the rooftop terrace and the garden terrace are south facing, overlooking the park and get the sun all day. They have an al fresco dining area for spa day diners and comfortable, lounge seating to relax and enjoy the views.
Visit the website for further details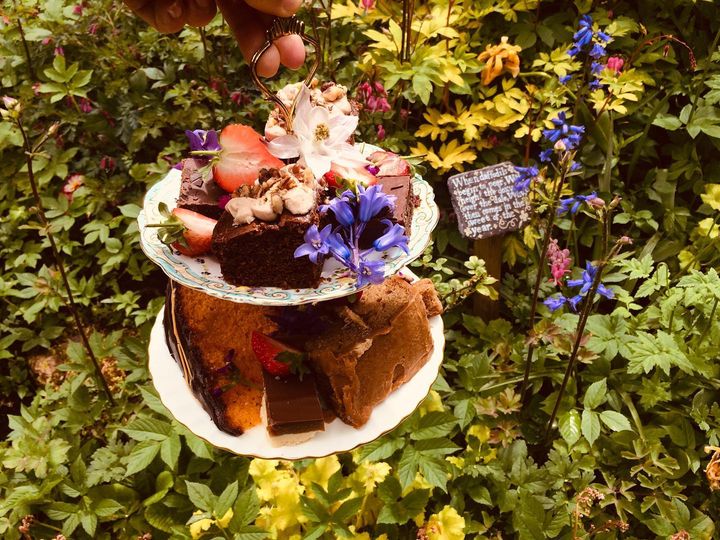 17-19 Castle Street, Carlisle CA3 8SY
This quirky bookshop café, serves lots of delicious homemade cakes, smiles and local ale as well as scrumptious afternoon teas, plus they have a lovely garden area!
Visit Facebook for prices and opening times
Check Out all of the Afternoon Tea Choices available throughout the UK.