Considering an Afternoon Tea in Edinburgh but unsure which establishments offer afternoon tea and which are the best places to go.
We have compiled a list of the best afternoon tea Edinburgh can provide, so if you are looking for the perfect afternoon tea with friends, a romantic valentines afternoon tea, a mothers day afternoon tea treat for your mum, a fathers day treat for your dad or just a special treat for yourself, check out:
30 Afternoon Teas Edinburgh Has To Offer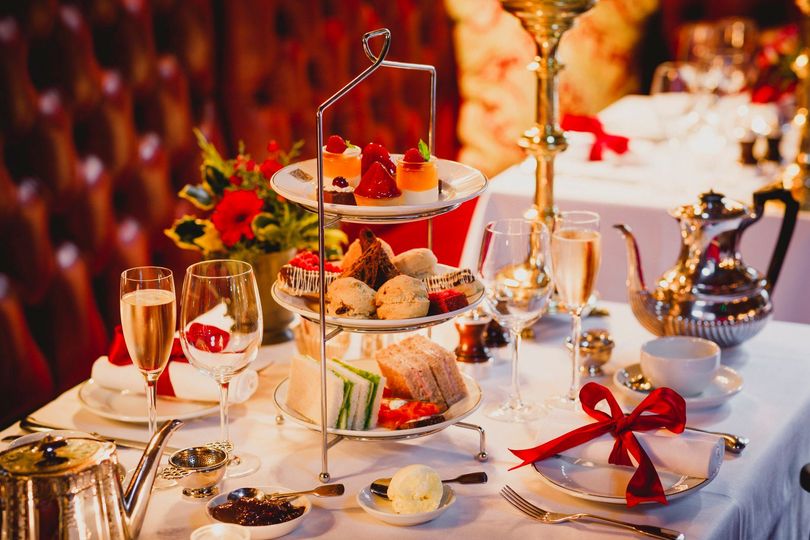 352 Castlehill, Edinburgh EH1 2NF
The Witchery's Afternoon Tea is served in both the Secret Garden room as well as the baroque candlelit Witchery dining room. Enjoy delicious sandwiches and cakes piled high on silver cake stands. There's plenty of sweet options with freshly baked scones, dragon cake and chocolate tarts.
Afternoon Tea £30 per person
Served Monday to Friday from 3.00 – 4.00pm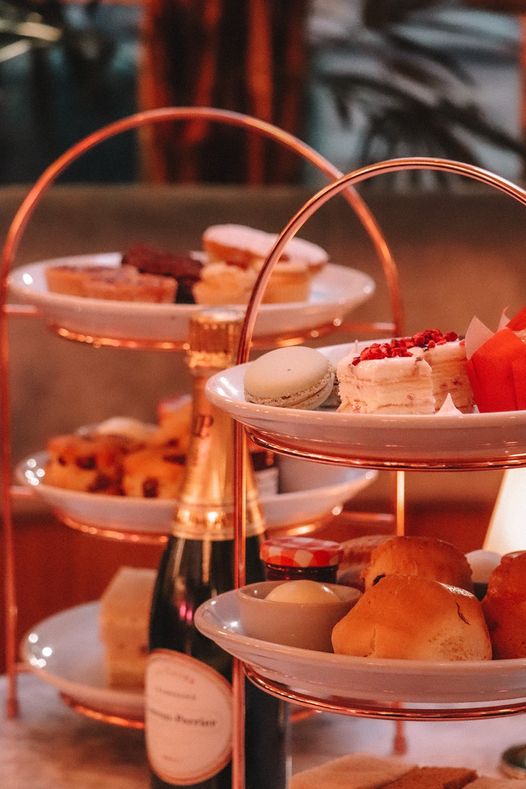 16 George Street, Edinburgh EH2 2PF
The Le Monde Afternoon tea includes a glass of Prosecco on arrival, freshly cut sandwich bites, beautiful cakes, buttery scones and plentiful tea or coffee.
From £20 per person
Served daily from 12 noon – 4.00pm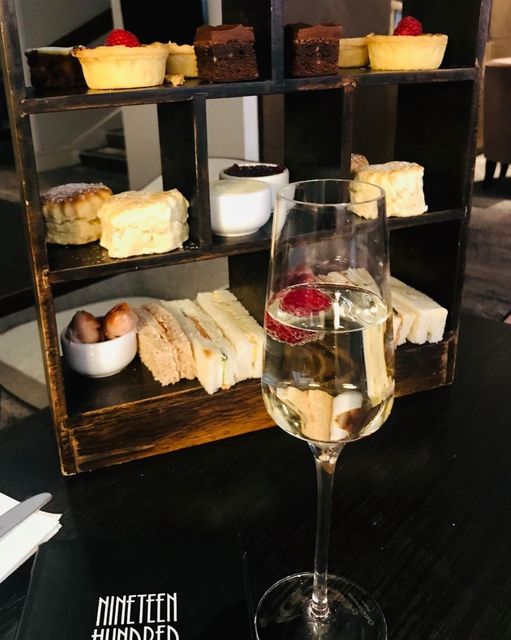 19 North Bridge, Edinburgh EH1 1SD
At afternoon tea, guests will be served dainty sandwiches such as salmon and cucumber and ham and sweet chilli. The fruit and plain scones are served with clotted cream and strawberry jam while the cake selection will include a mini Victoria sponge.
Visit the website for prices and opening times.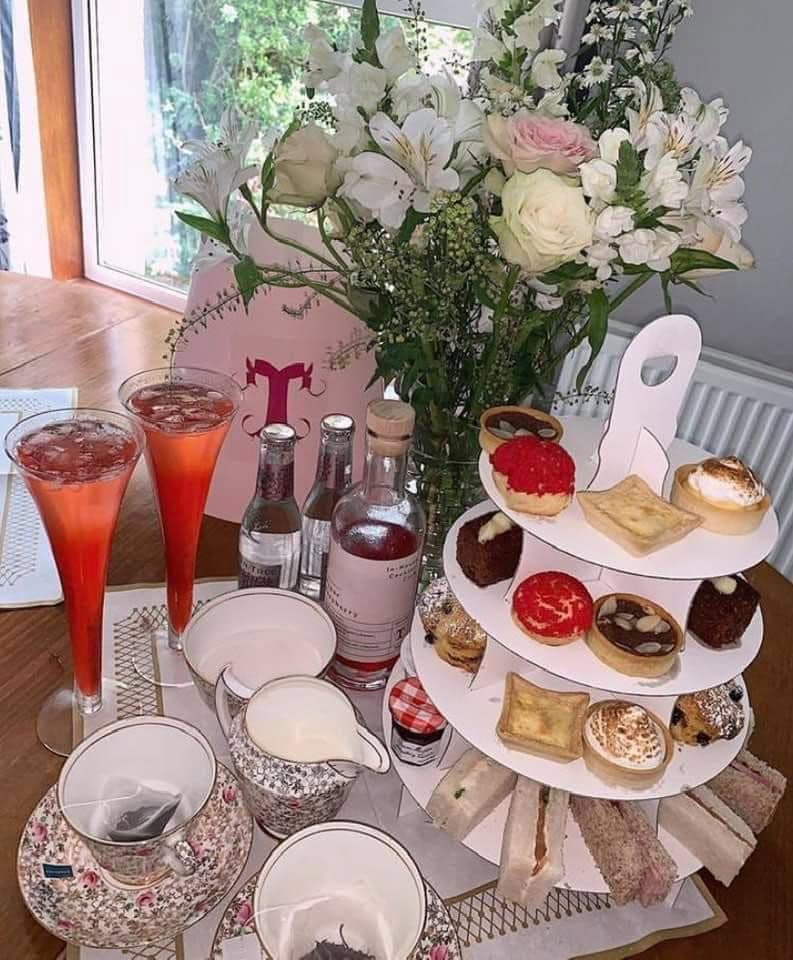 125 George Street, Edinburgh, EH2 4JN
Enjoy a moreish selection of delicious food, homemade fruit scones and chocolate treats with Afternoon Tea at Tigerlily or even give the Gentleman's Tea a try. Enjoy sandwiches, quiches, tarts, cakes and sweet treats as well as scones with clotted cream and jam.
From £17.50 per person
Available daily from 2.00 – 5.00pm.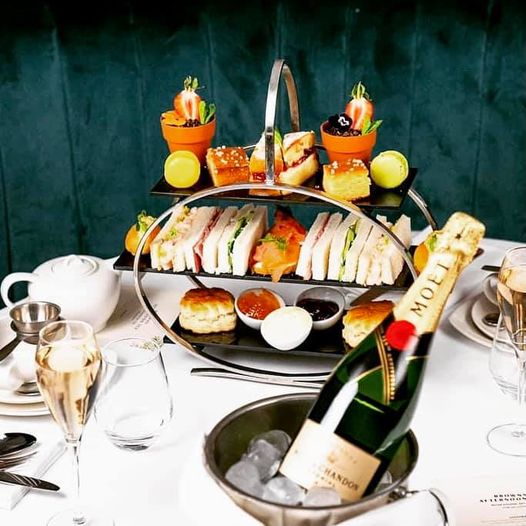 131-133 George Street, Edinburgh, EH2 4JS
Treat yourself to an assortment of savouries, warm scones with seasonal jams, and irresistible mini cakes and puddings.This can be paired with hand-blended, Fairtrade teas, a glass of Moët & Chandon Impérial, or a G&T.
From £19.50
Served daily until 5.00pm.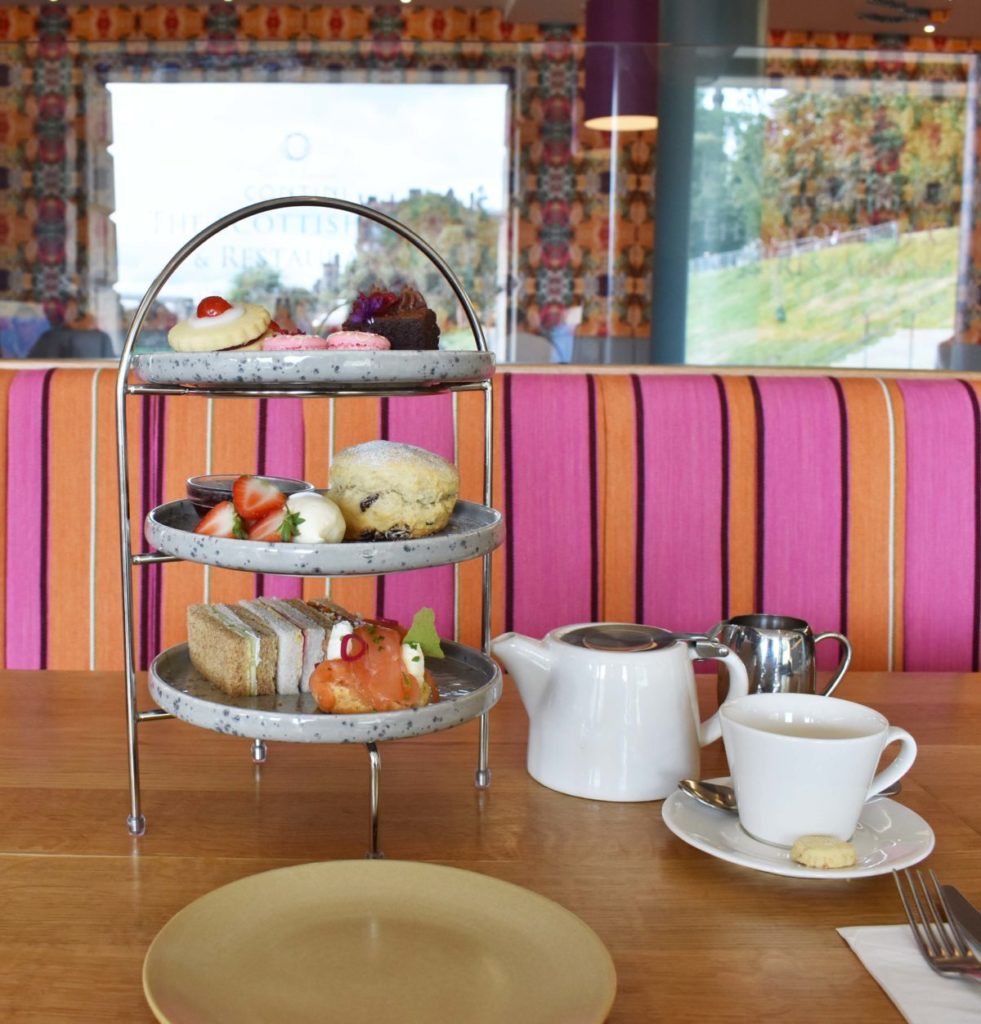 The Mound, Edinburgh EH2 2EL
Enjoy dainty handmade finger sandwiches, homemade fruit and savoury scones followed by chefs daily selection of sweet treats. Served with your choice of tea from an extensive selection whilst overlooking our uninterrupted view of the magnificent Princes Street Gardens of the Scottish National Gallery.
From £20 per person
Served daily from 3.00pm.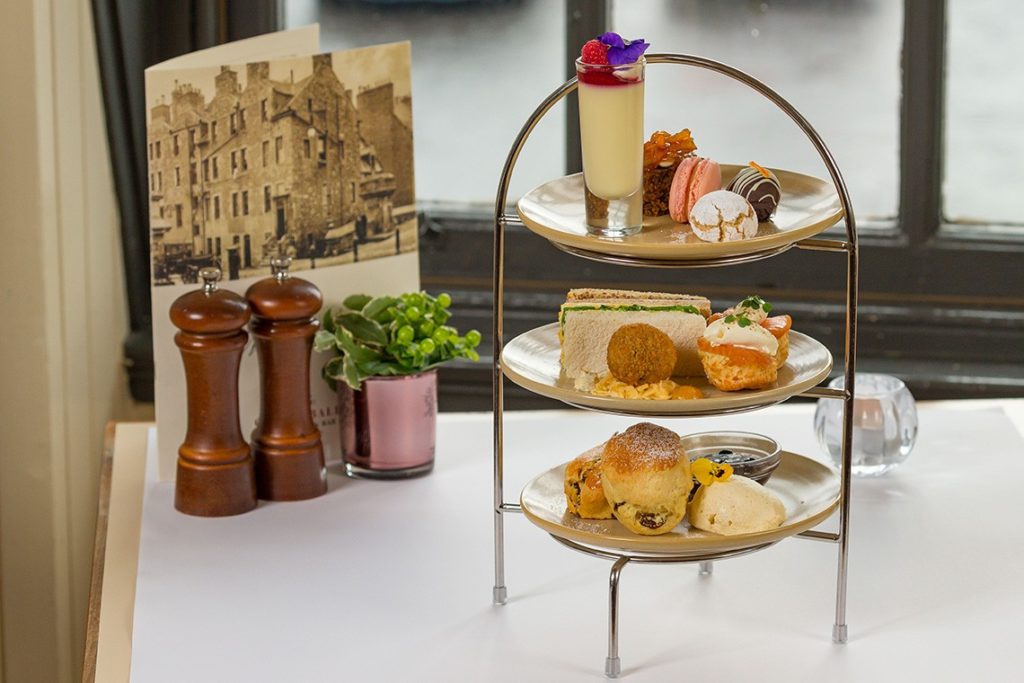 356 Castlehill, Edinburgh, EH1 2NE
Cannonball House, is situated on the right hand side as you walk from the Castle Esplanade down Castle Hill and at the top of the Castle Wynd steps. Indulge in a traditional Scottish Afternoon tea, served in this cosy bar. Enjoy finger sandwiches with seasonal fillings, scones with Scottish smoked salmon and delicious petit fours. Choose your own loose leaf tea at the table from our beautiful Scottish selection.
£25 per person.
Served from 12noon to 4.00pm.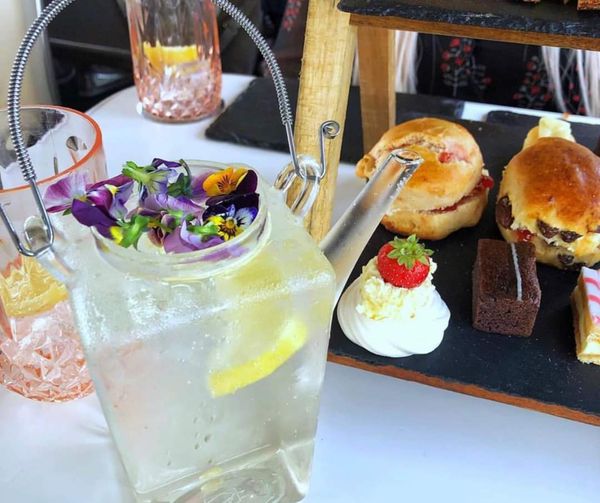 Departs from Stance ZE, Waterloo Place, EH1 3BQ.  
Step aboard an iconic red Routemaster bus which has been repurposed from it's former life transporting London commuters, to a stylish, retro bistro. Take in the sights of Edinburgh from Holyrood Palace to Edinburgh castle as you sit back and enjoy a traditional afternoon tea including home-made cakes and scones with locally produced cream and preserves, as well as an onboard licensed bar
From £37 per person
Visit the website for further details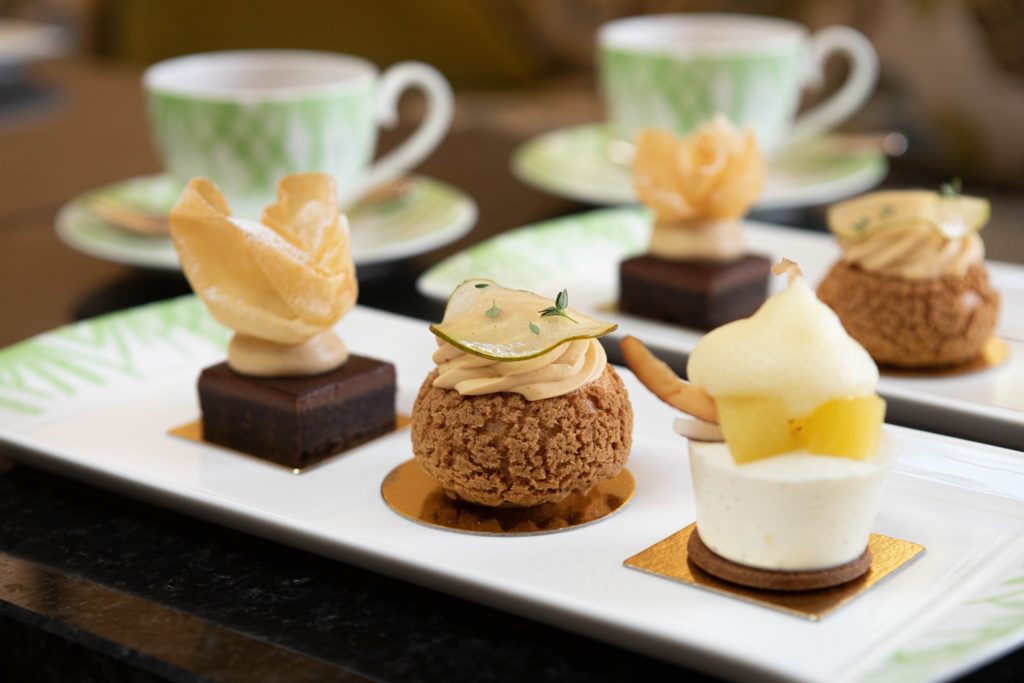 1 Princes Street, Edinburgh EH2 2EQ
The décor alone is enough to tempt you into The Palm Court – with its opulent venetian style room, complete with palm trees and chandeliers. You'll enjoy a selection of finger sandwiches, scones with clotted cream and handmade Balmoral jam and a selection of pastries.
From £45 per person
Served daily from 12noon.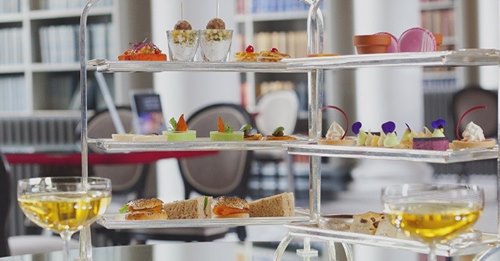 The Signet Library, Parliament Square Edinburgh EH1 1RF
The Colonnades at the Signet Library is located just off the Royal Mile, this impressive room is lined with tall Corinthian columns and surrounded by a balcony gallery. The Signet Library serves a fine Afternoon Tea with a highly extensive list of teas to choose from.
40 per person
Served Thurday to Sunday, 12 noon–4.00pm.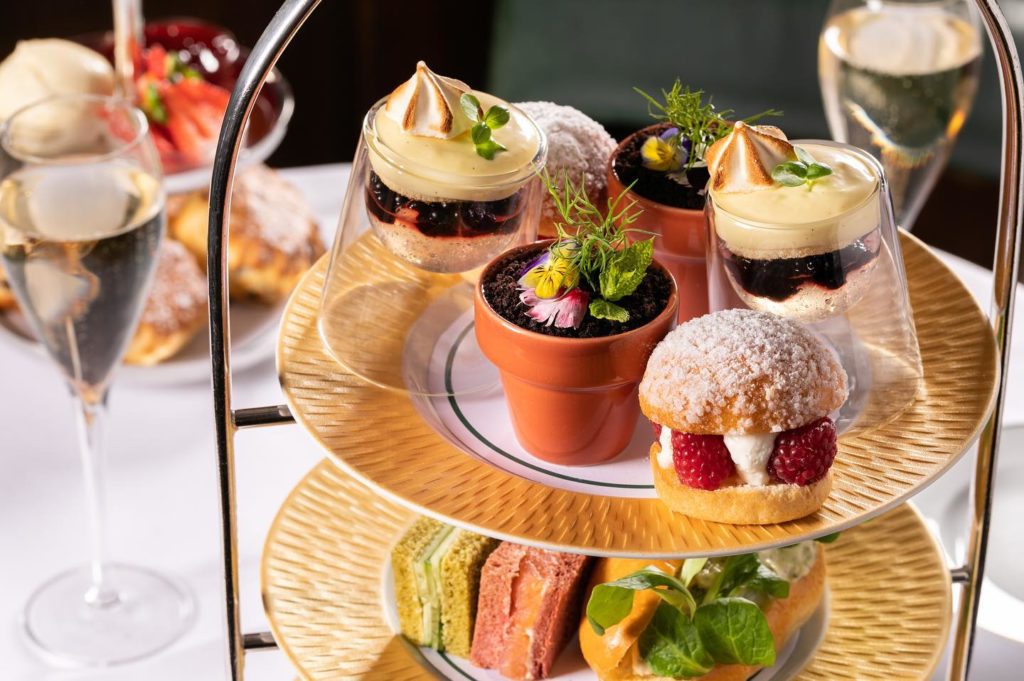 6 St Andrew Square, Edinburgh EH2 2BD
The Ivy on the Square is serving up a Summer Garden Afternoon Tea. With creative savouries such as the truffled chicken brioche roll, and a lemon and raspberry doughnut with pink lemonade, there is plenty to tickle your tastebuds.
From £24.95 per person
Served daily from 3.00-5.00pm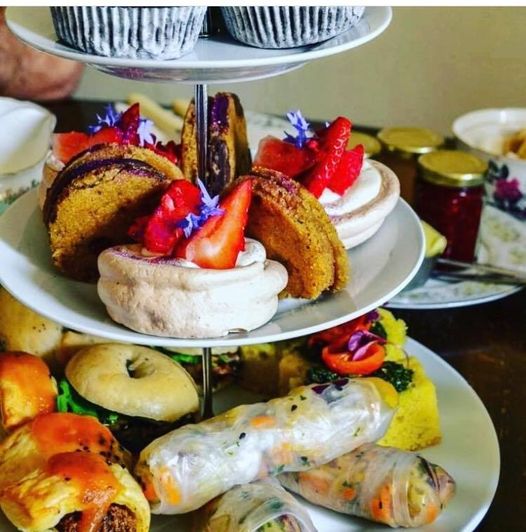 42 London Street, Edinburgh EH3 6LX
Casa Angelina is a surprisingly spacious tearoom, with vintage-kitsch character. Afternoon Tea is served on pretty cake stands and features mini bagels and pretzels and spring rolls! Guests can even partake in a bit of dressing up thanks to a vintage dress up box.
Visit Facebook for opening times and prices.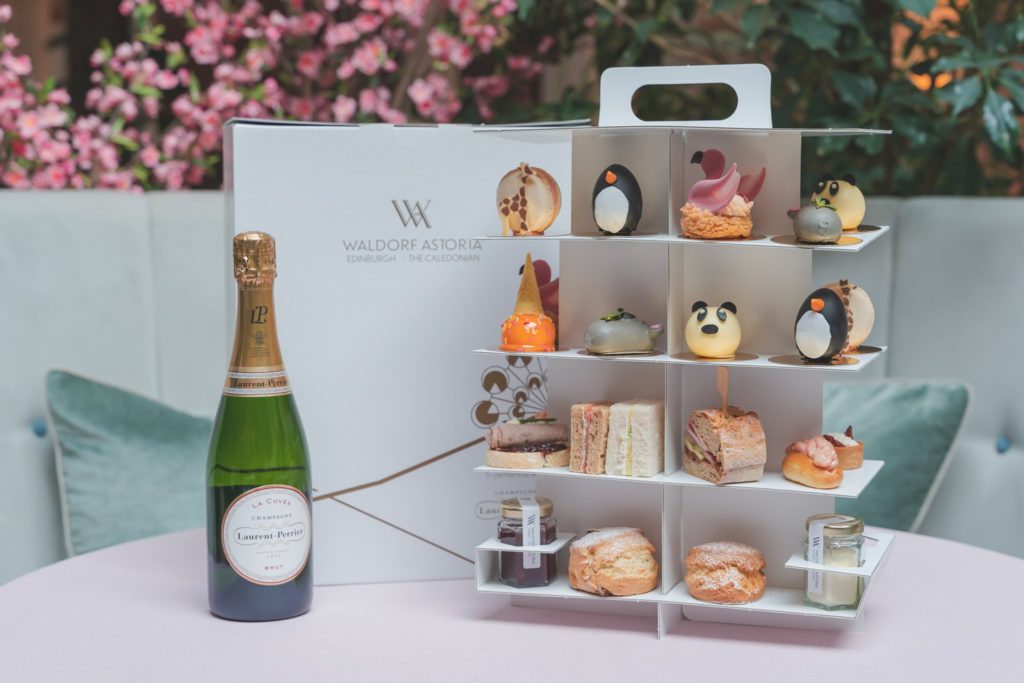 Princes Street, Edinburgh EH1 2AB
For an iconic and elegant Afternoon Tea head to Peacock Alley at The Waldorf Astoria Edinburgh – The Caledonian. Afternoon Tea showcases decadent sweets, savoury freshly cut finger sandwiches, homemade selection of scones and over 30 fine loose leaf teas.
Reserve at [email protected]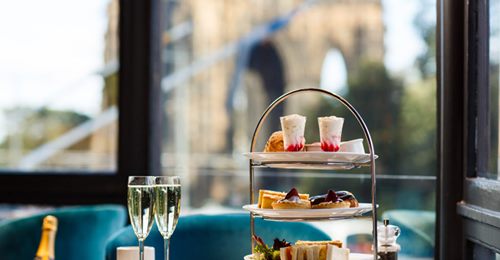 53 Princes Street, Edinburgh, EH2 2DG
This lovely venue overlooks Princes Street Gardens and has spectacular views of Edinburgh Castle and The Scott Monument. Afternoon tea includes a selection of delicious finger sandwiches, Scottish scones with jam and fresh cream, a selection of cake and your choice of teas or freshly brewed coffee
Afternoon Tea £30.00 for two
Served every day between 12 noon – 5.00pm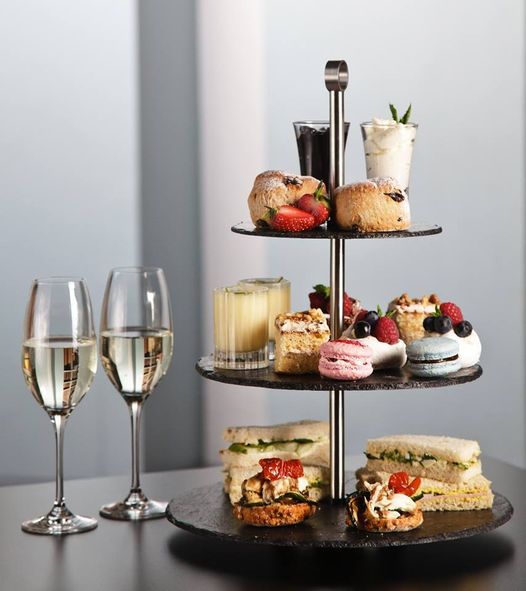 1 Queen Street, Edinburgh, EH2 1JD
Cafe Portrait is set within the magnificent Scottish National Portrait Gallery, one of Edinburgh's most remarkable buildings.Take a break from exploring the galleries extraordinary collection, and enjoy a traditional Afternoon Tea.
£30 for two.
Served daily from 2.30pm–4.30pm.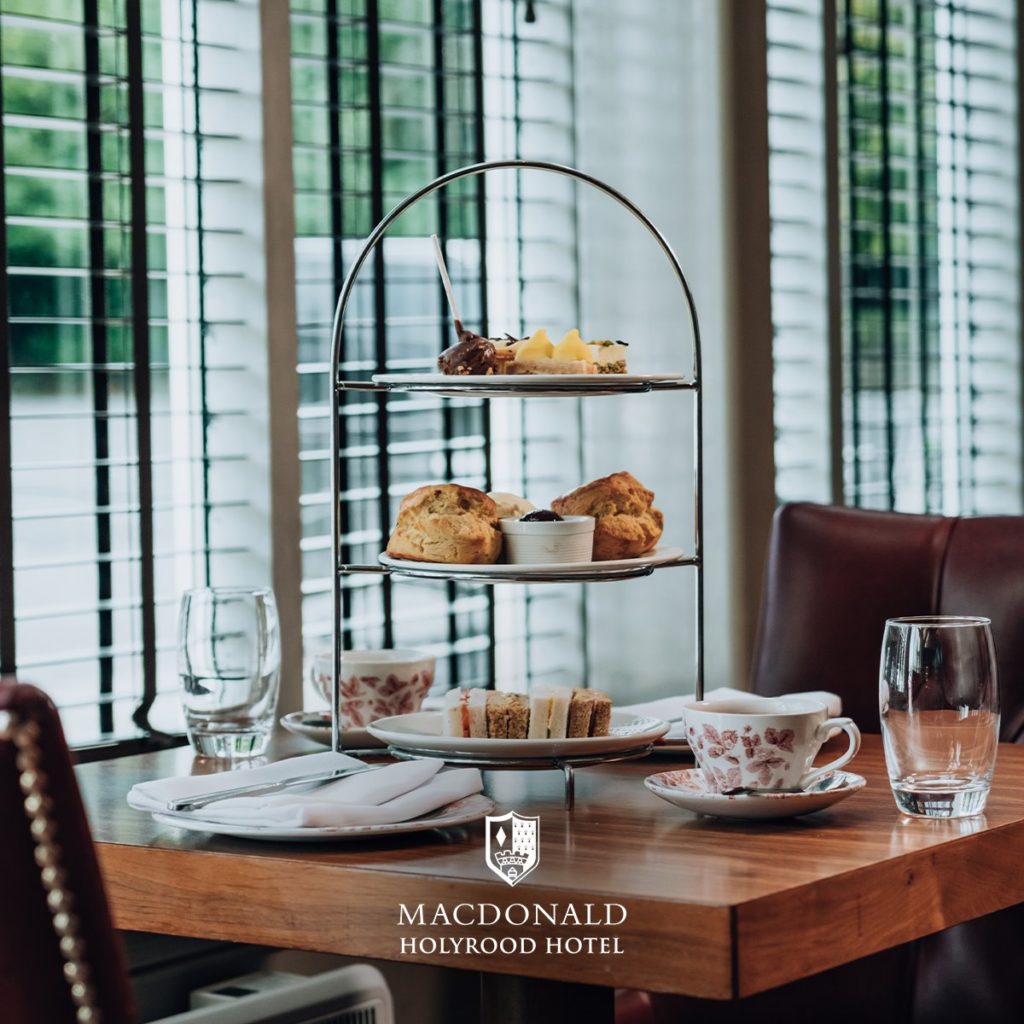 81 Holyrood Road, Edinburgh, EH8 8AU
Housed inside the MacDonald Holyrood Hotel, Surf & Turf Restaurant offers an indulgent Afternoon Tea in unforgettable surroundings. With uniquely sourced Scottish ingredients and fresh local produce, the food is a contemporary, slightly decadent vision of what fine dining should be.
Visit the website for prices and opening times.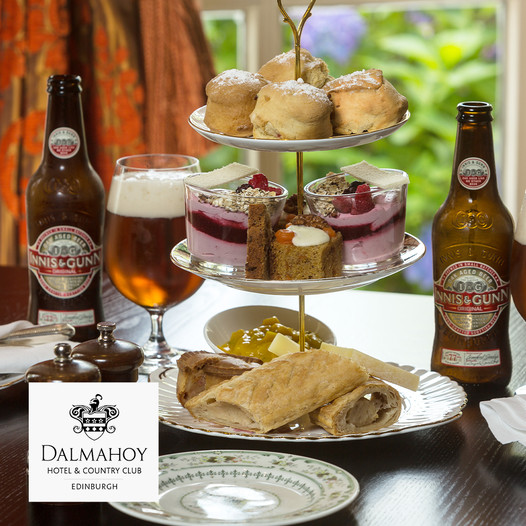 Kirknewton, Edinburgh, EH27 8EB
Spoil yourself with a succulent Afternoon Tea at Dalmahoy Hotel, this magnificent country house provides picturesque scenery to enjoy while indulging in an array of treats.Their menu includes sandwiches along with a range of cakes and a selection of tea or coffee.
From £19.50 per person; children £9.95
Served daily from 2.00-4.00pm.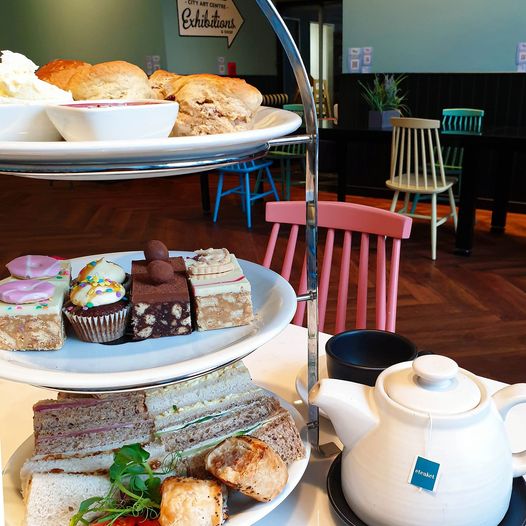 63 Shore, Edinburgh , EH6 6RA
You can enjoy your Afternoon Tea in the cosy cafe, whilst taking a peak through the window into the bakery. Start off your Afternoon Tea with a selection of sandwiches, mini handmade sausage rolls. Follow this with warm scones, served with Mimi-made jam and thick clotted cream, then tucking in to a selection of the daily cakes and traybakes they offer.
From £30
Weekdays from 11am, weekends from 12noon. Various locations in Edinburgh.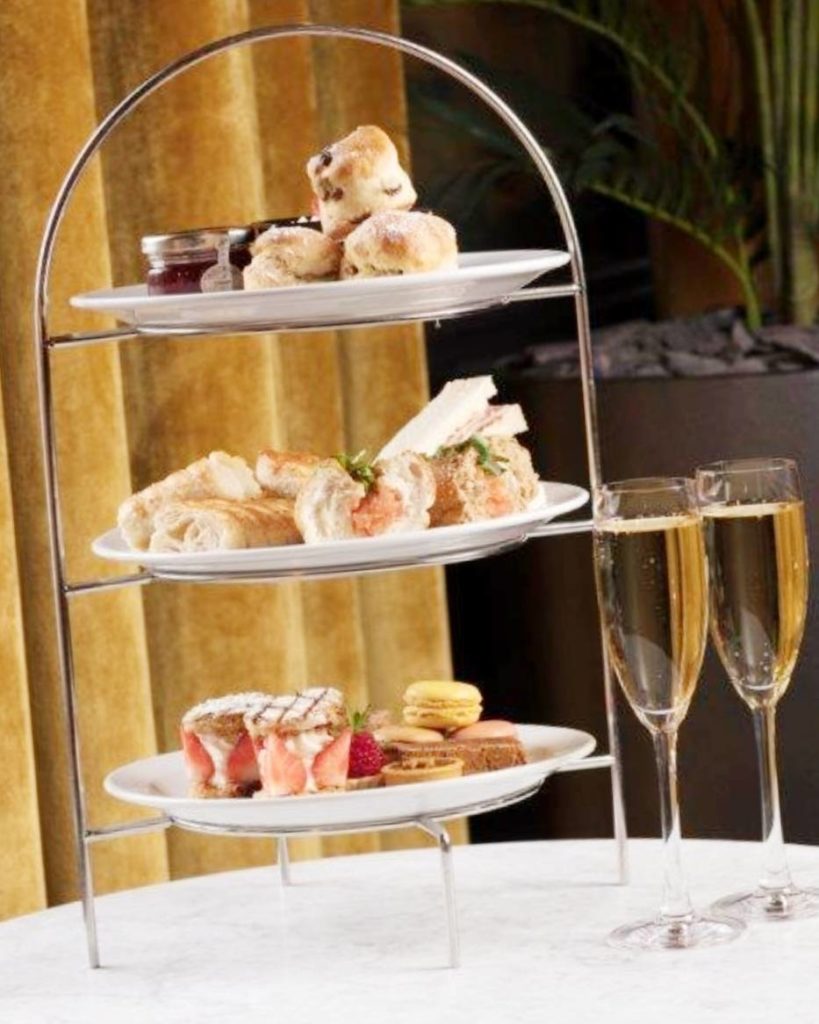 18 Royal Terrace, Edinburgh , EH7 5AQ
Crowne Plaza Edinburgh is ideally located for easy access to all the main attractions that the city has to offer. Afternoon tea includes delicious finger sandwiches, sausage rolls, haggis bon bons, macarons, chocolate brownie, scones with cream and preserves.
Visit the website for prices and opening times.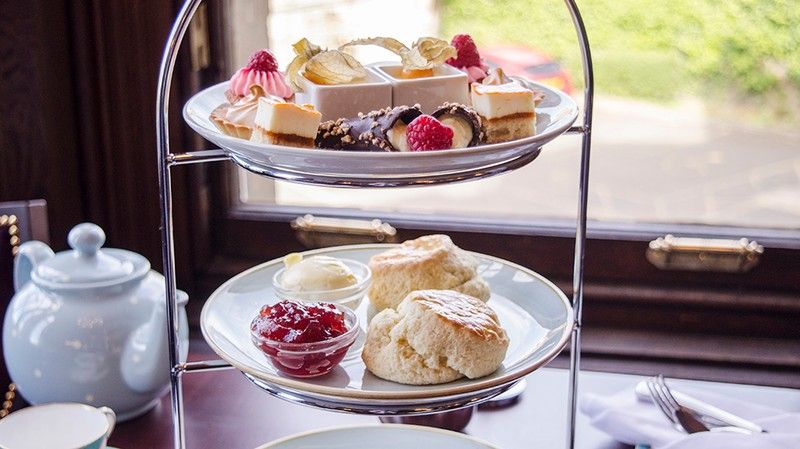 35 Drumsheugh Gardens, Edinburgh, EH3 7RN
The Bonham is a luxury boutique hotel situated in the West End of Edinburgh. Traditional Afternoon Tea at The Bonham is served in the hotels new bar. The Consulting Room is a welcome addition to the hotel where guests can enjoy an early evening glass of wine, meet with a group or friends for Afternoon Tea or enjoy a variety of great cocktails.
Tea for two £35
Served daily 12 noon – 5.00pm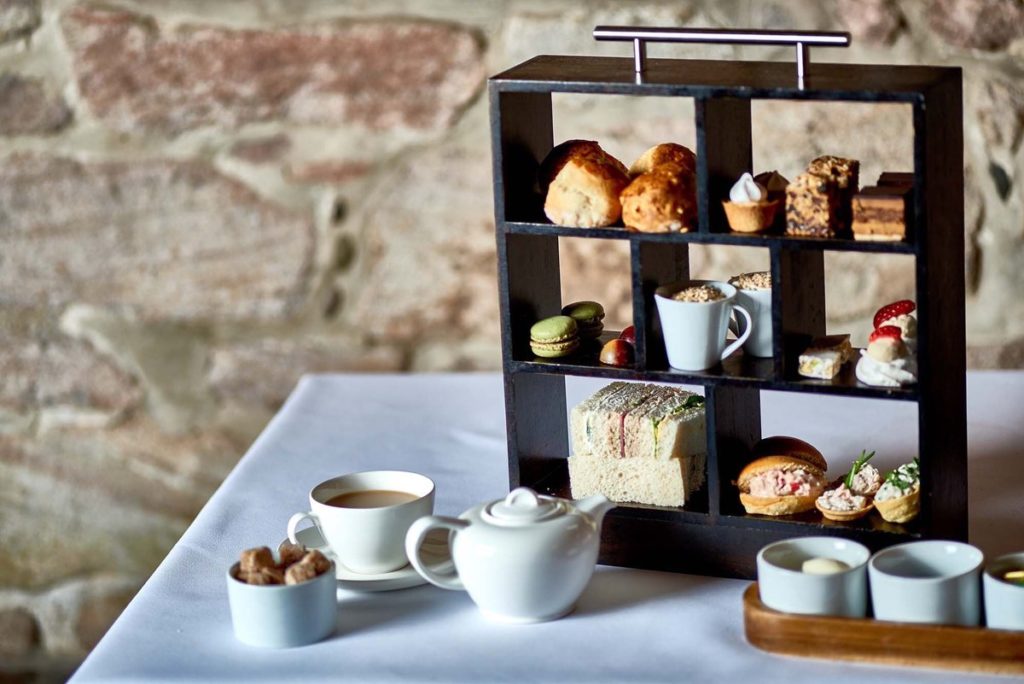 Bonnyrigg, Edinburgh, EH19 3JB
Situated on the banks of the River Esk, The Dungeon Restaurant and The Orangery at Dalhousie Castle is set within ancient barrel-vaulted dungeons.You can enjoy a delicious Afternoon Tea featuring a selection of finger sandwiches, scones with jam, clotted cream and butter, and cream cakes and Shortbread, with the option to add a glass of champagne.
From £19.95 per person
Served daily from 12 noon – 4.00pm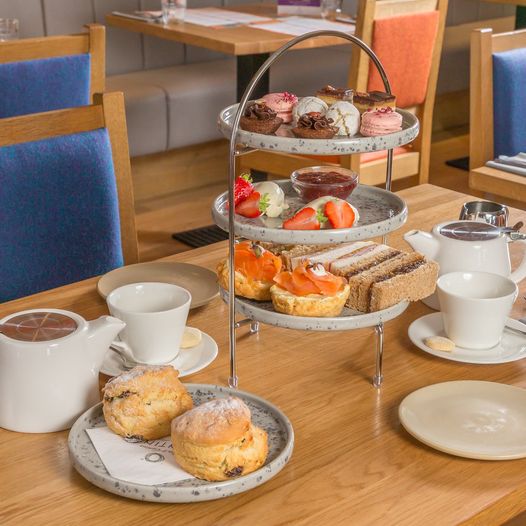 73 Belford Road, Edinburgh, EH4 3DS
Café Modern Two is housed within the Gallery of Modern Art Two, the renowned home of Surrealist art in Scotland. Situated in beautiful parkland close to the Waters of Leith, Café Modern Two offers the perfect place to enjoy a spot of Afternoon Tea after exploring the galleries art collection.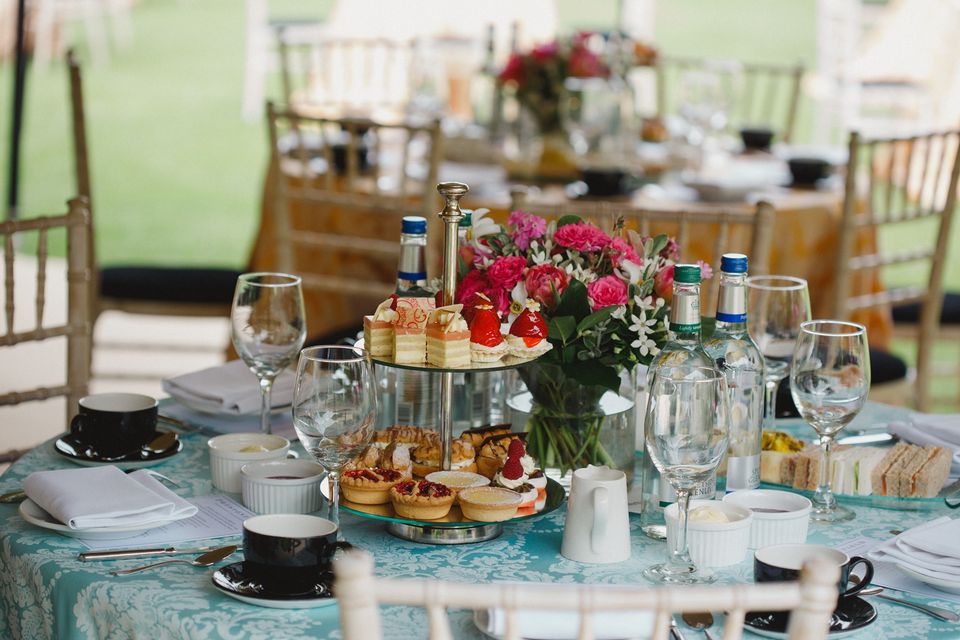 Priestfield Road, Edinburgh EH16 5UT
Prestonfield provides, home baking and traditional sandwiches served in beautiful surroundings with a roaring log fire in the winter. In warmer weather guests can enjoy afternoon tea in the rose-filled gardens or in the gothic tea house on the terrace.
From £35
Served daily see website for more details.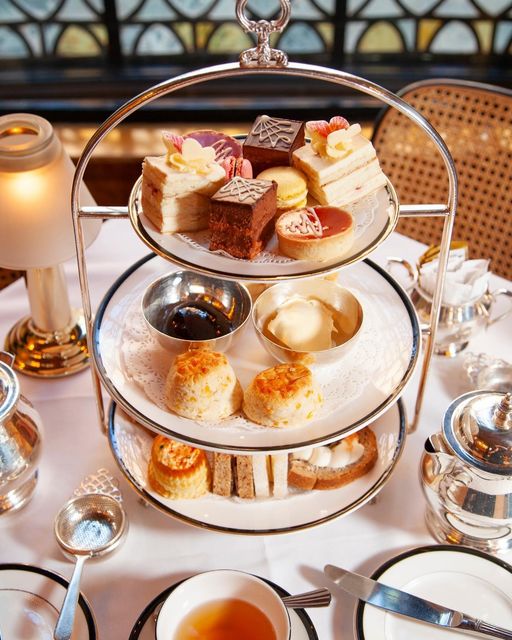 14 George Street, Edinburgh EH2 2PF
Enjoy afternoon tea in majestic surroundings of this Georgian Tea Room in George Street. Delicate finger sandwiches are served along with scones and clotted cream and a selection of pastries accompanied by your choice of tea or coffee.
From £22 per person
Served from 11am-5pm, be sure to book ahead.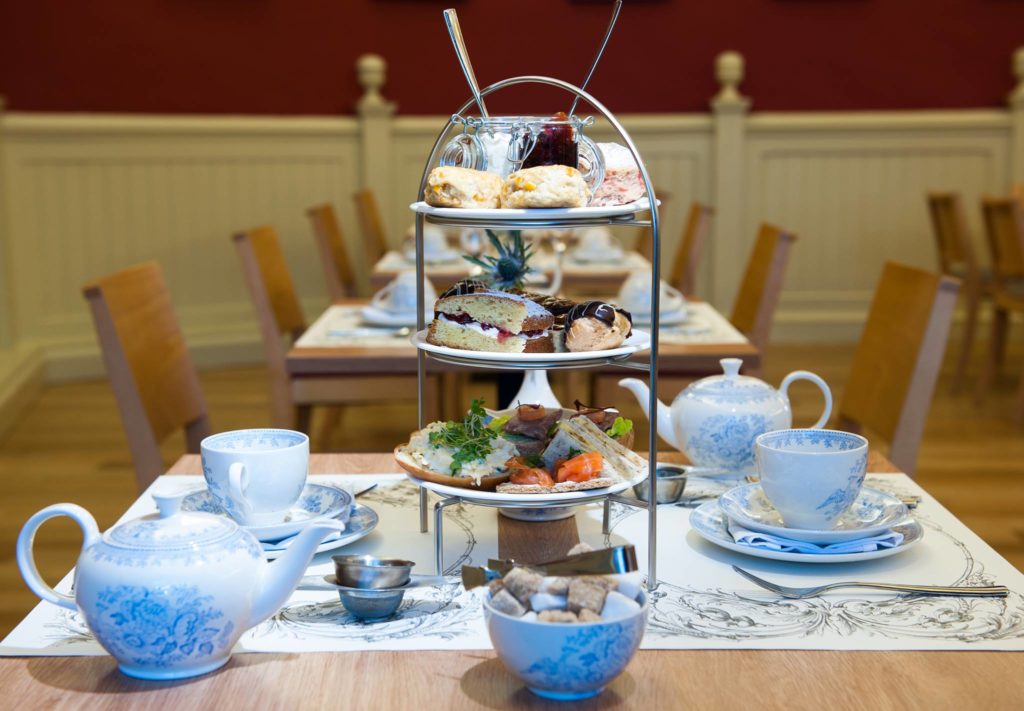 98 Canongate, The Royal Mile, Edinburgh EH8 8DX
In the historic settings of the mews courtyard afternoon tea is served daily. Enjoy a delicious range of home-made cakes, pastries and sandwiches served with your choice of palace loose leaf tea.
From £21 per person
Served daily from 12 noon – 4.00pm.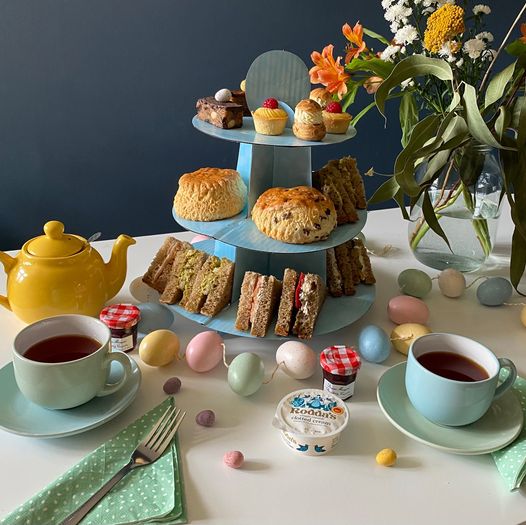 41 Frederick Street, Edinburgh EH2 1EP
Vibrant and quirky, Eteaket Tearoom is a popular choice with both residents and visitors. Mismatched vintage china and a huge selection of loose teas is served with wholesome baking. There is also a shop with a large selection of tableware.
From £16.95 per person
Served daily, 11am-4.00pm.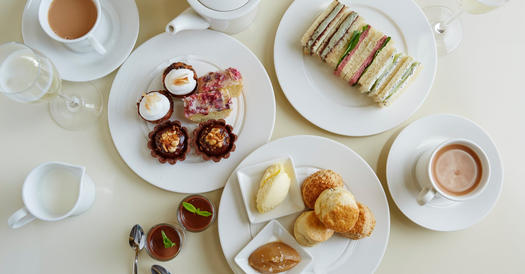 30-34 St Andrew Square, Edinburgh EH2 2AD
With amazing views, you cannot beat the Forth Floor Restaurant and Brasserie at Harvey Nichols. Enjoy a relaxed afternoon tucking into a traditional assortment, everything tastes better in miniature, and even more scrumptious partnered with the finest leaf tea.
From £22 per person
Served Tuesday to Friday 3pm-4.00pm, Sunday & Monday 12noon-4.00pm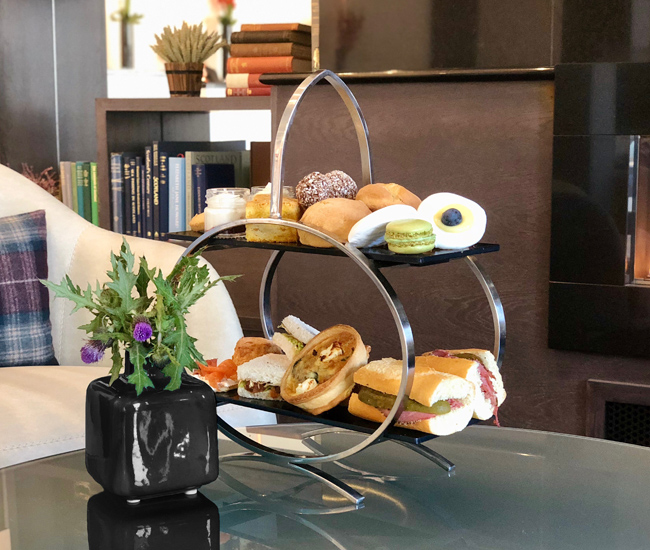 2 Greenside Place, Edinburgh EH1 3AA
Spend an indulgent afternoon sipping tea and sampling the finest selection of a delicious combination of savoury tarts and sweet pastries, in wonderful five star surroundings at the Glass House Hotel.
Visit the website for prices
Served every Saturday from 12.30 – 4.00pm and can be booked directly online.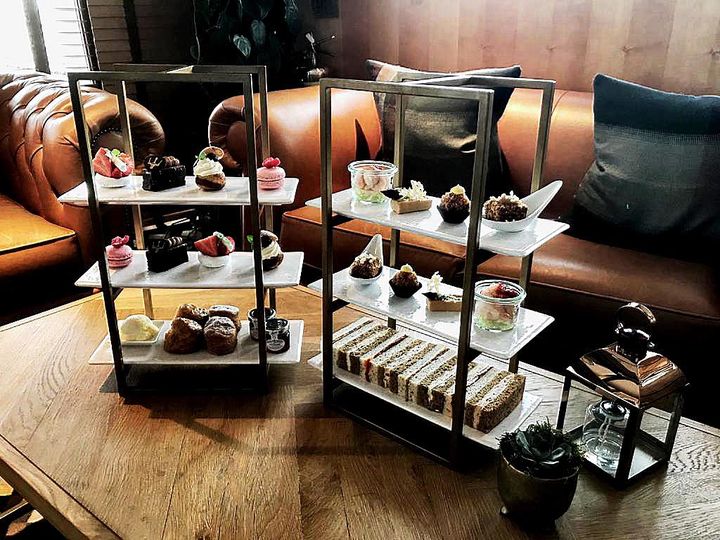 Alexandra Dock, Edinburgh EH6 7DX
Afternoon Tea is enjoyed aboard Fingal with a backdrop of Art Deco interiors and views to match. Add a whole different dimension of luxury to this most decadent and dainty of British traditions aboard former Northern Lighthouse Board ship, Fingal. Sit under a shimmering ceiling and tuck into a selection of delicious sandwiches, and sweet treats.
From £40
Served daily from 12 noon – 4.00pm.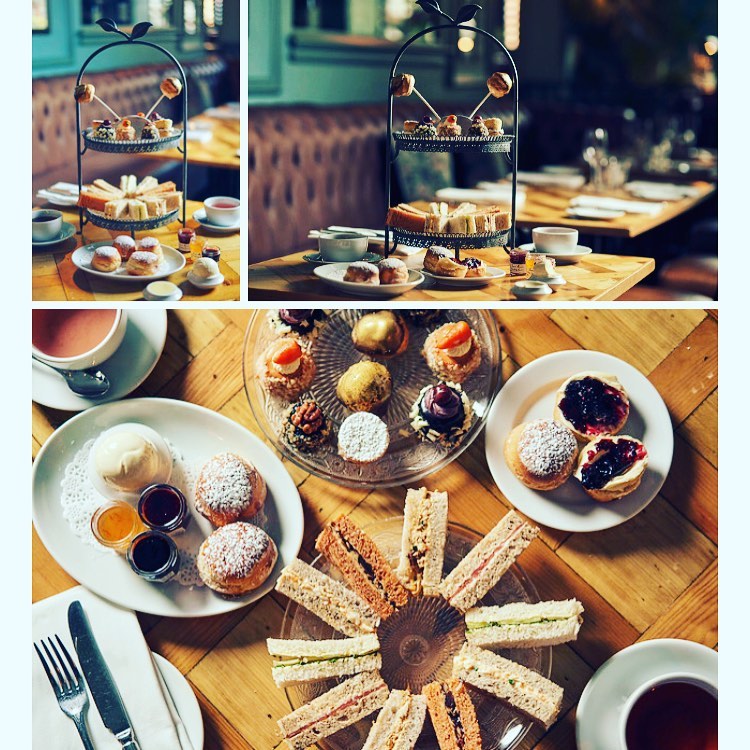 11 Bristo Place, Edinburgh, EH1 1EZ
Afternoon tea at Bistro du Vin is perfectly placed if you're visiting Edinburgh for the Fringe Festival. As well as your usual sandwiches and scones, you can't miss the rhubarb and custard tarts or macarons.
From £25 per person
Served daily from 12noon – 6.00pm
Check Out all of the Afternoon Tea Choices available throughout the UK.