Considering an Afternoon Tea in San Francisco but unsure which establishments offer San Francisco afternoon tea and which are the best places to go.
We have compiled a list of the best afternoon tea San francisco can provide, so if you are looking for the perfect afternoon tea with friends, a romantic valentines afternoon tea, a mothers day afternoon tea treat for your mum, a fathers day treat for your dad or just a special treat for yourself, check out:
Best Afternoon Tea San Francisco Has To Offer
600 Stockton St, San Francisco, CA 94108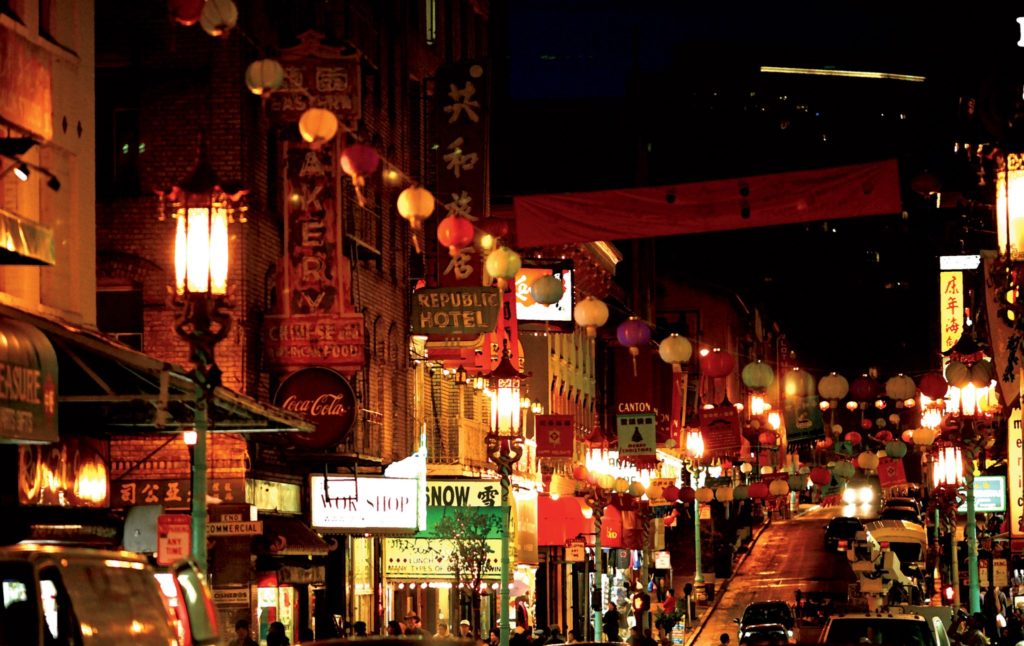 Located near Union Square, The Ritz-Carlton, San Francisco is both an integral component of its city and a reflection of it. The Lounge at the Ritz-Carlton ffers a chic, elegant and relaxing dining spot for both breakfast, lunch and dinner. Its upscale setting offers scenic views of the city's skyline whilst you sit and enjoy a delicious high tea.
Visit the website for further details
950 Mason St, San Francisco, CA 94108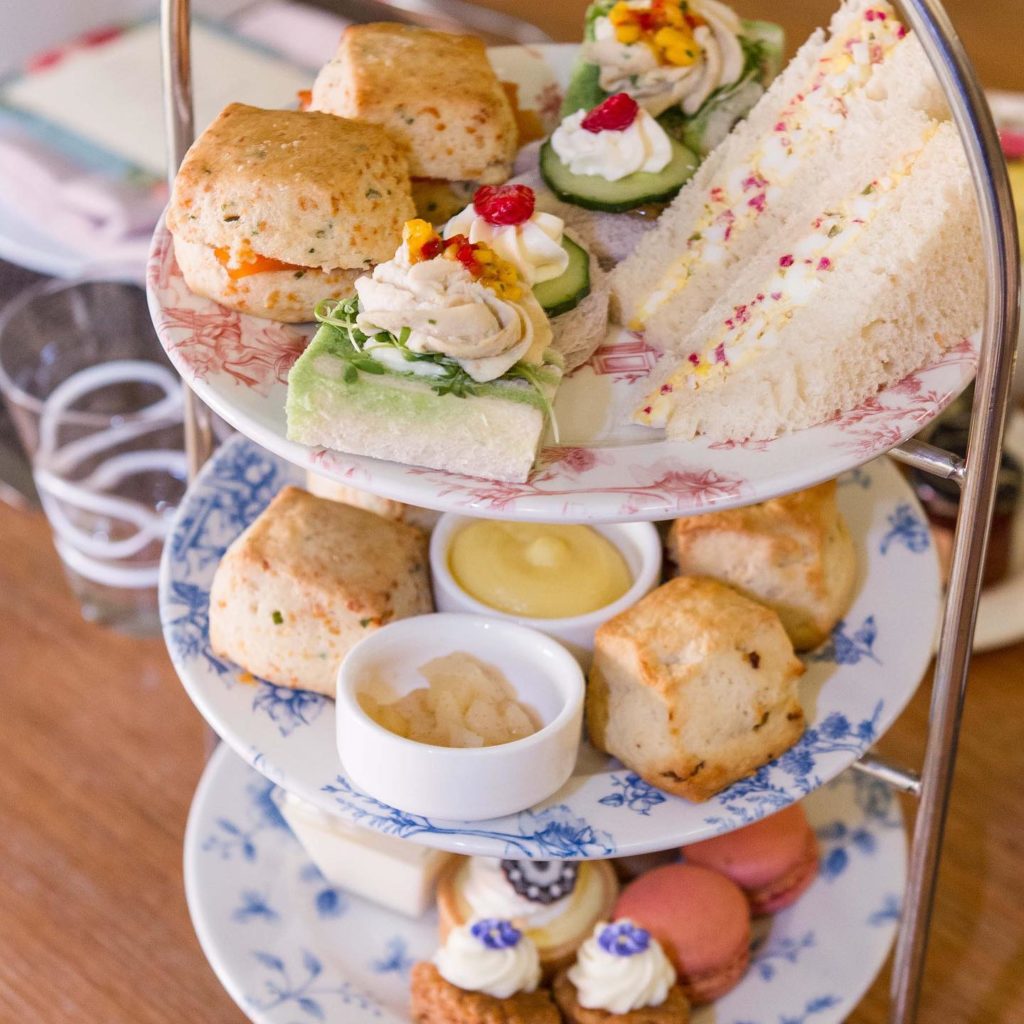 Afternoon tea, with all the polished silver, fine china has been a Fairmont San Francisco tradition since 1907 and Laurel Court provides the perfect old-World backdrop. Invite family and friends for steaming pots of fine loose-leaf tea over scones, tea sandwiches on artisan bread, fruit-topped pastries and French sweets delivered in elegant style. Sides include lemon curd, Devonshire cream and fruit compote.
Served Thursdays – Sundays at 1:00 pm & 3:30 pm
Visit the website for further details
730 Howard Street, San Francisco, CA 94103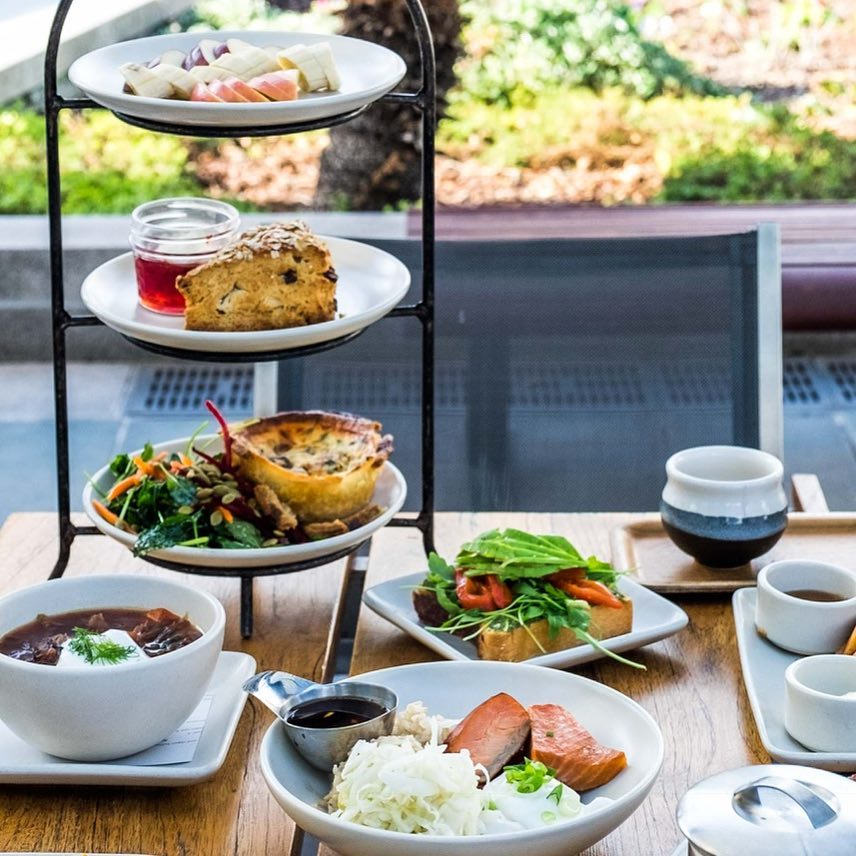 In the heart of San Francisco's hectic hustle and bustle, yet removed from the din of city life, you will find the largest Samovar Tea Lounge, situated directly above the Martin Luther King Waterfall in Yerba Buena Gardens. Their menu includes small-batch hand-crafted teas paired with sumptuous international cuisine.
Visit the website for further details
2 New Montgomery St, San Francisco, CA 94105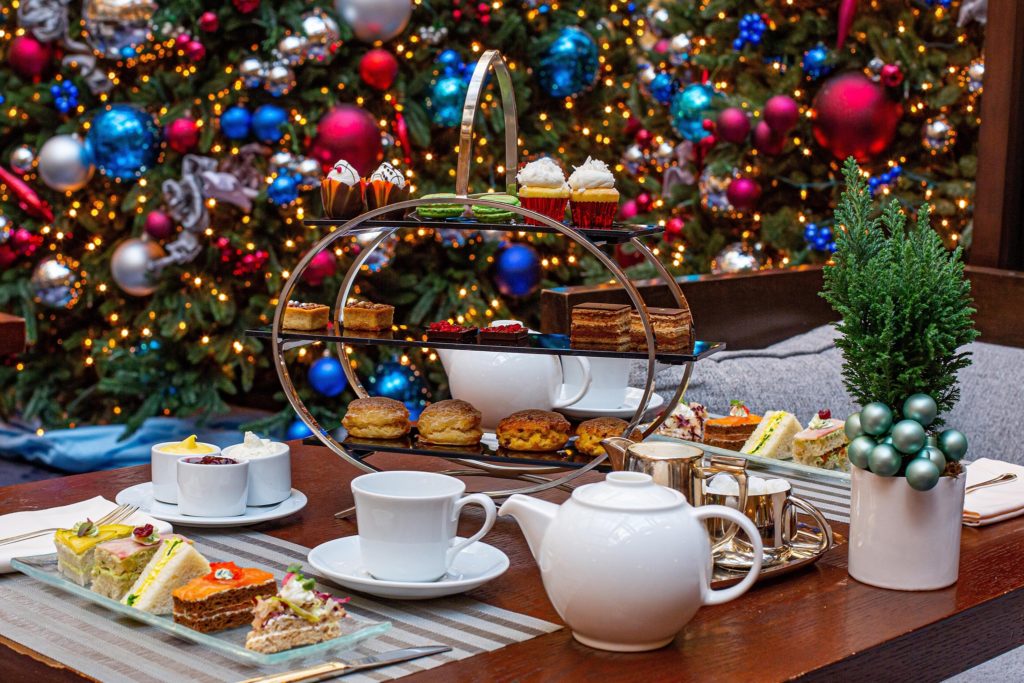 Head to The Palace Hotel for a delicious afternoon tea or savour the rich morning offerings with a glass of champagne. The Garden Court has elegant chandeliers, vintage glass ceiling, and ionic marble columns.
This majestic restaurant elevates your fine dining experience and the beloved Signature Tea celebrates the exquisite ritual while showcasing an elegant menu that is perfectly paired with every pour.
Visit the website for further details
209 Castro St Mountain View, CA 94041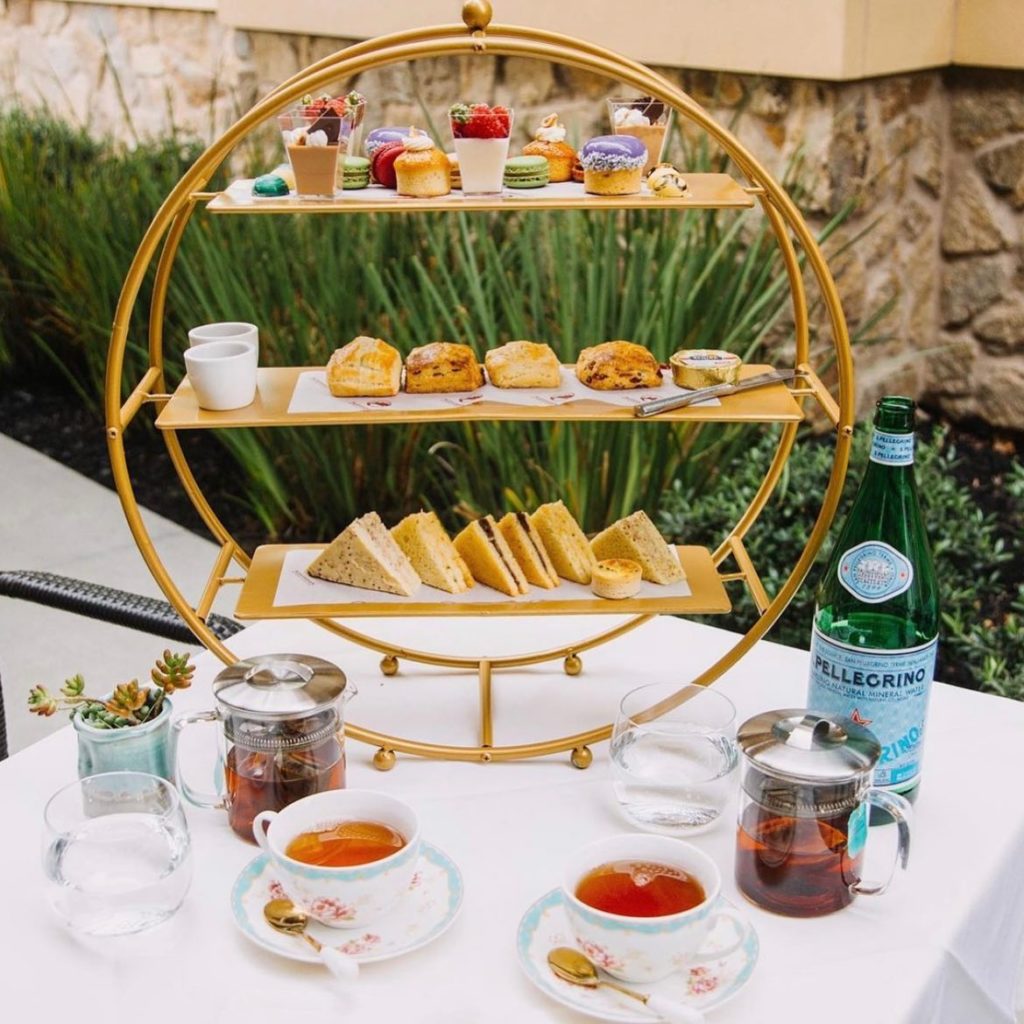 Nestled alongside bookstores, boutiques and art galleries, Alexander's Patisserie stands out as a premier location for coffee, sweet treats, and a wonderful experience.
Each indulgence is made with the highest quality ingredients. The assortment and flavours of these delicacies rotate to highlight the best of each season.
Visit the website for further details
1746 Post St, San Francisco, CA 94115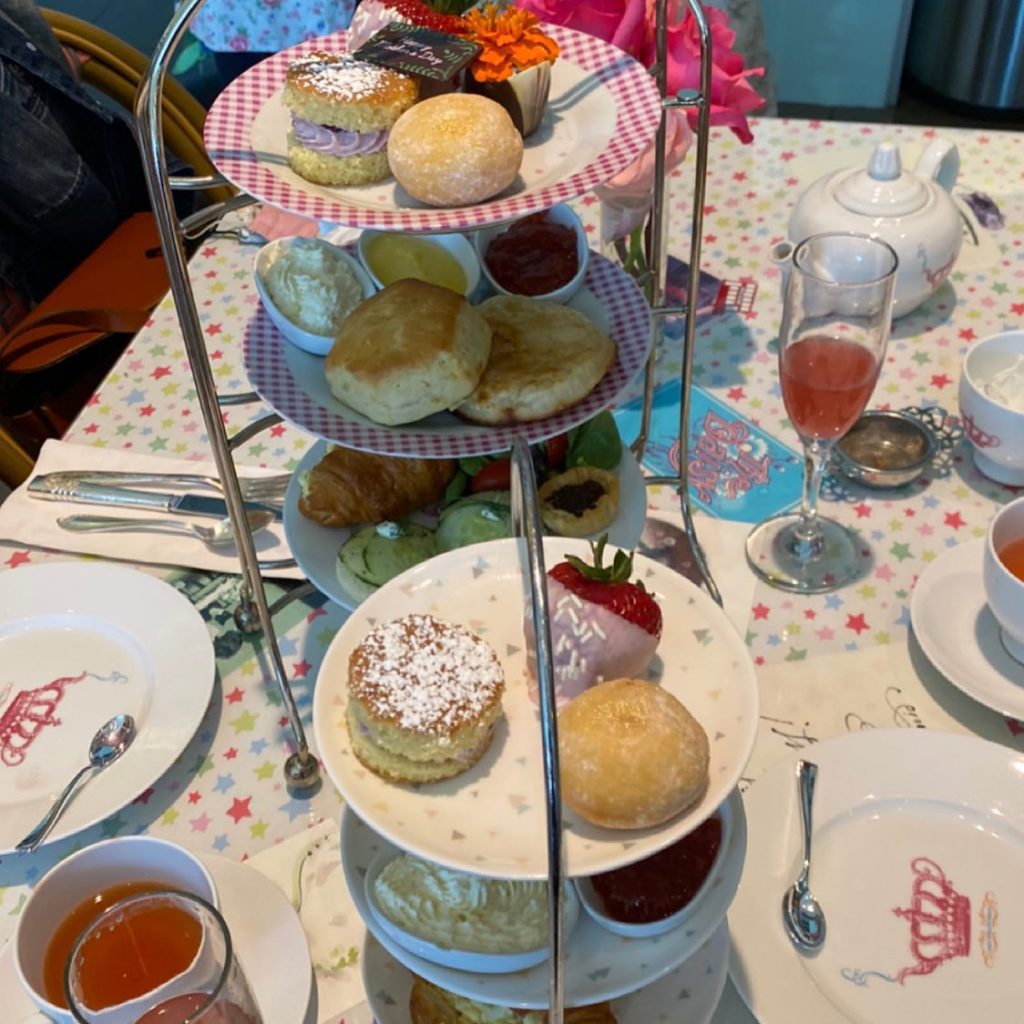 A  stylish room with tea and wit, located in fabulous San Francisco and right across the bay in Ross, Marin County. The delicious food will transport you to a classic, traditional tea salon in England, but the stylish and vibrant décor tell you this is not a stuffy, Victorian "ye olde tea shoppe." 
Enjoy loose leaf tea, three freshly made finger sandwiches, two warm savouries, one scone and crumpet, with clotted cream, home-made lemon curd and jam, and four bite-sized sweets and treats
Afternoon Tea for One $36. Served from 11.00am
4430 CA-1, Pacifica, CA 94044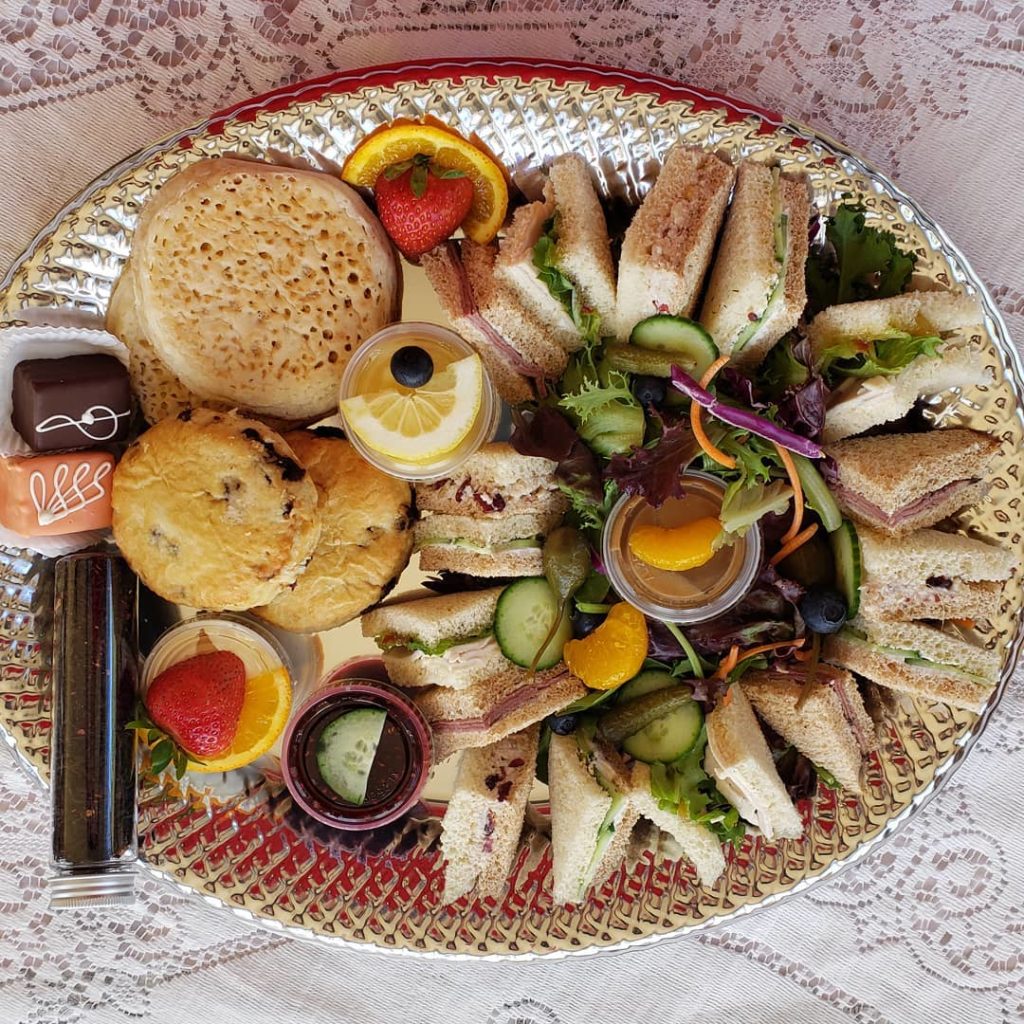 Lovey's offers a variety of delicious tea service options that may be enjoyed at home, on a picnic, at the beach or at an outdoor table (available on a first come, first served basis). All tea services are served on disposable and/or reusable trays and cups.
Served Friday to Sunday, orders must be in by 3.00pm
Visit the website for further details
920 Central Ave, Alameda, CA 94501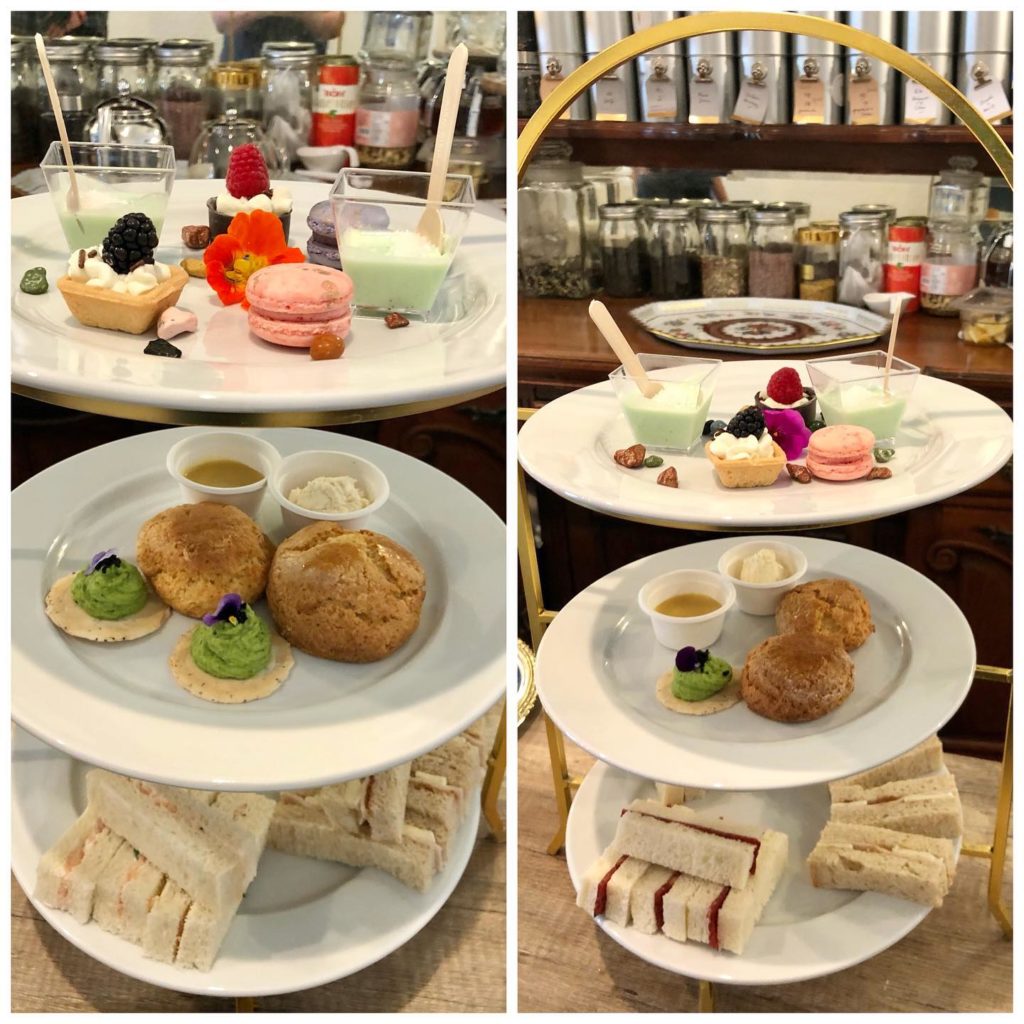 The Malaya Tea Room are offering Afternoon Tea in a Box for takeout during business hours.
Your tea box will include four tea sandwiches (no egg sandwich), two desserts of tiramisu and mocha peppermint macaron, a scone with clotted cream and berry compote, and tea sachet of your choice.
Visit the website for further details
721 Lincoln Way, San Francisco, CA 94122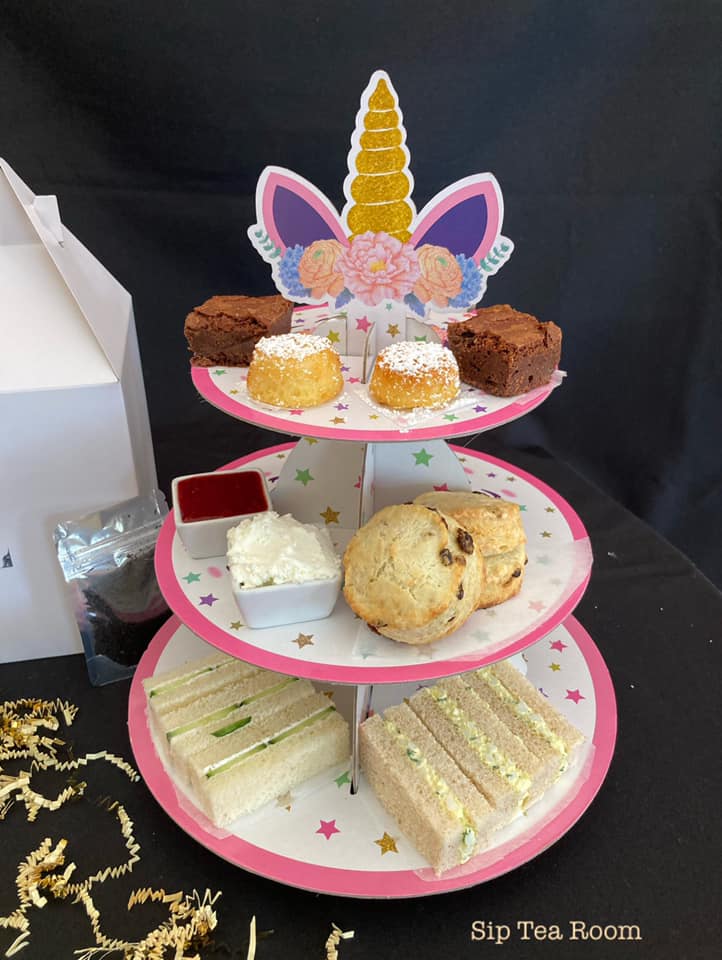 A prix fixe menu is presented on a three-tier serving stand  which includes two baked sausage -or- veggie rolls w/ HP Brown Sauce, a selection of freshly prepared tea sandwiches, a warm English scone, SIP clotted cream, preserves & lemon curd,
mixed greens, fresh fruit and a delicate sweets selection.

Each guest is served a pot of loose leaf tea, selected on the day of your Tea experience.

$46 per person
Served Thursday to Sunday 11.00am-2.00pm
1030 Polk St, San Francisco, CA 94109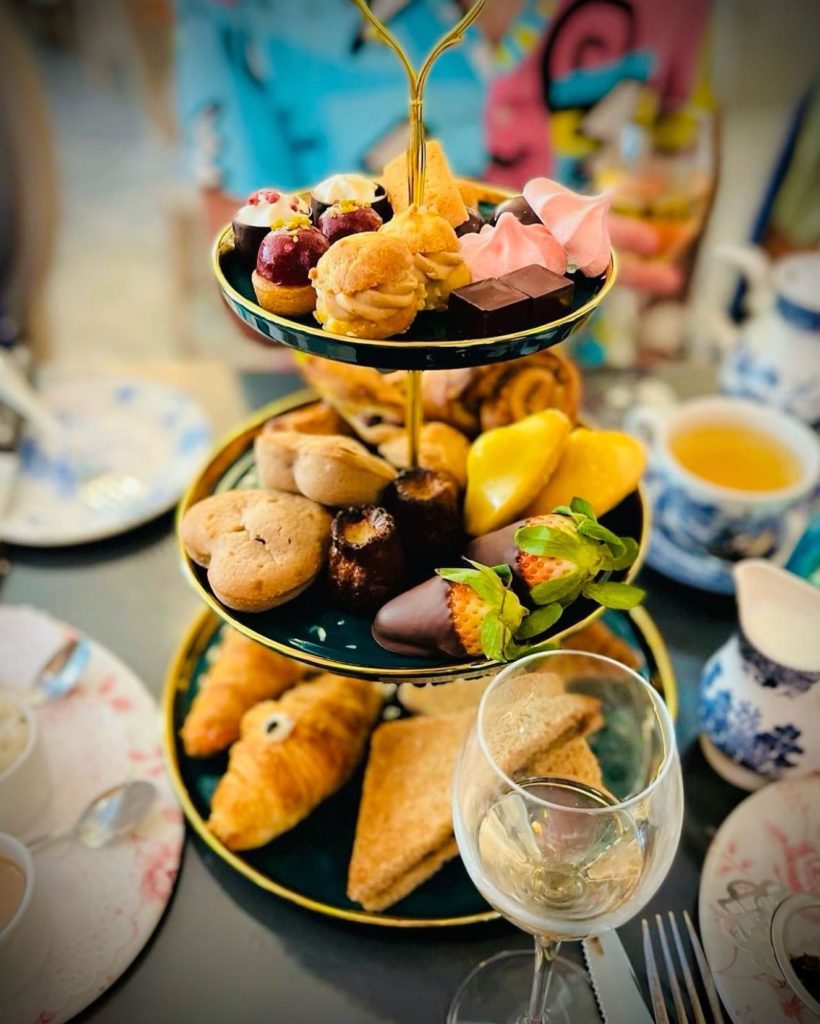 Maison Danel is a French Pâtisserie, Viennoiserie, and Salon de Thé, a destination in San Francisco to enjoy beautiful pastries, authentic French cuisine, fine teas, and locally roasted coffee in an elegant salon setting.
They offer a cosy Holiday Tea experience at home with a special Noël edition of the Maison Danel Signature Afternoon Tea! Each set is presented in a beautiful box with a festive ribbon and includes: 3 petits sandwiches, chocolate banana & walnut cake, a mini viennoiserie, a selection of mignardises, chocolates, and special holiday treats

Visit the website for further details
1351 Church St, San Francisco, CA 94114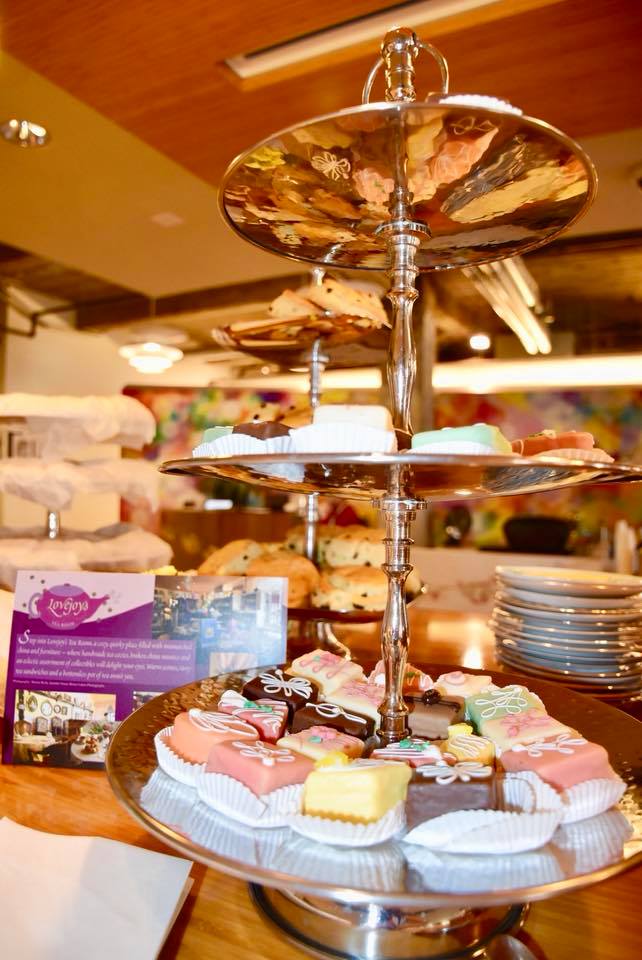 Step into Lovejoy's Tea Room San Francisco, a cosy, quirky place filled with mismatched china and furniture – where handmade tea cosies, broken china mosaics and an eclectic assortment of collectibles will delight your eyes.
Warm scones, tasty tea sandwiches and a bottomless pot of tea await you. Your choice of two sandwiches, served with Cabbage Salad in a Caraway Cream Dressing, Organic Spring Greens, a Scone with Preserves and Devon Cream, and a Tea Biscuit.
$25.95 per person

Visit the website for further details
150 Stockton St Level Four, San Francisco, CA 94108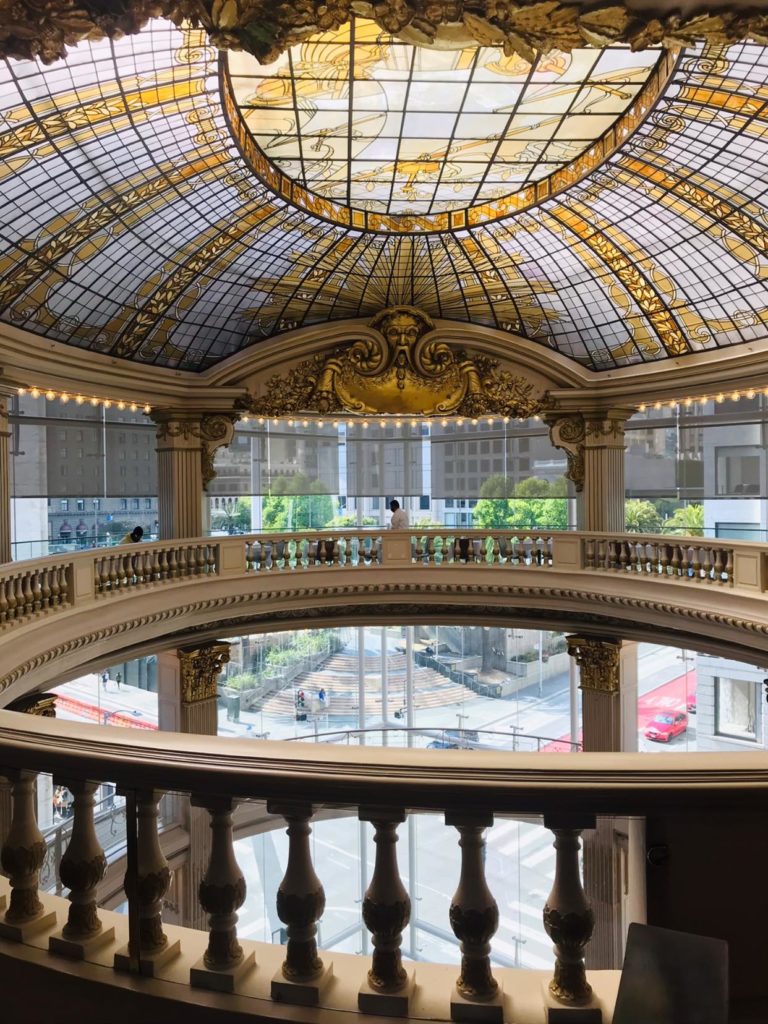 Take lunching to the next level at The Rotunda, an elegant restaurant at Neiman Marcus San Francisco. Join those who lunch for a post-shopping afternoon tea at this swank department-store restaurant with stunning views of Union Square below.
The tea comes with mini sandwiches, pastries, petits fours, and the famed popovers with strawberry butter. You can also add a glass of Champagne to the mix.
From $45 per person. Served Thursday to Sunday
Visit the website for further details
470 3rd St, San Francisco, CA 94107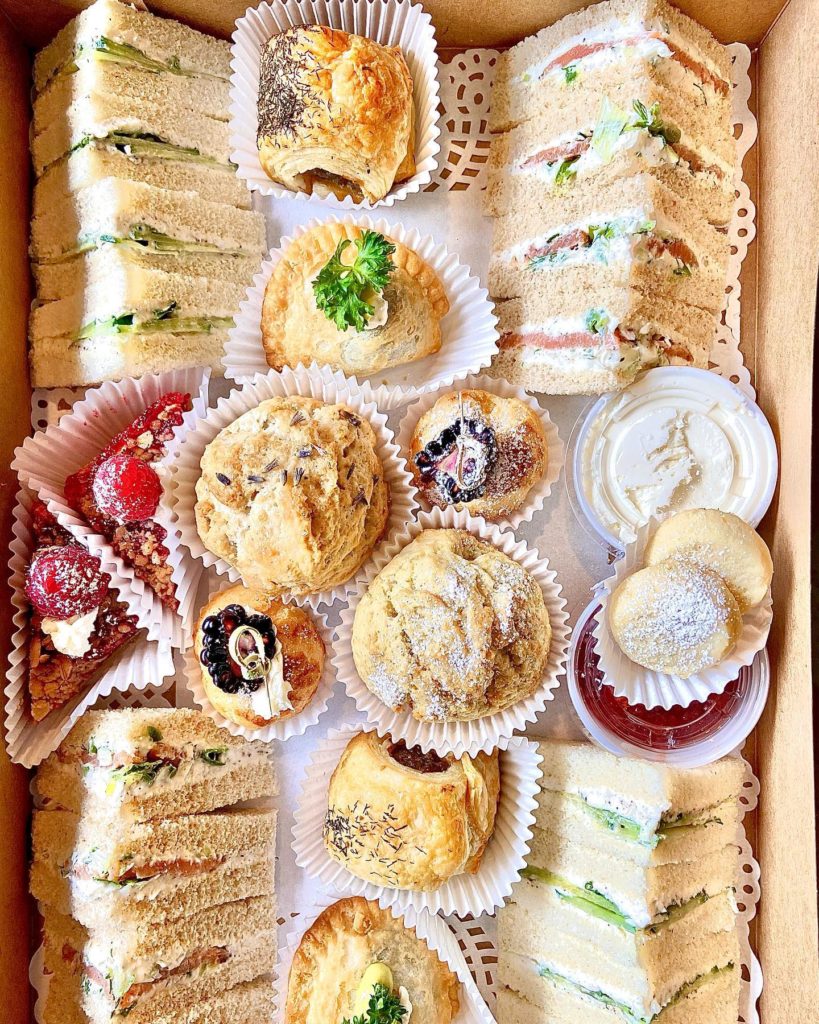 Dartealing Lounge is a vision realised over many years of being in love with the tradition of taking tea. They have been around since 2009 from the cosy vintage-inspired lounge in San Francisco's SoMA district.
Enjoy a selection of two tea sandwich flavours, English-style sausage roll, Savoury hors d'oeuvre, Freshly baked seasonal scone with Devon-style fresh cream & preserves and an assortment of petit tea sweets & fancies.
From $35 per person
Visit the website for further details
1100 Market St, San Francisco, CA 94102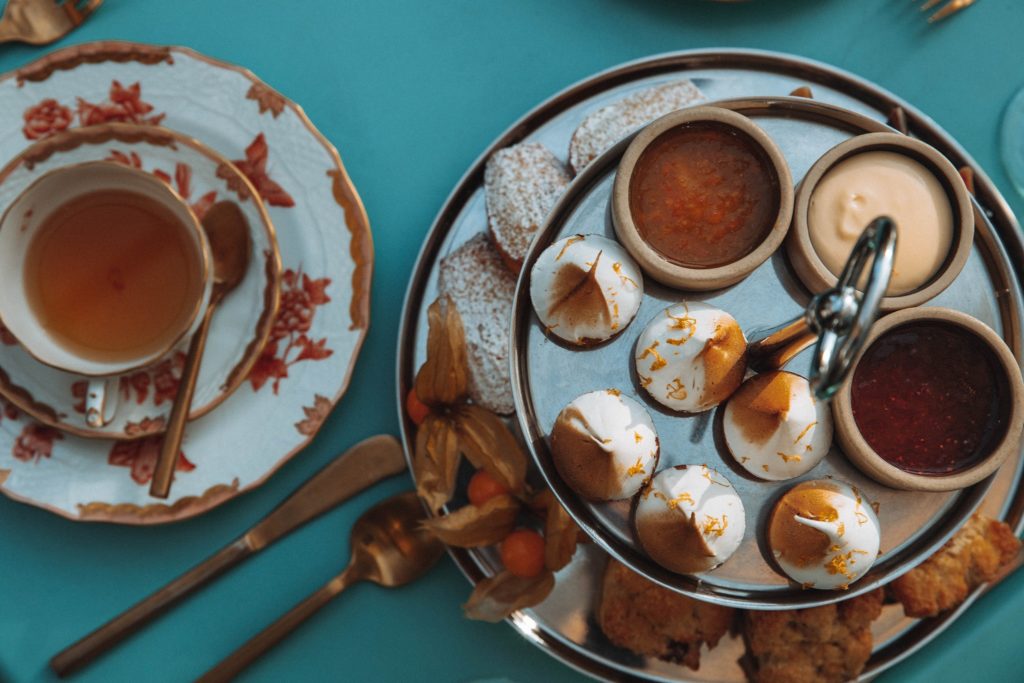 Afternoon Tea at Villon includes a tea sandwich, a selection handmade sweets, warm Scones and handmade preserves and you could always upgrade to a glass of Prosecco.
From $45 per person. Served Saturday and Sunday from 2.00pm-5.00pm
86 Cañada Rd, Woodside, CA 94062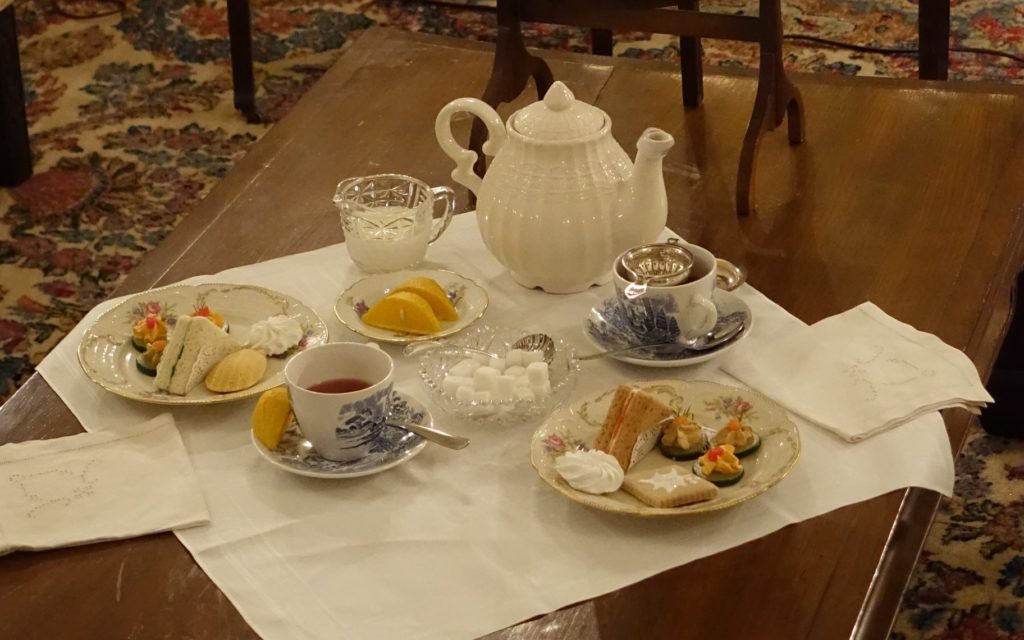 Treat yourself to an afternoon of decadence with your very own Private Tea at Filoli. You will be spoiled with warm pots of tea.
Delicious treats served in tiered displays, and the privacy of a dedicated outdoor space to enjoy the experience.
Visit the website for further details
672 11th St, Oakland, CA 94607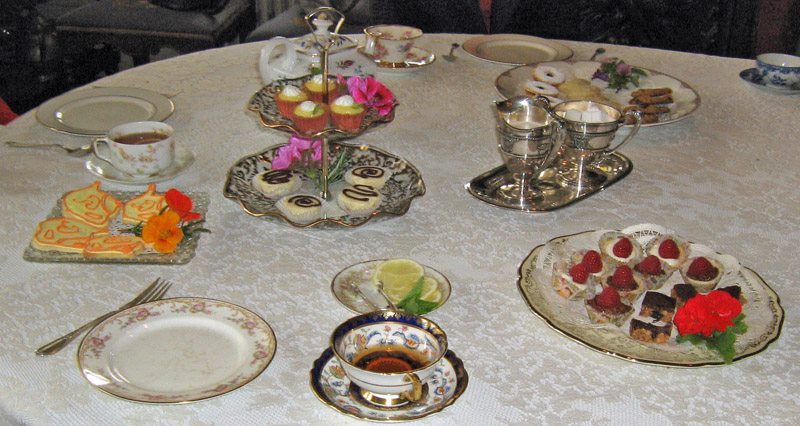 The Pardee Home Museum is open for private events, tours and teas. Private tea parties at the Pardee Home Museum are served in the elegant dining room.
The minimum number for a dining room tea is 6 guests—maximum is 10 guests. Teas may also be held in the garden on the beautiful grounds.
Visit the website for further details
999 California St, Fl 19, Intercontinental Mark Hopkins, San Francisco, CA 94108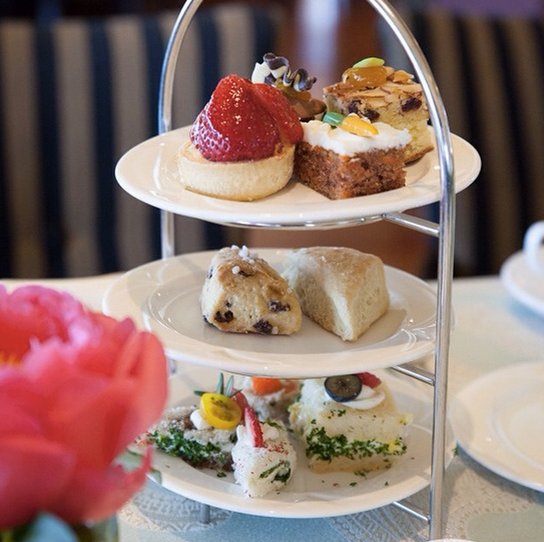 A fixture for eight decades, the Top of the Mark is, quite simply, a quintessential San Francisco experience.
Offering spectacular views of the San Francisco skyline from the hotel's 19th floor, the iconic sky lounge dazzles visitors with its creative cocktails, and signature martinis.
They even offer a  magical afternoon tea gathering for children.
Visit the website for further details
75 Hagiwara Tea Garden Dr, Golden Gate Park, San Francisco, CA 94118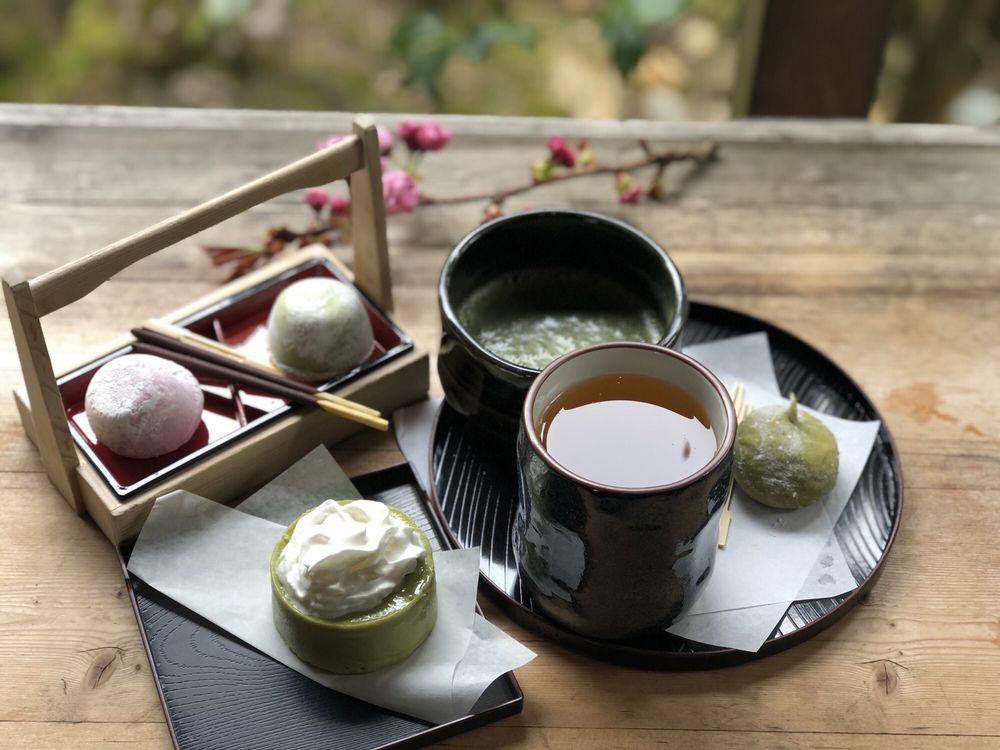 Enjoy a meditative cup of tea and sample popular Japanese refreshments in the newly refurbished Tea House which has a custom-designed irori or farmhouse style family table.
The Tea House is nestled in the centre of The Japanese Tea Garden and overlooks the picturesque landscape and South-facing pond.
Visit the website for further details
1266 Valencia St, San Francisco, CA 94110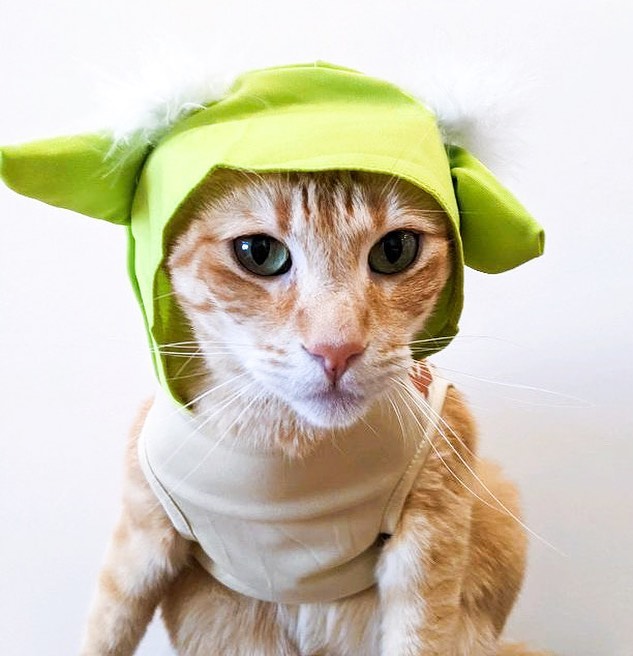 The purpose of KitTea is to not only save cats, but also show humans just how relaxing and heart-warming they can be. Slow down, mute anxiety, and support rescue cats.
This modern cafe offering Japanese teas, waffles, sandwiches and a lounge for playtime with felines.
Advanced booking only. Visit the website for further details
700 Polk St, San Francisco, CA 94109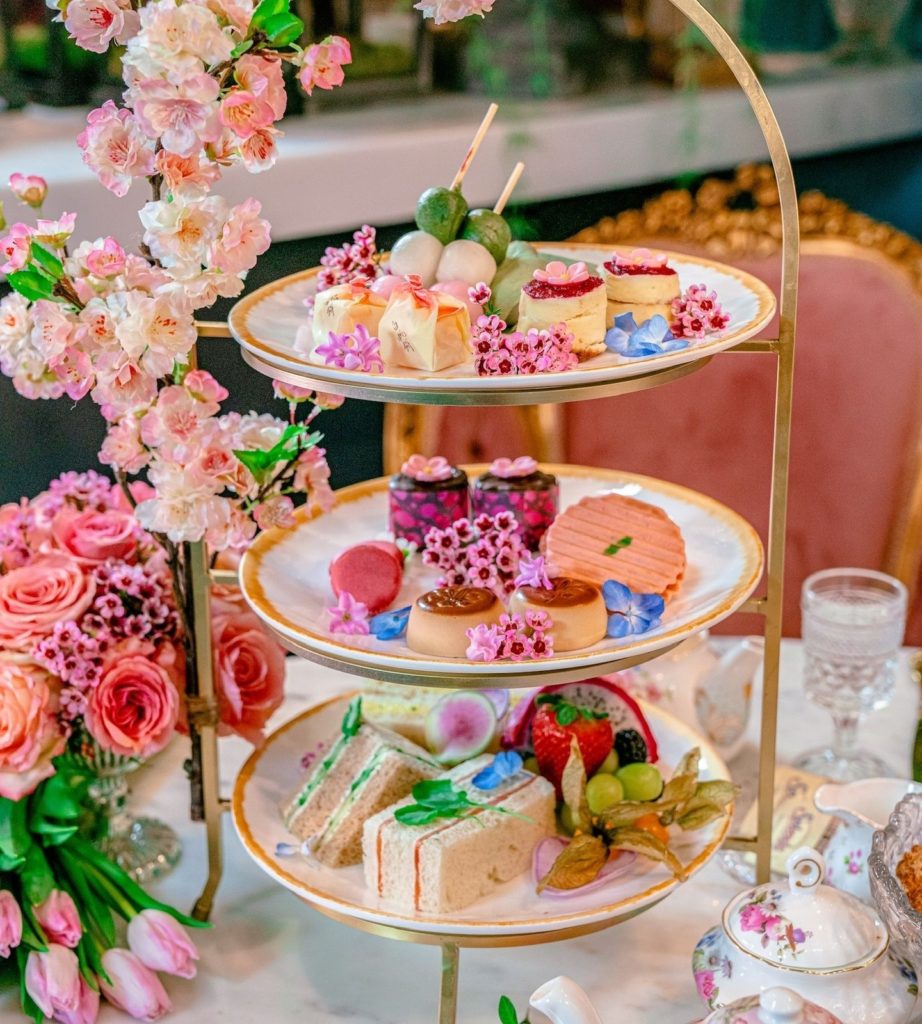 Pastels, plants and flowery wallpaper outfit this cosy destination that serves New American dishes. 
Here's the tea: Their "secret garden afternoon tea party set" comes with finger sandwiches filled with cucumber, egg, and salmon; pastries like scones, Danishes, and pound cake; and mini sweets, topping it off with macarons, cream puffs, and more.
It also includes a three-tiered tray that you can assemble yourself.
Visit the website for further details
561 Valencia St, San Francisco, CA 94110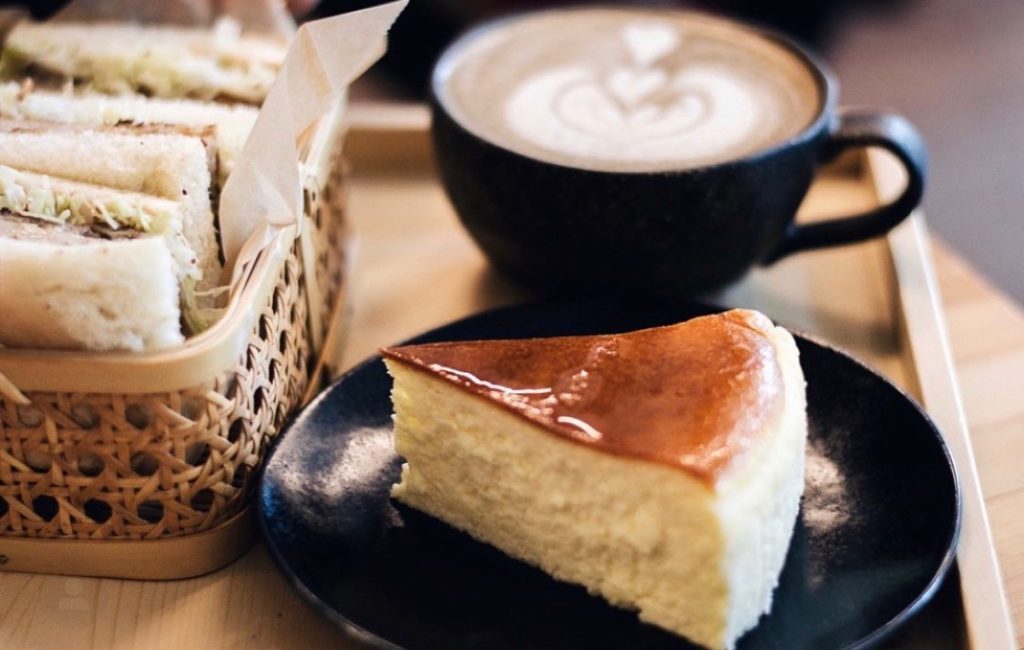 Serving the finest matcha tea from the shade-grown farms of Kyoto, Japan.
You can choose cakes such as Kyoto matcha cheesecake, matcha & yuzu meringue tart, and matcha cream pie as well as a huge choice of teas to enjoy.
Visit the website for further details
Check out these other US Afternoon Teas