Considering a High Tea Montreal but unsure which establishments offer afternoon tea and which are the best places to go.
We have compiled a list of the best High Tea Montreal can provide, so if you are looking for the perfect afternoon tea with friends, a romantic valentines afternoon tea, a mothers day afternoon tea treat for your mum, a fathers day treat for your dad or just a special treat for yourself, check out:
Best High Tea Montreal Has To Offer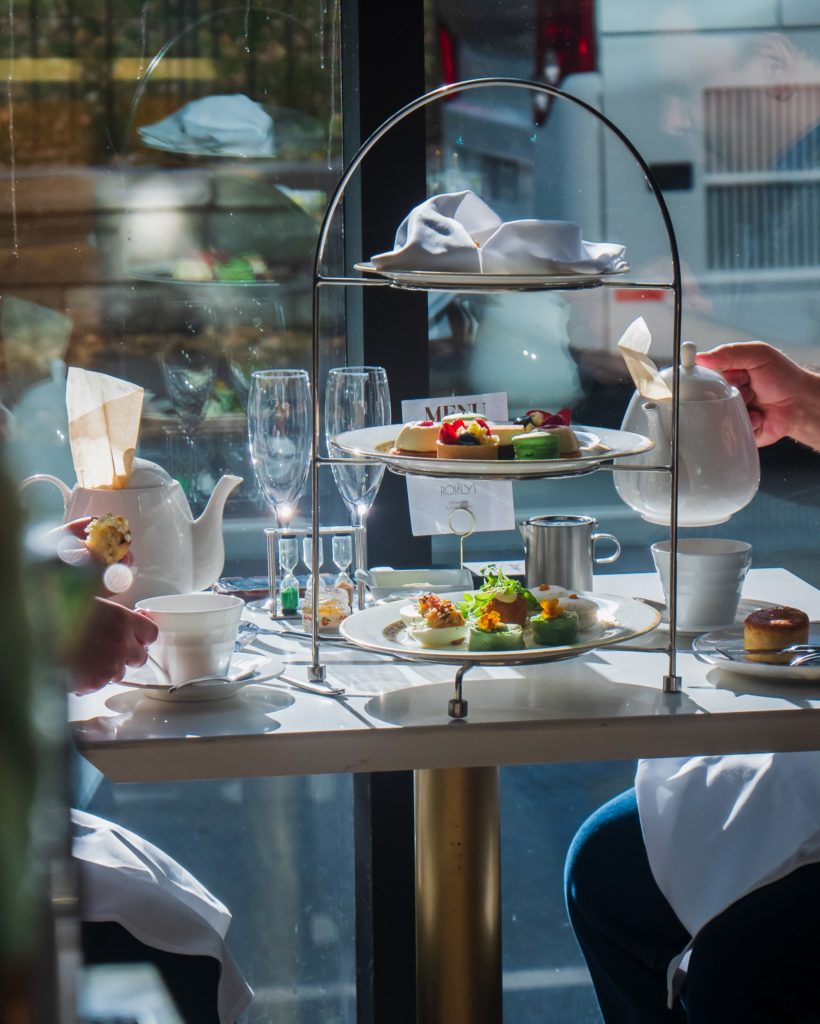 900 René-Lévesque Blvd W, Montreal, Quebec H3B 4A5
Ideal for a gathering with friends or family, you will indulge in a selection of gourmet teas along with savoury and sweet bites from head chef, Edgar Trudeau-Ferrin.
For afternoon tea you will enjoy classic and raisin scones with Devonshire cream. Savoury bites such as a manazron with foie gras, sea buckthorn and hazelnut and deviled eggs with smoked salmon.
Sweets include raspberry and pistachio macarons, cheesecake, tartlets and entremets.
Cost: $48 per person, tax and service extra. Served Saturday 12 noon – 3.00pm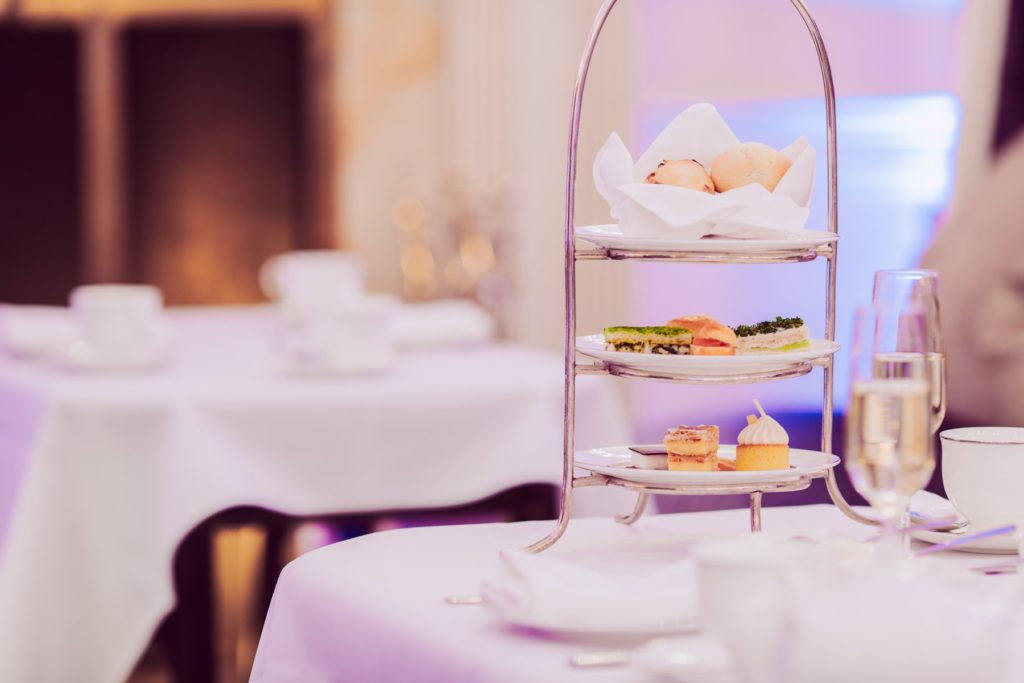 1228 Sherbrooke St W, Montreal, Quebec H3G 1H6
The Afternoon Tea experience has been a tradition at the iconic Ritz-Carlton Montreal since 1912 with a selection of fine teas, homemade sandwiches, scones and pastries by their Pastry Chef.
There are vegetarian, vegan, Kosher and gluten free options available.
Price: Starting at $49 per person (taxes and service not included). Served daily from 12 noon – 2.30pm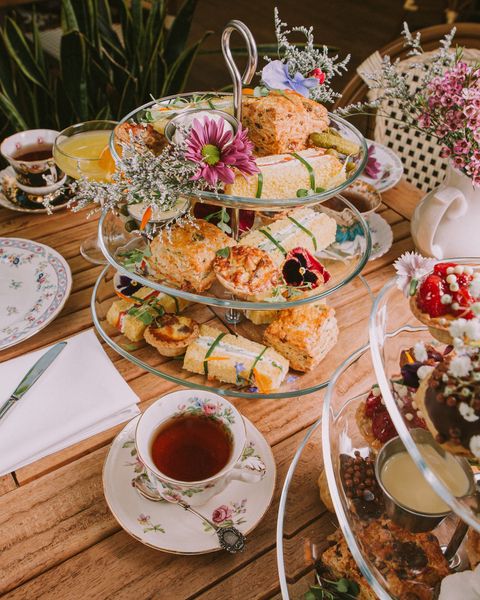 2496 Notre-Dame St W, Montreal, Quebec H3J 1N5
Tea is not only the national drink of England but a meal unto itself, high tea or cream tea is an essential part of the British identity.
There is a solarium on the second floor of the Pub offering the full high tea experience on Sunday afternoons.
Enjoy sandwiches and other savouries, scones and classic British sweets. And, of course, there will be a choice of Tea, served in Bone china.
Served second Sunday and last Sunday afternoons of each month. By reservation only.
Visit the website for further details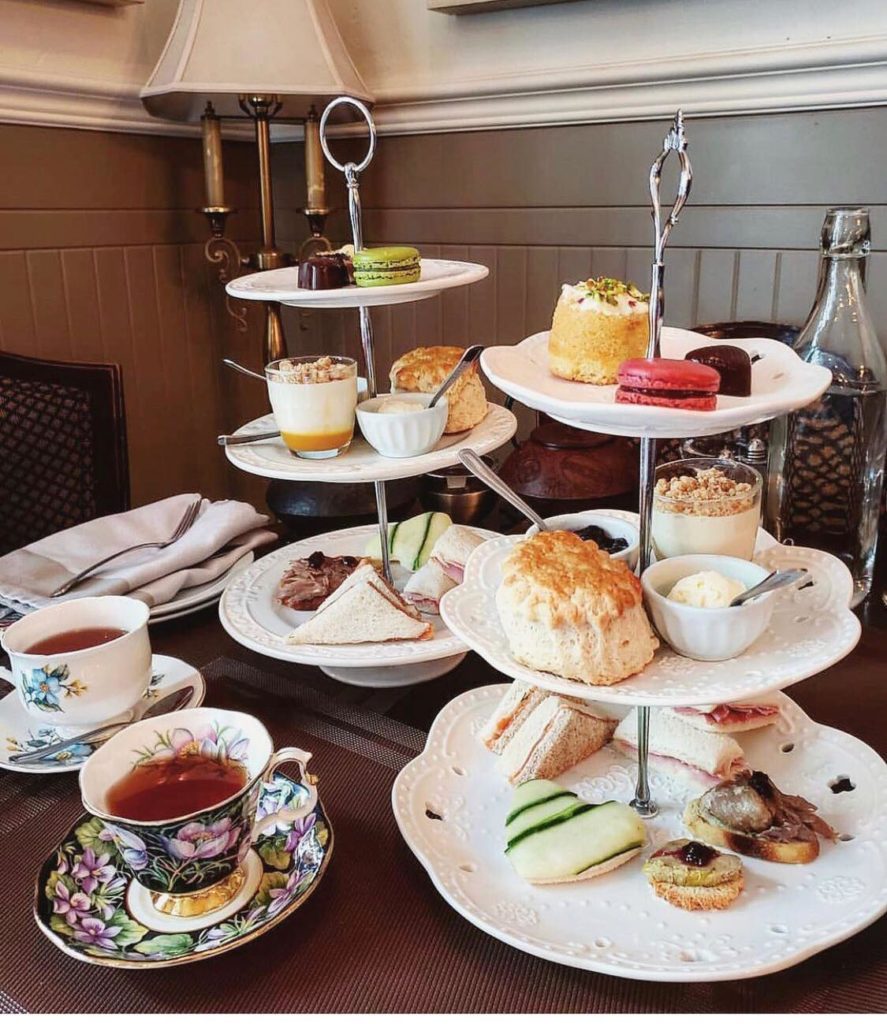 4354 Ave Christophe-Colomb, Montreal, Quebec H2J 3G5
This tea room is located right in the heart of Plateau Mont-Royal. There are five savoury bites, scones served with jam and Devonshire clotted cream.
Each guest is served with 4 sweets to share including cakes and other sweet treats.
Visit their Facebook page for further details
348 Notre-Dame St. East, Montreal, Quebec H2Y 1C7
Bar a Beurre serves Italian butter cookies at their bakeshop, which also offers breads, cakes and macarons. You can order a luxury afternoon tea which includes a cookie, macarons. Quiche, a scone, mini sandwiches and various other sweet treats.
Luxury afternoon tea $32. Visit the website for further details
378 Rue Saint-Zotique E, Montreal, Quebec H2S 1L7
There are a few afternoon tea options at La Brume Dans Mes Lunettes.
Her Majesty the Queen's tea includes cucumber sandwiches, mini bagels with smoked salmon, ricotta pastry, prosciutto, pears and candied onions, sweet and savoury scones, jam and fresh cream, butter tart and lemon curd, madeleines
Priced at $45 for 2 people. Visit the website for further details
5968 Monkland Ave, Montreal, Quebec H4A 2L2
A Gryphon d'Or Special-Tea includes two freshly baked scones served warm with butter, sweet cream, tangy lemon curd, raspberry jam, peach whiskey marmalade and dark caramel sauce – all made on the premises.
There is a 3-tiered tray with salmon phyllo, tea sandwiches and a variety of p'Tea desserts such as lemon squares, butter pecan squares, chocolate squares, chocolate cheesecake, strawberry shortcake, apple crisp, carrot cake with spiced candied walnuts.
Priced at $30.00 per person. Visit the website for further details
5326 St Laurent Blvd, Montreal, Quebec H2T 1S1
This old-timey place offers salads, sandwiches, desserts and a variety of teas. Cardinal serves 20 different kinds of tea, as well as a variety of baked goods including but not limited to the mandatory scones.
Salted cakes, sausages and salads and sandwiches are also on the menu for the brunch types.
Visit the website for further details
260A Lakeshore Dr, Pointe-Claire, Quebec H9S 4K9
Salon Rosie-Lanoi is an Afternoon Tea Room in Pointe-Claire Village. Shades of purple have been incorporated in the design of the salon in honour of Nadine's paternal grandmother, Violet.
The decor is elegant, an ode to Sau Ying, Christine's maternal grandmother. The tea service is served with the proper accoutrements like three-tier platters, beautiful fine tea cups and dishes.
There is a good selection of popular teas served with scones, sandwiches and pastries.
Visit their Facebook page for further details
4611 Wellington St, Verdun, Quebec H4G 1X1
This welcoming teahouse offers premium loose-leaf brews plus light bites, WiFi and tea accessories.
The tea room offers a space where it is possible to taste more than 100 teas and herbal teas prepared according to the rules of the art.
There are chocolate, fruity, savoury, exotic and local delicacies as well as hot and cold drinks: hot chocolates, chocolatés and homemade iced teas.
Visit the website for further details
1448 Sherbrooke St W, Montreal, Quebec H3G 1K4
Aunja which means "there" in Farsi, is an Iranian café and tea house, covered by a cosy and oriental atmosphere based in Montreal since 2013.
The café specialises in herbal teas, tisanes, cold drinks, and pastries. Among the range of teas, Ginger Tea and Persian Fog are the most popular ones.
They also serve breakfast, sandwiches, and salads.
Visit the website for further details
1479 Laurier Ave E, Montreal, Quebec H2J 1H8
This upscale shop serves pastries, macarons, cakes and custom desserts, plus brunch which is served on Sundays.
Visit the website for further details
Check out these other Afternoon Tea in Canada