Do you have a Roald Dahl Fan in your household, or just someone with an extremely sweet tooth, that loves Willy Wonka or the idea of a Chocolate factory (with or without the oompa loompas) then you may want to consider taking them for a Charlie and The Chocolate Factory Afternoon Tea, imagine an entire afternoon tea dedicated to Charlie and The Chocolate Factory, its like you've won your own golden ticket!
If you are wondering are there any Charlie and The chocolate Factory Afternoon Teas near me, then check out these
Best Charlie and The Chocolate Factory Afternoon Teas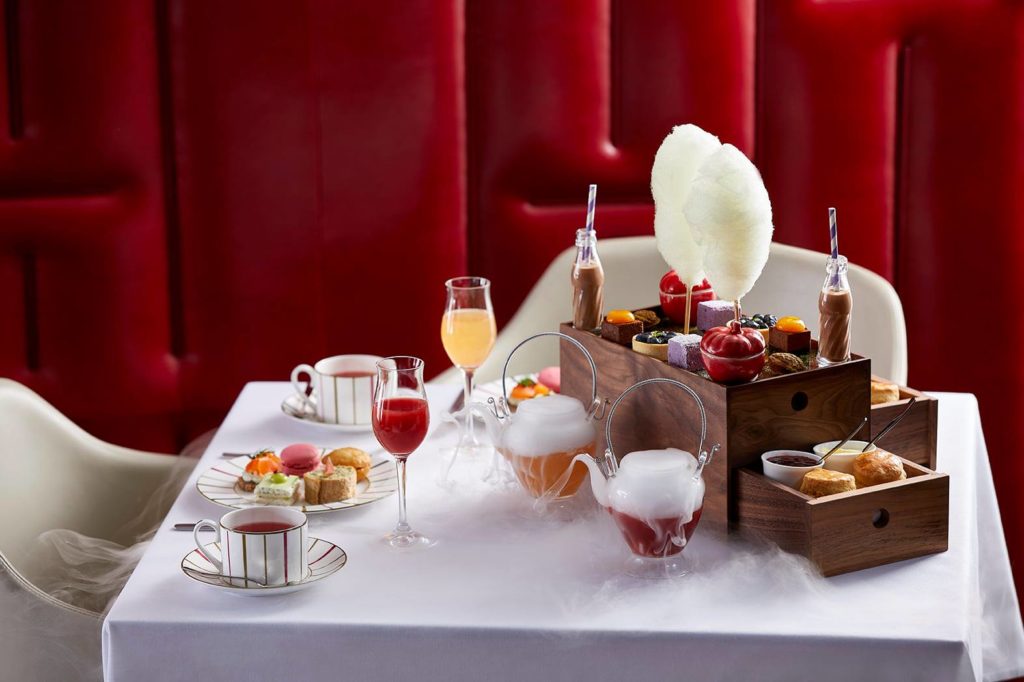 1 Aldwych, London WC2B 4BZ
Fizzy lifting drinks, snozzberry jam, chocolate swudge milkshake mixed by waterfall – it must be the Charlie and the Chocolate Factory afternoon tea at London's One Aldwych. The hotel is located in London's theatre land and the food on offer is magical!
From not-quite-as-it-seems salmon and beetroot macaron and juicy roast beef and horseradish, then there's fluffy candy floss and a box stacked high with cakes, sweets, marshmallows and creams.
The drinks are equally as exciting with chocolate or lemon sherbet tea, juicing room mix or water pistol punch cocktails, or fizzy lifting Champagne.
The scones come with snozzberry jam and clotted cream – keeping everything in line with Roald Dahl's famous story.
Served Wednesday to Sunday 12 noon – 4.00pm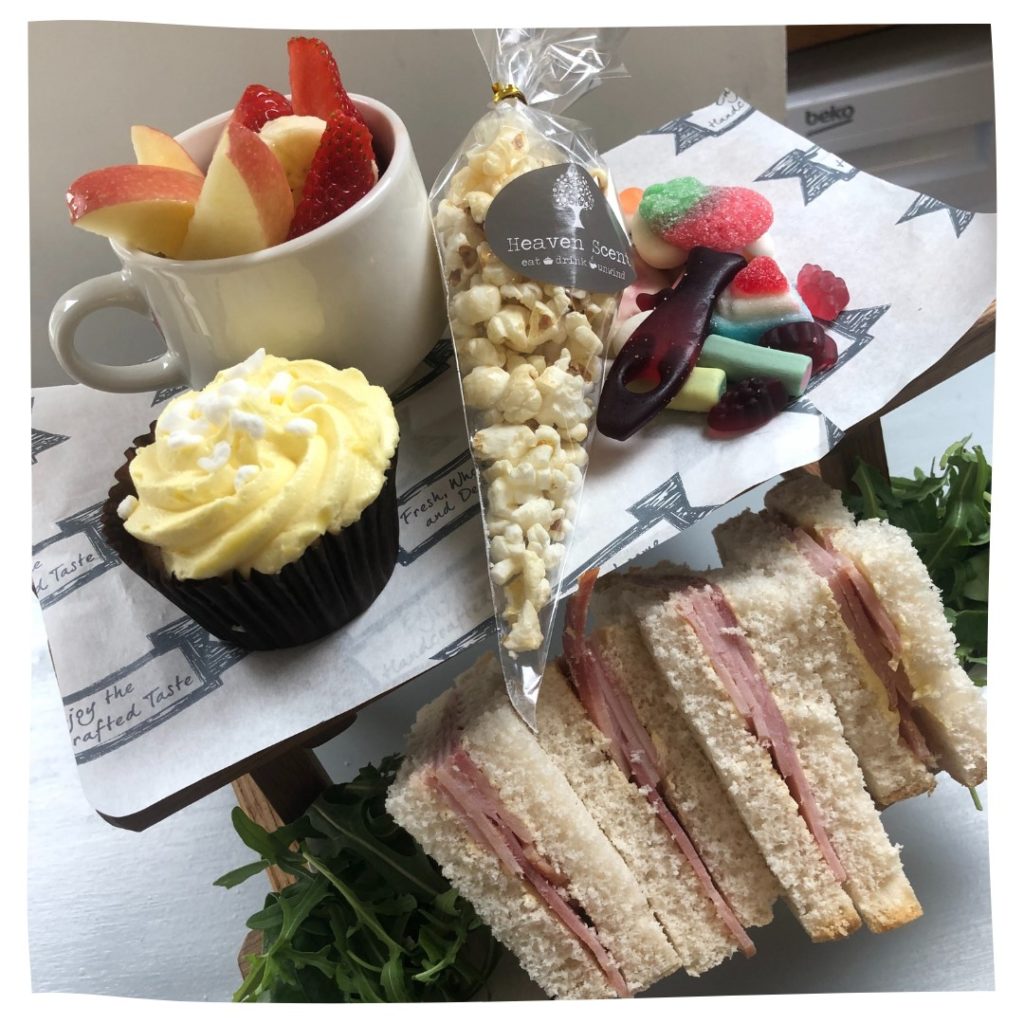 19 South Street, Milnathort, Scotland, KY13 9XA
Heaven Scent is a thriving, award-winning catering and hospitality company in Scotland with a passion for delicious food and great value.
They are particularly well-known for their afternoon teas allowing you to choose your sandwich filling, tray bake and gateau to accompany the delicious scone, cream and jam and tasty macaron. But for children there is a Willy Wonka inspired afternoon tea.
There are cheese, ham, chicken mayo, houmous and cucumber or jam sandwiches. A smores cone, chocolate chip cookie/mini crispie cake, fruit kebab, popcorn, sweets and a choice of mini milkshake, hot chocolate or a carton of juice.
Served every Friday, Saturday and Sunday from 2.00-4.00pm
35 Charles St, London W1J 5EB
From the smoking pink lemonade, to the delicious sweetshop-themed cakes – The Chesterfield's whimsical afternoon tea is sure to bring you to a world of pure imagination.
Scrumptious chocolate scones and finger sandwiches are accompanied by an impressive tea list. The afternoon tea is suitable for Halal. There is also a children's option.
Children's Afternoon Tea
There's a selection of ham and cheese, chocolate, cucumber and cream cheese, egg mayonnaise and jam sandwiches; fruit and chocolate chip scones, clotted cream and strawberry jam; delicious pastries and delights, milkshake or tea.
Adults Afternoon Tea
Sandwiches include honey roast ham with cheddar cheese and tomato chutney; Scottish smoked salmon with chive cream cheese.
Freshly baked chocolate chip scones served with Cornish clotted cream, homemade strawberry jam; Coca-Cola slice; Reece's peanut butter cup; Drumstick macaroon; Strawberry liquorice allsorts cheesecake; Blue raspberry and bubblegum battenberg; Giant jazzies!
Served Monday – Sunday from 12.30 – 5.30pm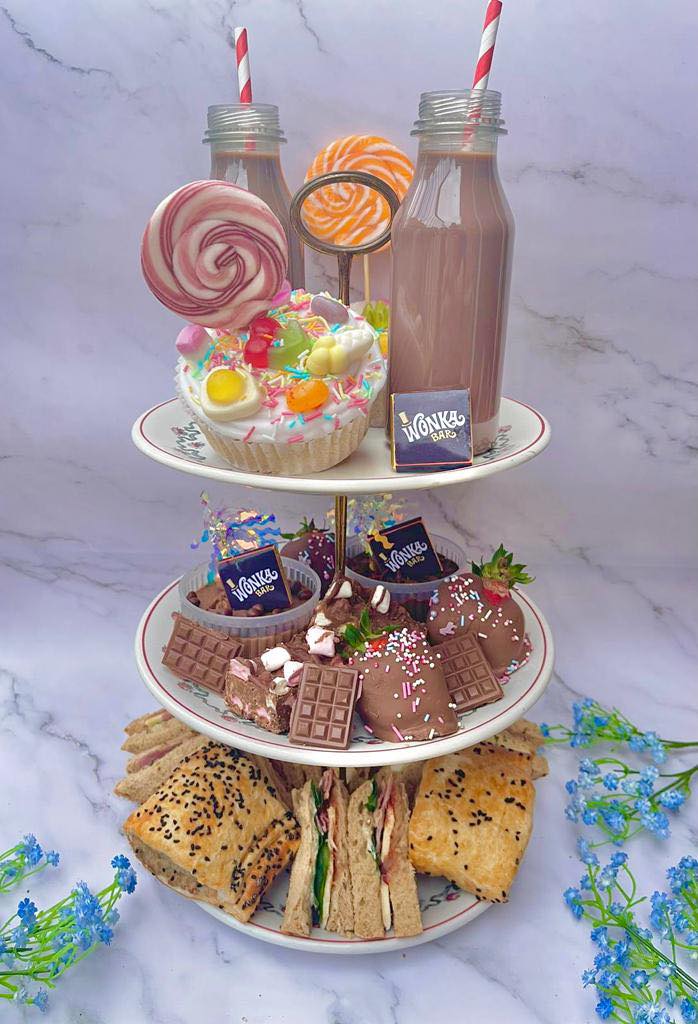 30 Roman Bank, Ida Road Skegness PE25 2SG
Betty's by the Sea tearooms at the new Courthouse experience offers a unique heritage experience, serving afternoon teas, drinks and snacks.
Situated at the former Minerva Court on the corner of Roman Bank and Ida Road, the building was originally built in 1883.
Offering a range of themed afternoon Teas, the Charlie and The Chocolate Factory Afternoon tea includes mixed sandwich selection, lincolnshire sausage roll, chocolate cheesecake, chocolate covered strawberries, rocky road pieces, sweet cake, choclate milk and large candy lollipop.
Don't forget to check out our other Themed Afternoon teas