Best Afternoon Tea Bus Tours
Looking for something a little different, have you considered an Afternoon Tea Bus?
There are various Afternoon Tea Bus Tours up and down the country, so you can enjoy the scenery as well as having a delicious afternoon tea aboard the bus
Pool Valley Bus Station, Brighton, BN1 1NJ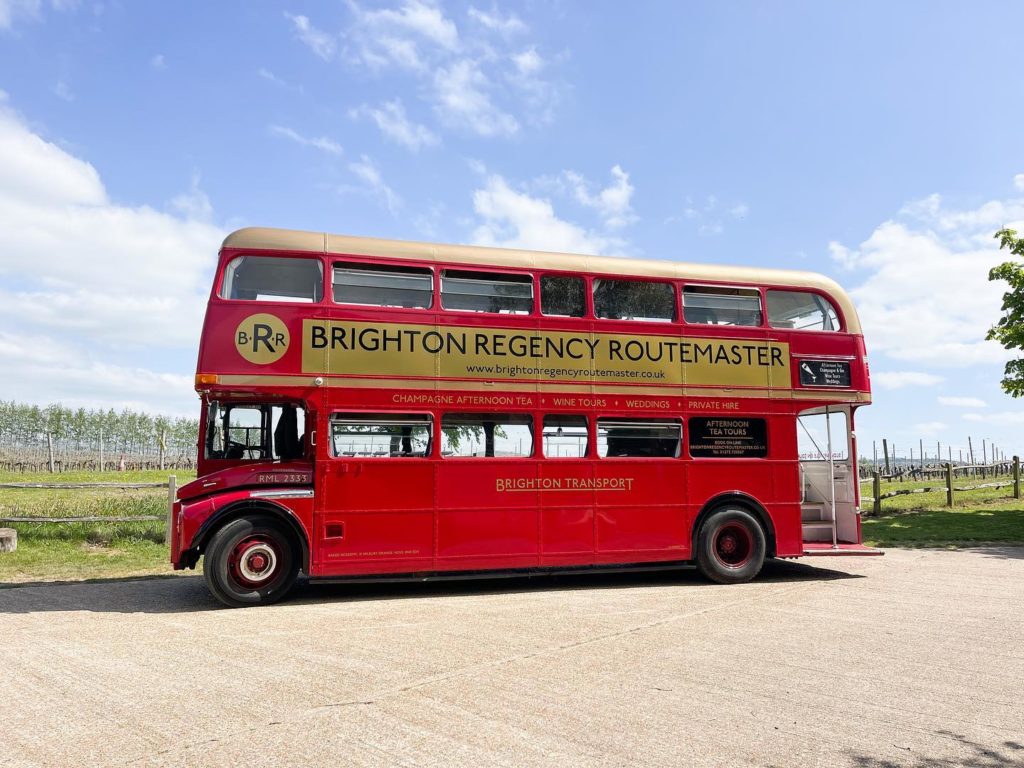 Travel in style on board an iconic Routemaster bus which has been beautifully restored into a fine dining bus.
On board whilst enjoying afternoon tea you will travel through the city of Brighton and Hove where you will see the Royal Pavilion, Palace Pier, Hove's Grand Avenue, historical Regency Squares and the North Laine.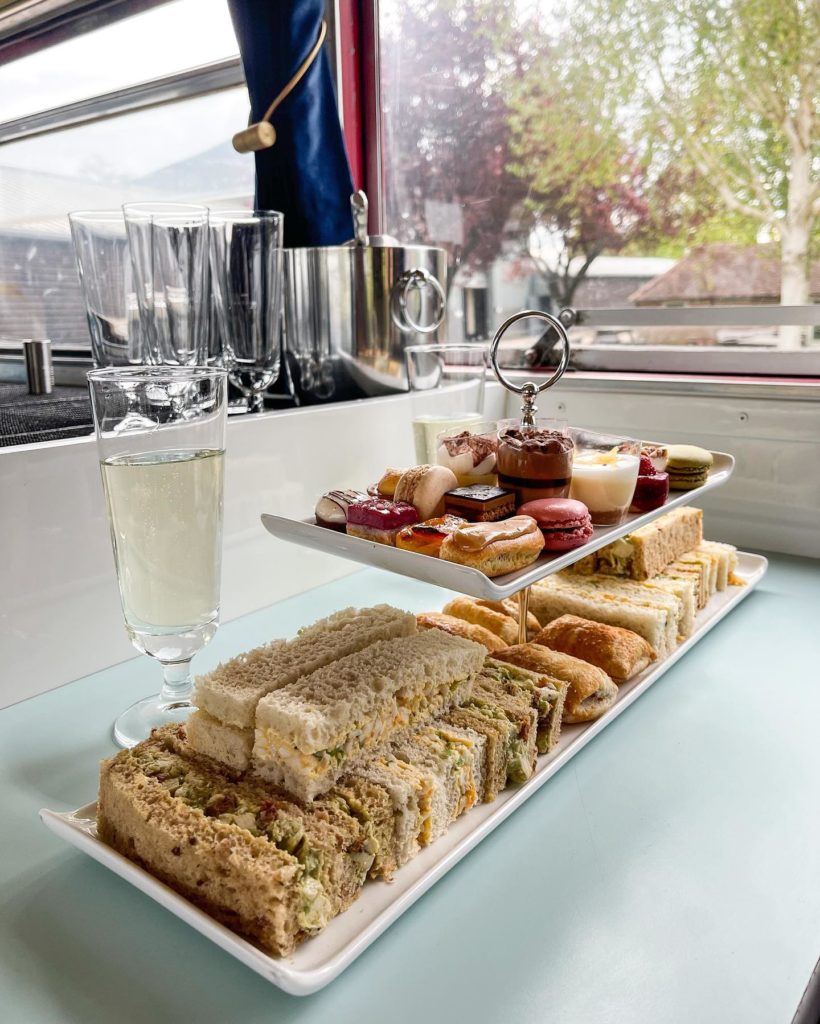 Then travel along the seafront to visit the towns of Rottingdean and Saltdean. Heading back you will see Brighton and its Marina and the Volks railway.
There are options of a classic, gin or Prosecco afternoon tea.
Priced from £35 per adult; £25 per child
Each tour lasts approximately 1.30 hours visit the website for further details
Bournemouth Pier, BH1 1JH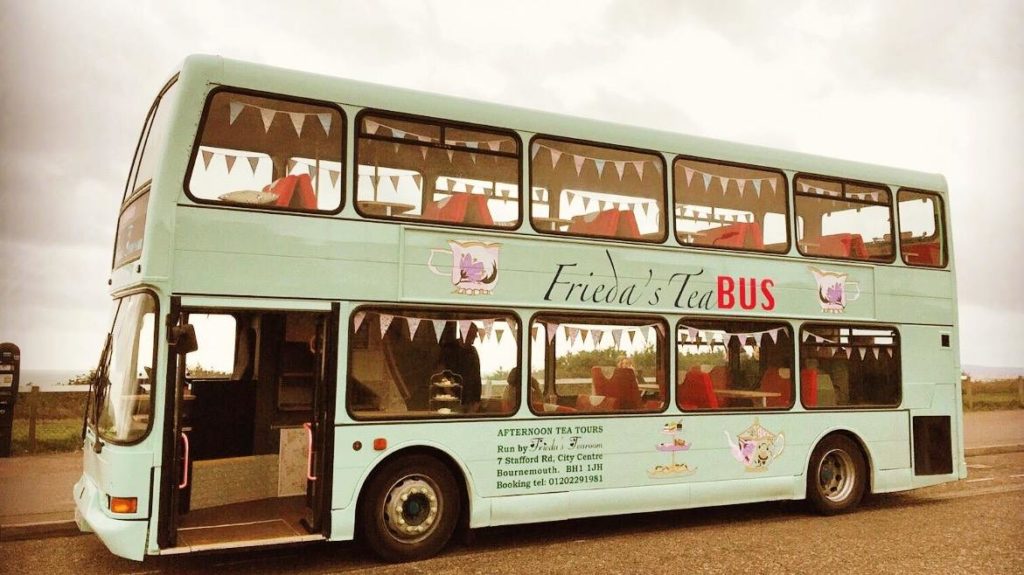 Frieda's Teabus will drive along the Bournemouth seafront where you can enjoy breath taking views whilst you indulge in the fabulous Frieda's Luxury Afternoon Tea.
You will meet at Bournemouth Pier and travel to Boscombe Pier while you are enjoying tasty sandwiches and delicious cakes and pastries. You will be able to view the sea, whilst sipping on your drink.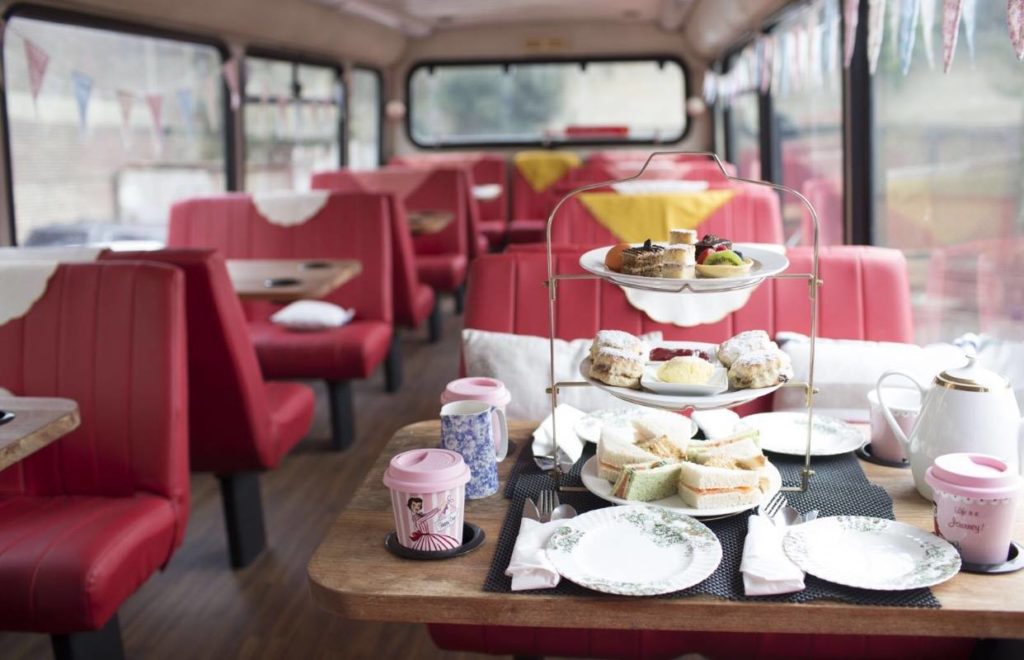 The tea includes cakes, pastries, finger sandwiches, macaroons and scones. There is a selection of tea, coffee, hot chocolate or juice to choose from.Adults from £35; children (5-11 years) from £30
Frieda's Teabus Tours depart at 2.00pm every Saturday and Sunday from Bournemouth Pier.
Golden Tours Visitor Centre Waterloo, Unit 31, Elizabeth House, York Road, London, SE1 7NJ
See London from a fantastic new perspective with a side of savoury sandwiches and sweet cakes onboard this classic afternoon tea bus.
Travel through the heart of the city while sipping a glass of Prosecco, passing Buckingham Palace, Westminster Abbey and Big Ben, cross the River Thames and view the Tower of London.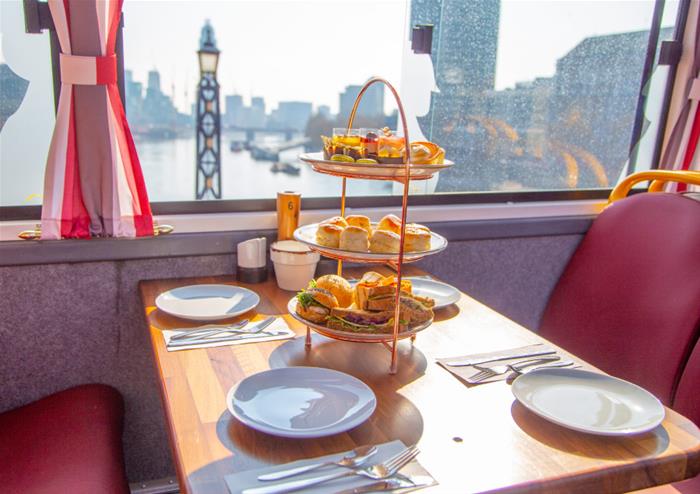 There are 3 different seating options for you to choose from; upper deck, lower deck or premium upper deck seating. Premium upper deck seating means you'll be right at the front of the bus with the best views possible.
From £49.50 per adult; £45 per child aged 5-15 years
Departing at 12 noon and 3.00pm approximately a 90 minute journey
36 Shuttle Street, Glasgow, G1 1QA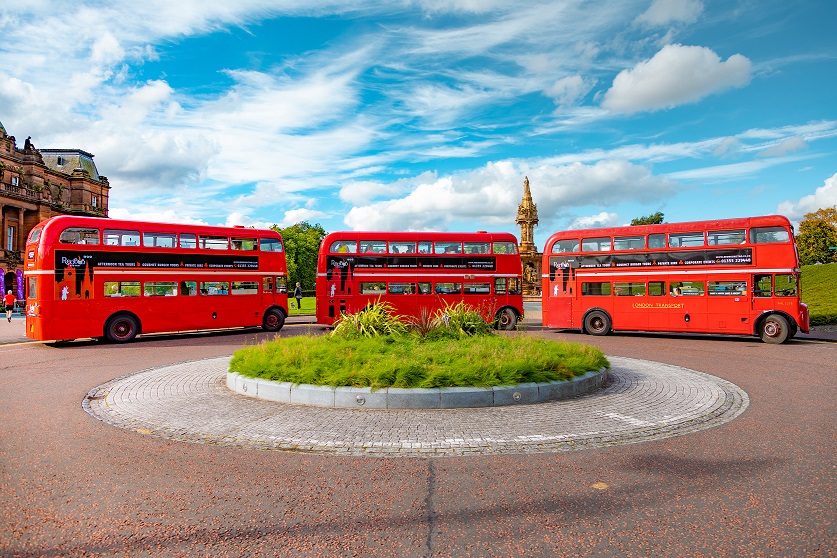 Enjoy  Afternoon Tea aboard a vintage Routemaster bus in Glasgow.
On your cake stand you will find traditional scones with fresh whipped cream and jam, a selection of finger sandwiches.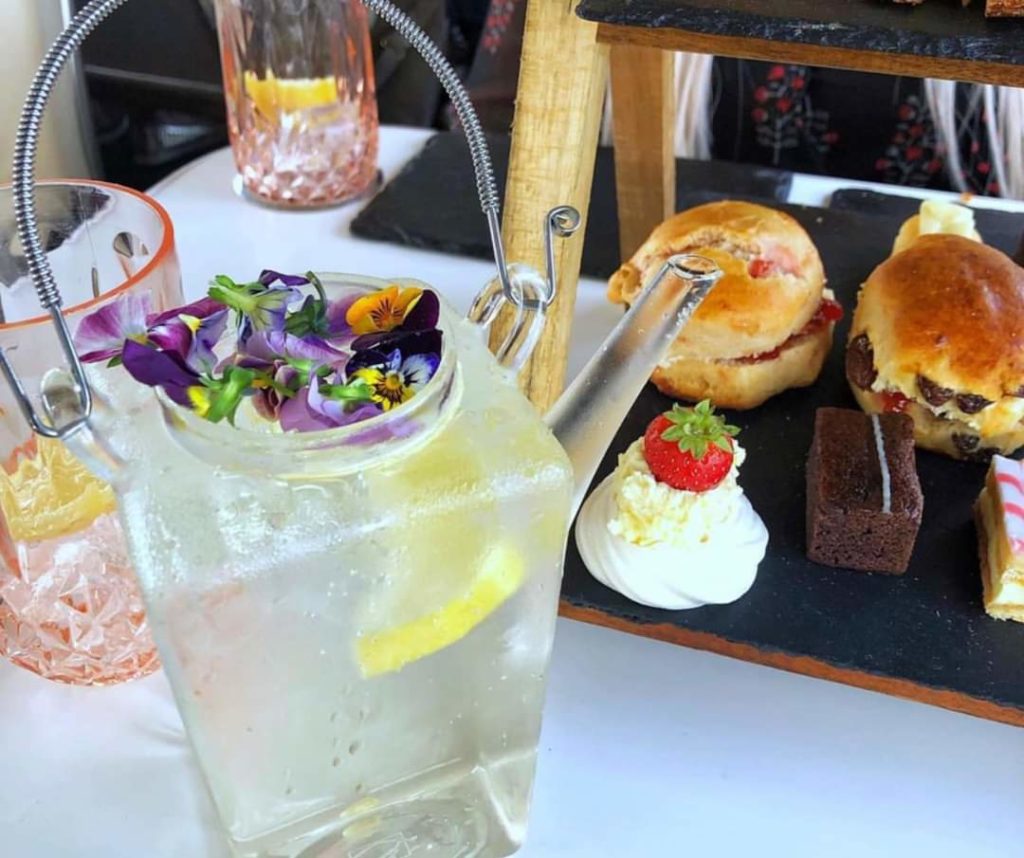 Scottish smoked salmon blinis, mini quiches, a selection of petit fours, mini Victoria sponges and meringues all washed down with as much tea and coffee as you can drink.
Adults £37; children £10; Gin tea (adults only) £46.50
Departing at 12 noon or 3.00pm, Tuesday to Sunday
Stance ZE, Waterloo Place, Edinburgh, EH1 3BH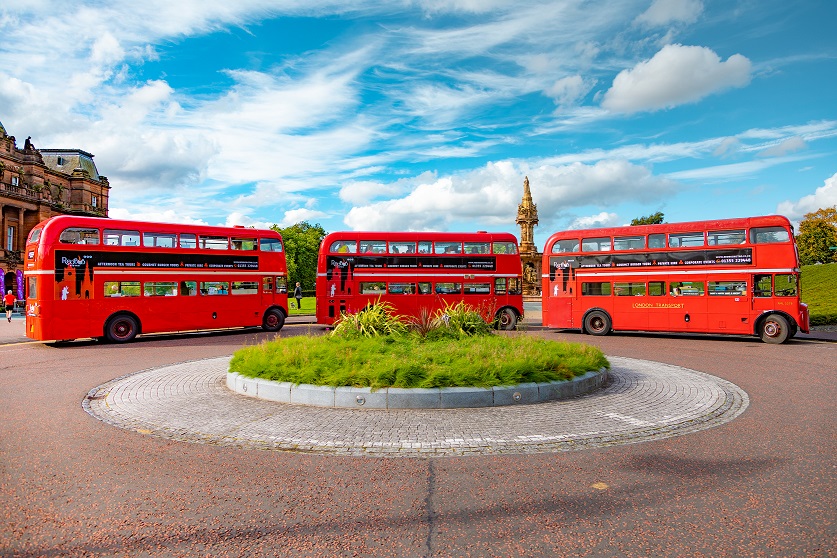 The stage is set for an indulgent afternoon of taking in the breathtaking sights of Scotland's capital city.
Step aboard the Red Bus Bistro for an afternoon tea like no other. You'll enjoy traditional scones, a selection of finger sandwiches, blinis,  quiches a selection sweet treats.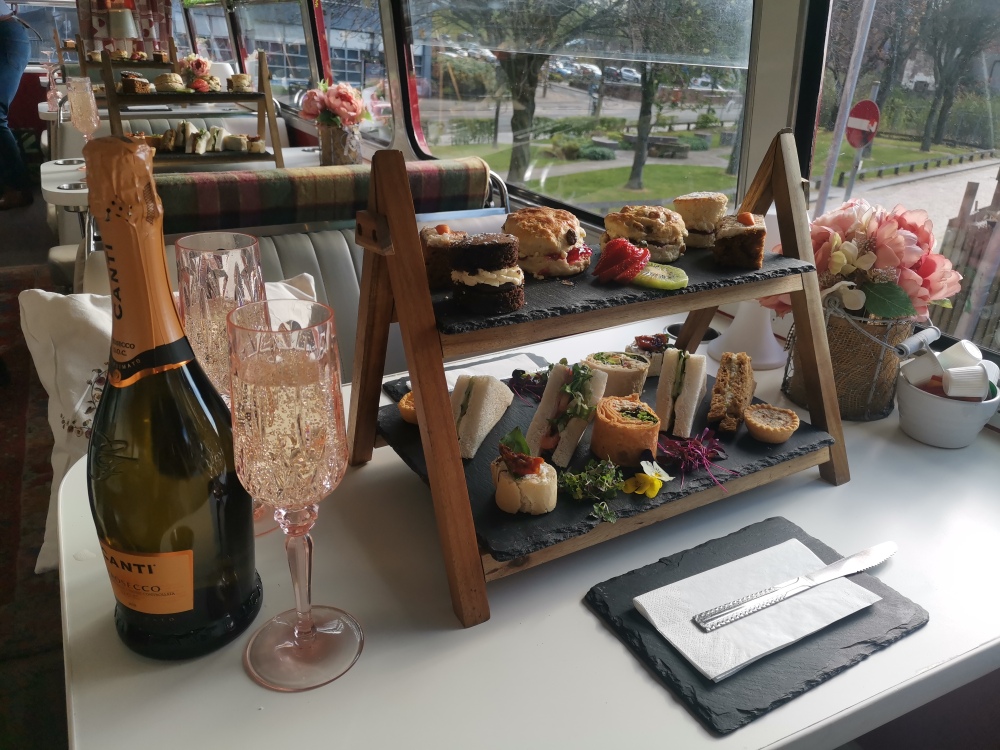 Their afternoon teas and gin afternoon teas are served on the same tour. Your party can mix and match which package you wish to indulge in.
Adults £37; children £10; Gin tea (adults only) £46.50
Departing at 12 noon or 3.00pm, Tuesday to Sunday
Departs from Somerset House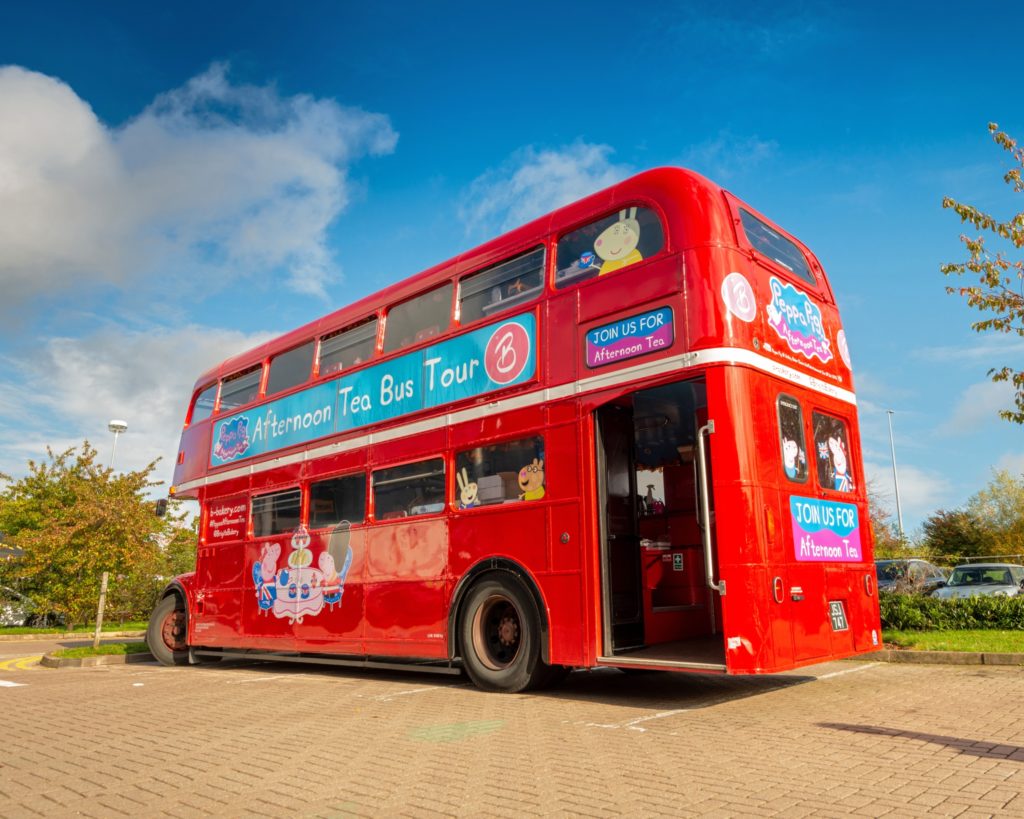 Treat your little ones to a special Peppa Pig Afternoon Tea Bus Tour. You can enjoy many Peppa Pig themed treats such as a Grandpa Pig's Chicken & Tomato burger bun or Suzy Sheep's Chocolate Truffle Sprinkled with confetti.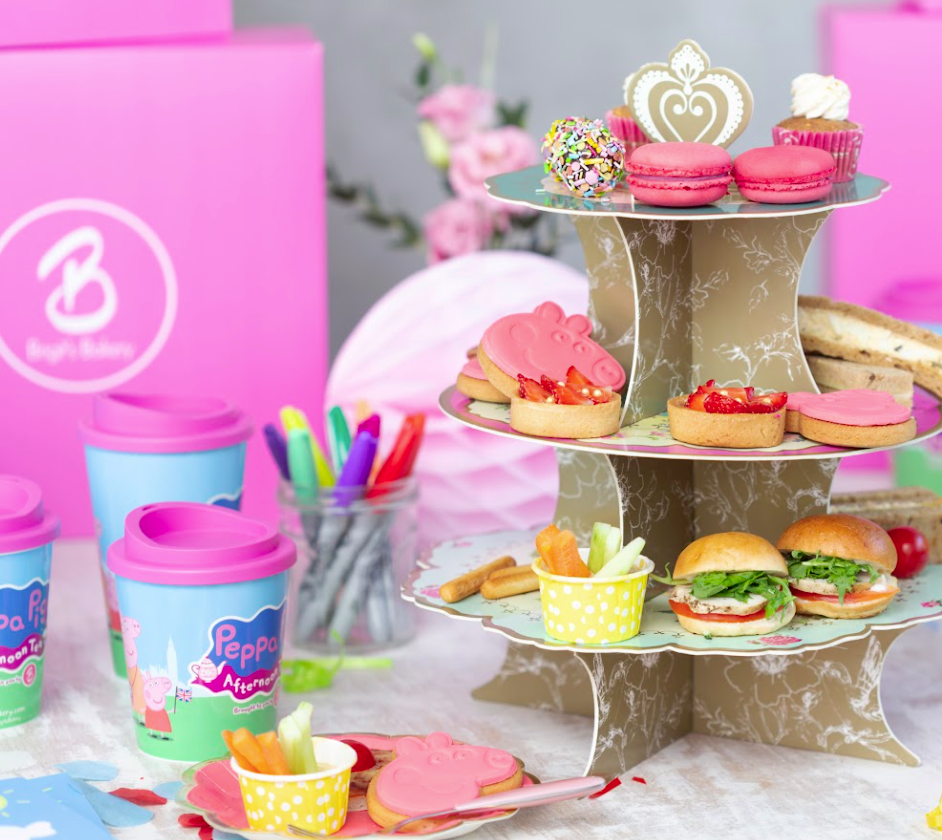 Weekdays £55 per adult; £45 per child. Weekends £65 per adult; £55 per child (till 11 years old)
Runs Thursday – Sundays.
Victoria Coach Station or Trafalgar Square, London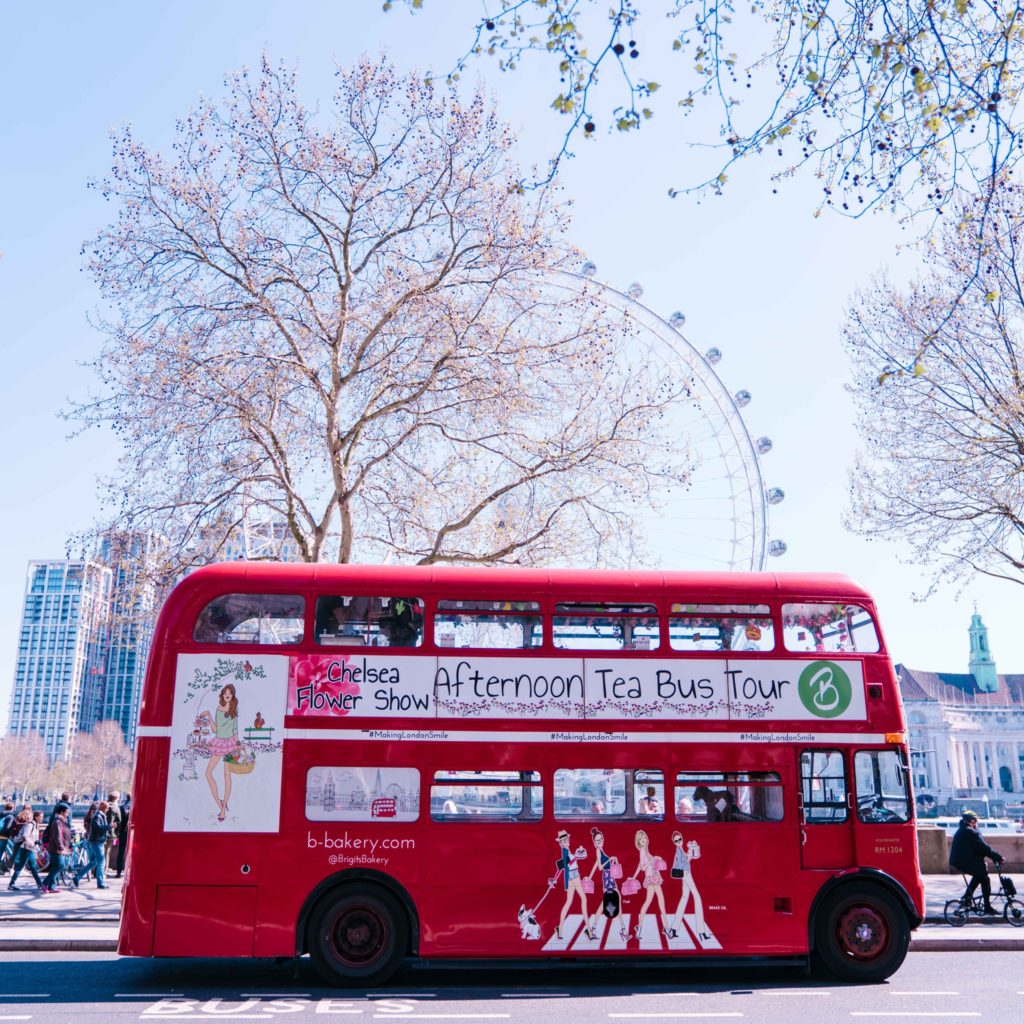 Capture the heart of the city's culture, landmarks and history on our London routemaster bus, whilst sipping on a lovely cup of tea and enjoying the exquisite tastes of France.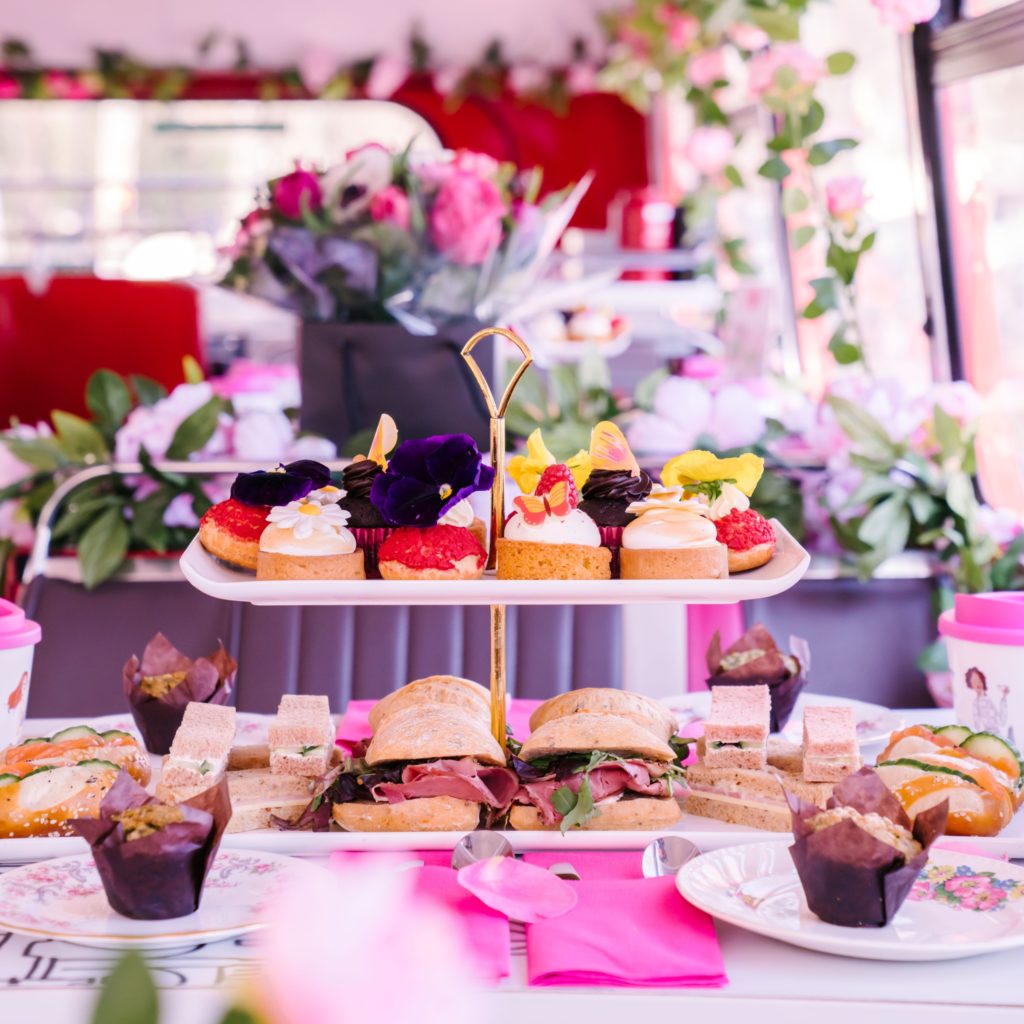 High tea comes with an array of sandwiches and delicious cakes and pastries. Your London bus driver will take you round Big Ben, The Houses of Parliament, Westminster Abbey, St James's Park, Hyde Park, The Royal Albert Hall, Marble Arch, Nelson's Column, Downing Street and more.
Adults £45; children £35
Departing daily  every 30 minutes from 12 noon – 5.00pm
Looking for something different, check out these other Themed Afternoon Teas