Considering an Afternoon Tea in NYC but unsure which establishments offer afternoon tea and which are the best places to go.
We have compiled a list of the best afternoon tea NYC can provide, so if you are looking for the perfect afternoon tea with friends, a romantic valentines afternoon tea, a mothers day afternoon tea treat for your mum, a fathers day treat for your dad or just a special treat for yourself, check out:
Best Afternoon Tea NYC Has To Offer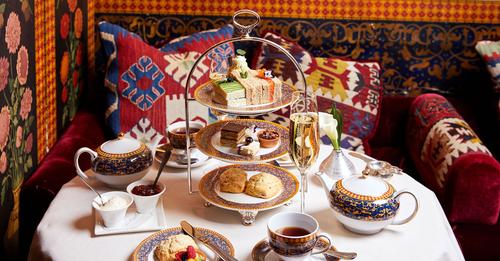 35 East 76th Street, New York, NY 10021
Inspired by the sultan's dining room at the Topkapi Palace in Turkey, The Gallery is an exquisite, private retreat.
The Gallery features a modern twist on classics, such as Hudson Valley Foie Gras Torchon and assorted house-made pâtés, along with a complete afternoon tea with exotic teas, finger sandwiches, scones with authentic Devonshire cream, and fresh pastries.
Visit the website for prices and opening times.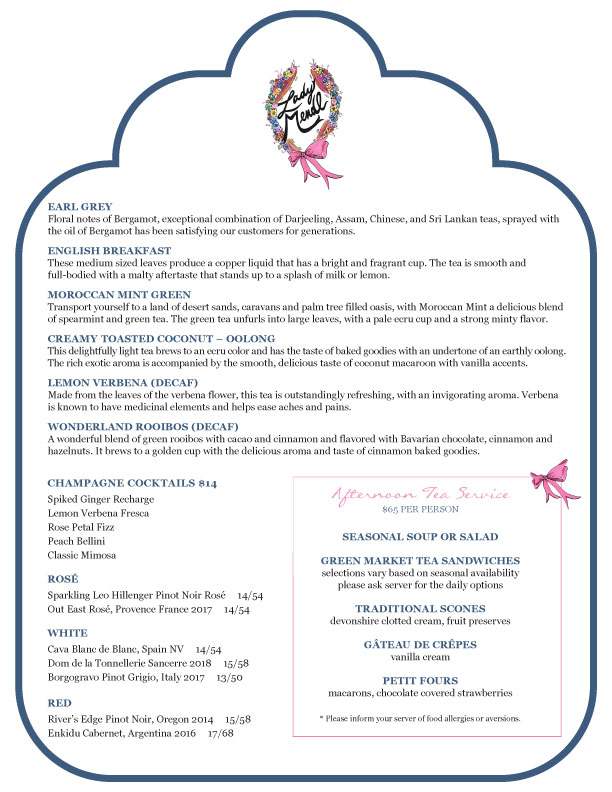 56 Irving Place, New York, NY 10003
Lady Mendl's is a true Victorian tea salon in a brownstone on Irving Place that serves a classic English afternoon tea.
Sit on couches by the fireplace or at elegantly set tables. On the afternoon tea menu you'll find green market tea sandwiches, traditional scones, gateau de crepes and petit fours.
Served Thursday and Friday from 1.00-4.00pm, and Saturday-Sunday from 12 noon – 5.00pm.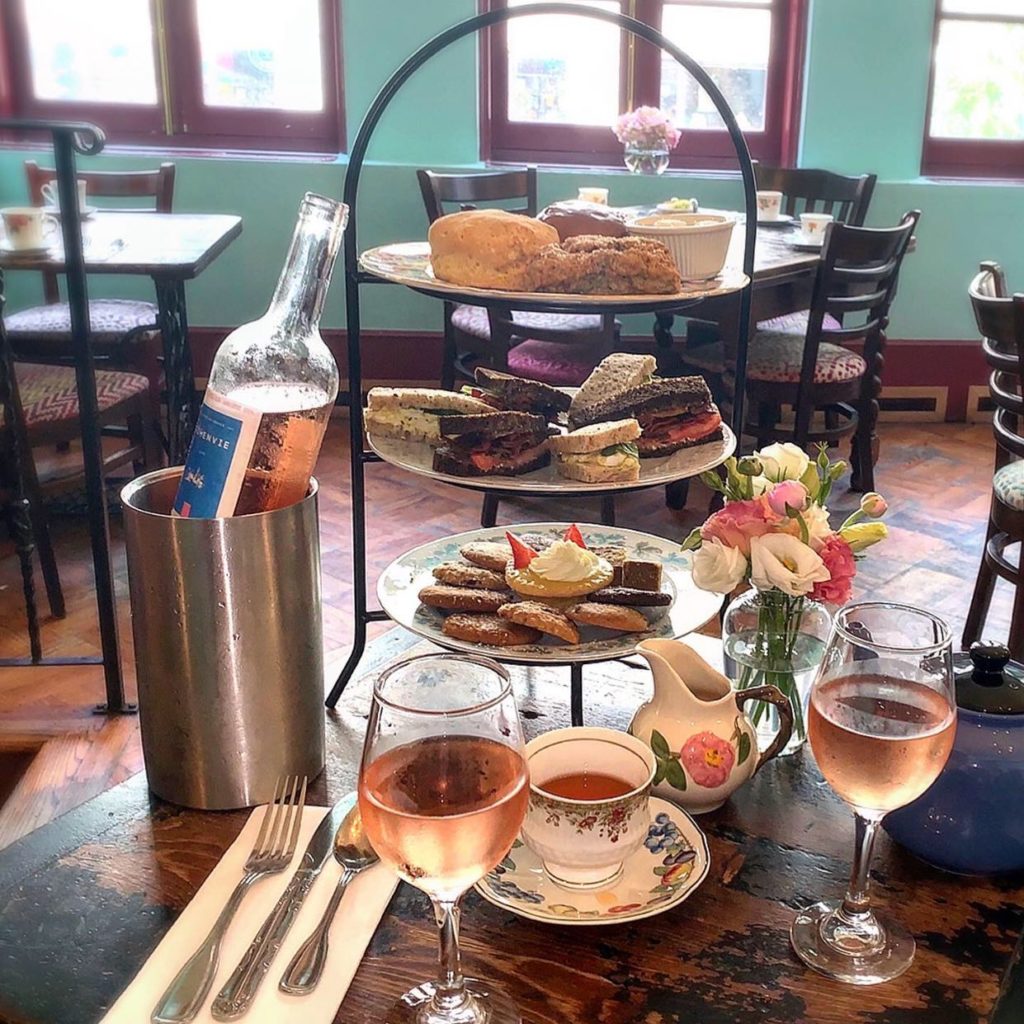 Chapter 1: 102 West 73rd Street, New York, NY 10023
Chapter 2: 156 East 64th Street, New York, NY 10065
Be enchanted by Alice's Tea Cup all set around the magical world of Alice in Wonderland.
Enjoy homemade scones and decadent desserts as well as sandwiches served on three tiers.
There are many afternoon teas including the Madhatter and the Jabberwocky!
Wednesday to Friday 11am-6.00pm; Saturday and Sunday 10am-6.00pm.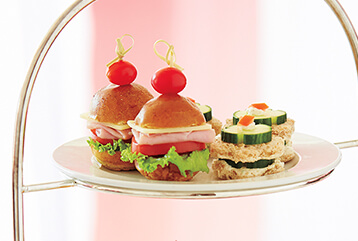 609 5th Avenue, New York, NY 10017
Enjoy the American Girl tea experience. Based inside the upscale shop for speciality dolls and accessories.
There's cinnamon buns, mini pizzas, sandwiches as well as cookies and tarts and a flower pot crumble.
Visit the website for opening times.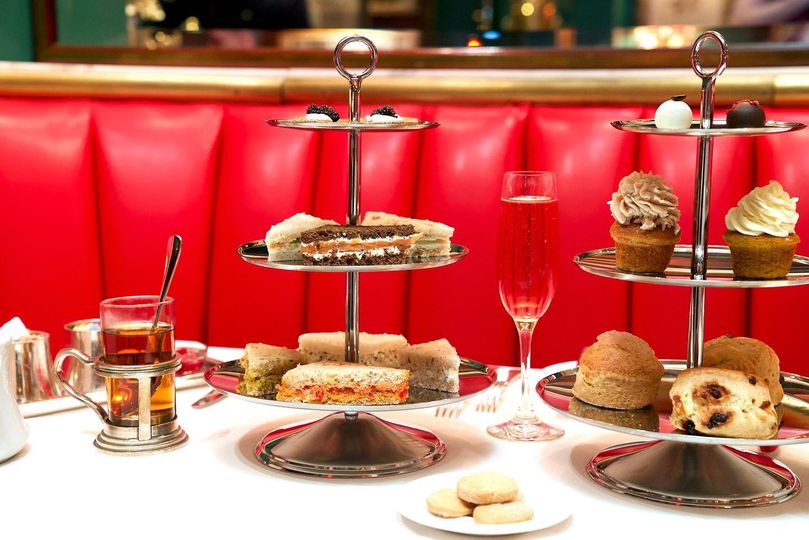 150 West 57th Street, New York, NY 10019
There is plenty on the menu at this decadent tea room. From a Royal afternoon tea to a children's afternoon tea there is lots on offer.
Expect delicate sandwiches and blinis, scones, cupcakes and petit four.
Served daily from 12 noon – 4.30pm.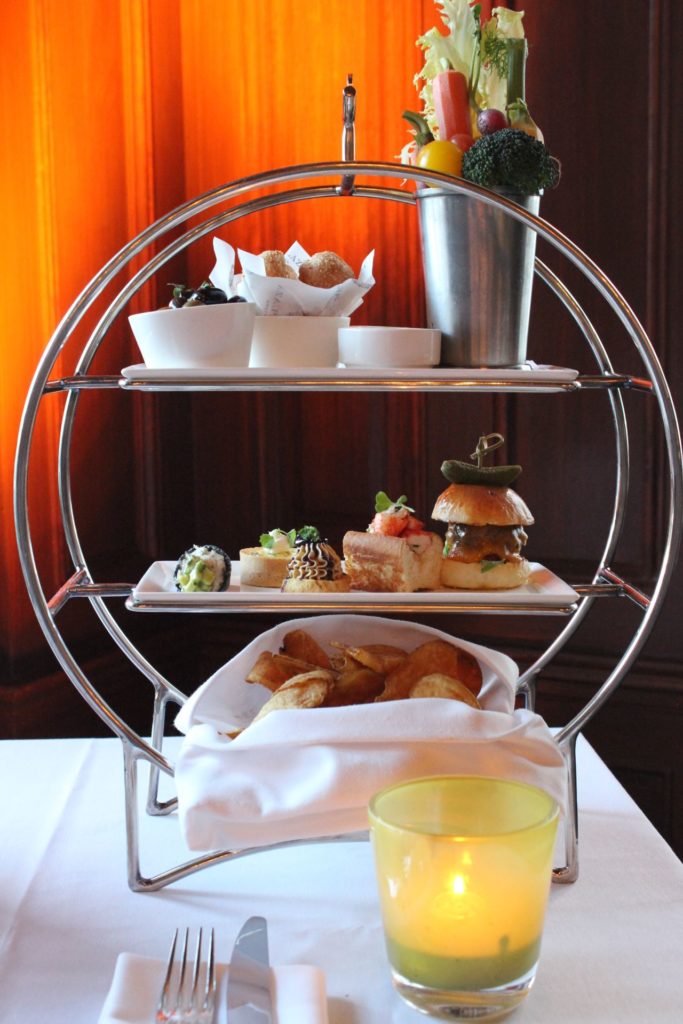 Fifth Avenue at Central Park South, New York, NY 10019
For over 100 years, The Palm Court has been New York City's iconic destination for Afternoon Tea.
Enjoy the Manhattan Tea with sandwiches and savouries, scones with Devonshire cream and curd, pastries and sweets such as a lychee and rose macaron.
This is pure elegance!
Served daily 10:30 am. – 5:30 pm.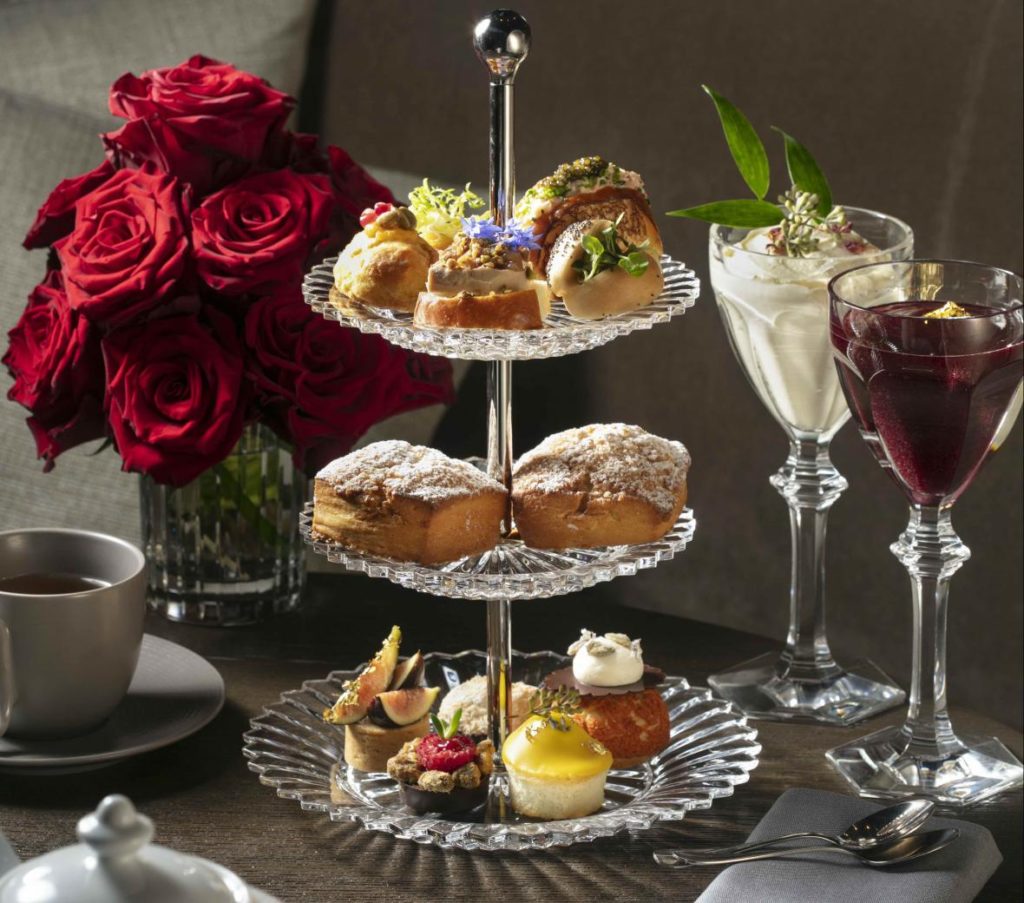 28 West 53rd Street, New York, NY 10019
Honoring the legendary Baccarat crystal brand's heritage of creating masterpieces for generations of royal households, they have imagined a tea service reflective of those enjoyed in palaces around the world.
Expect beautifully presented sweet and savoury treats served on crystal stands
Visit the website for prices
Served Wednesday to Friday 2.00-4.00pm; Saturday and Sunday 12 noon – 4.00pm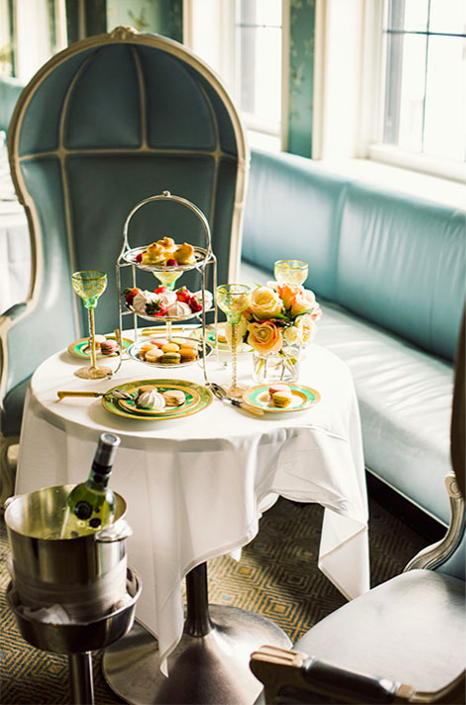 754 5th Avenue, New York, NY 10019
Visit this picturesque setting, designed by Kelly Wearstler, with sweeping views of Central Park, and enjoy irresistible dishes including the famous Gotham Salad.
On offer are tea sandwiches, freshly baked scones and variety of petite sweets.
Served daily 12 noon – 5.00pm.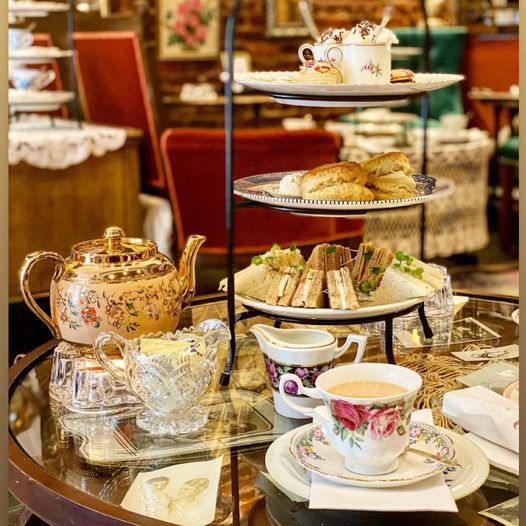 611 Vanderbilt Avenue, Prospect Heights, Brooklyn, NY 11238
Brooklyn High Low pulls from high tea and low tea to offer a classic tearoom service, Brooklyn-style, through three tea experiences.
The Classic, the Vanderbilt, and the Heights teas offer a range of savoury bites, baked goods and yummy sweets created in the house kitchen.
The sitting room, decked with low tables, comfortable antique chairs, and vintage décor, is an oasis calm.
Reservations only 12 noon to 3.30pm.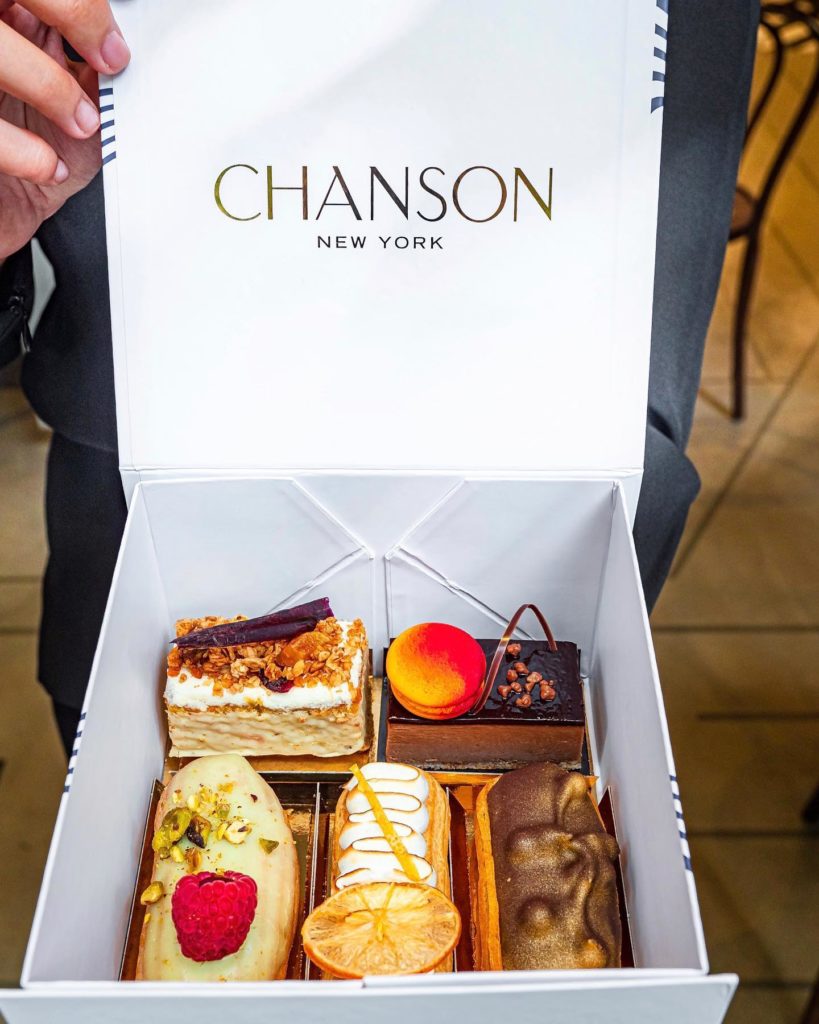 20 West 23rd Street, New York, NY 10010
Nested in New York City's Flatiron District, Patisserie Chanson is a modern European café and eatery that specialises in the art of dessert making.
Their reinvented baked goods, aromatic blooming teas, and beautifully blended coffee stimulates even the most discerning palates.
Visit the website for further details.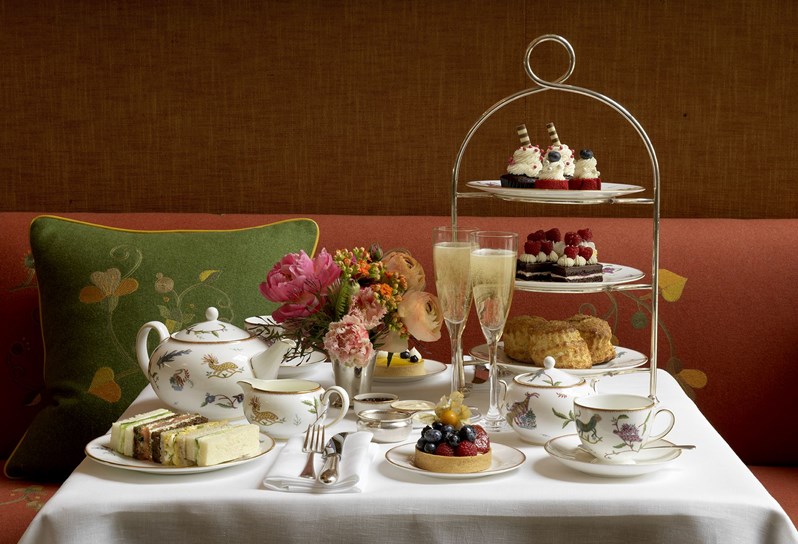 79 Crosby Street, New York, NY 10012
Crosby Street Hotel is a fun and stylish place to have Afternoon Tea. It is served all day long in The Crosby Bar or on the outdoor terrace during the summer.
Enjoy a delicious selection of finger sandwiches and savouries, followed by sour cream doughnuts with raspberry sugar, as well as homemade scones with clotted cream and preserves, served on Kit Kemp's beautiful Mythical Creatures Wedgwood china.
Visit the website for opening times.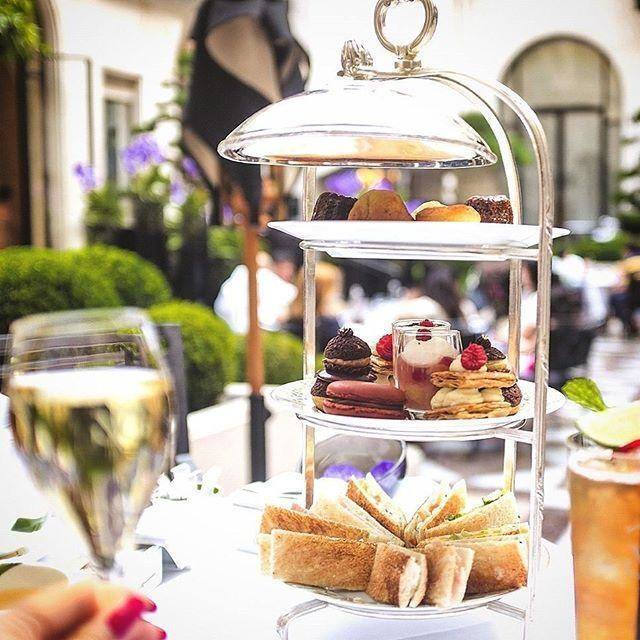 57 East 57th Street, New York, NY 10022
Ty Bar is bringing Afternoon Tea back to Four Seasons Hotel in New York.
Enjoy a boozy twist to the classic tradition with tea-infused cocktails, Louis Roederer Brut Champagne and caviar.
Visit the website for opening times.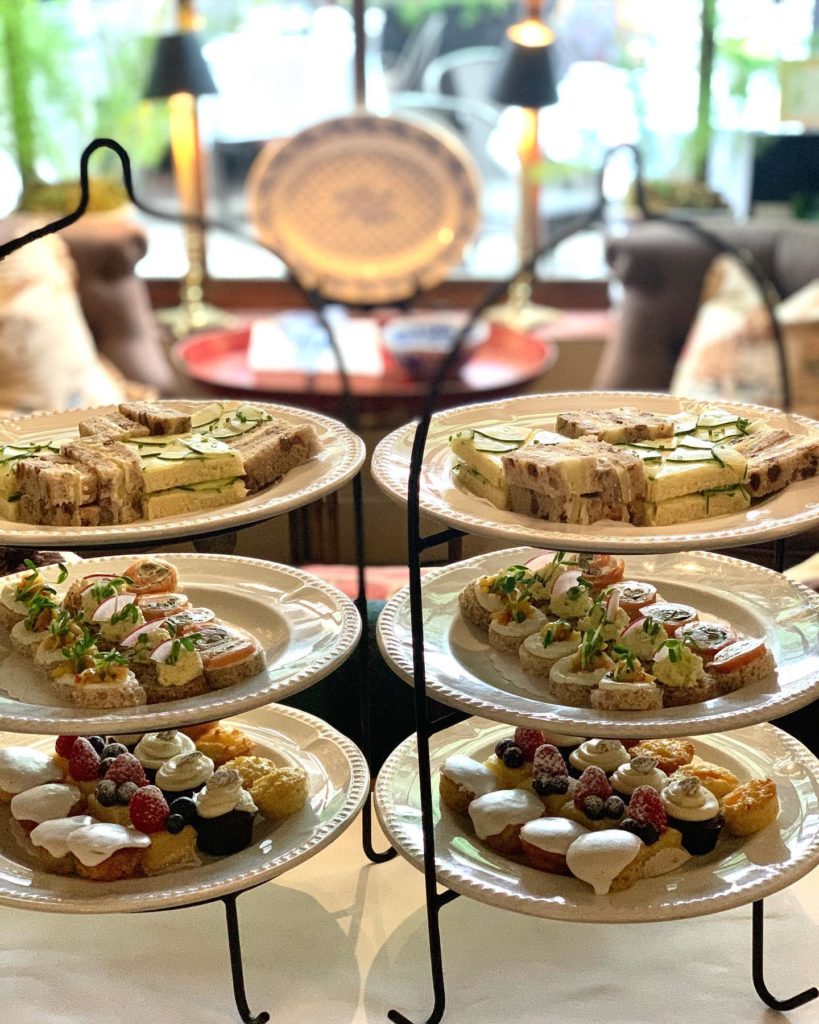 251 East 82nd Street, New York, NY 10028
A favourite destination for afternoon tea in New York City, Kings' Carriage House offers the timeless experience of afternoon tea serving savoury sandwiches, scones and sweets in the charming outdoor tea garden café.
Served Tuesday to Sunday 12 noon – 4.00pm.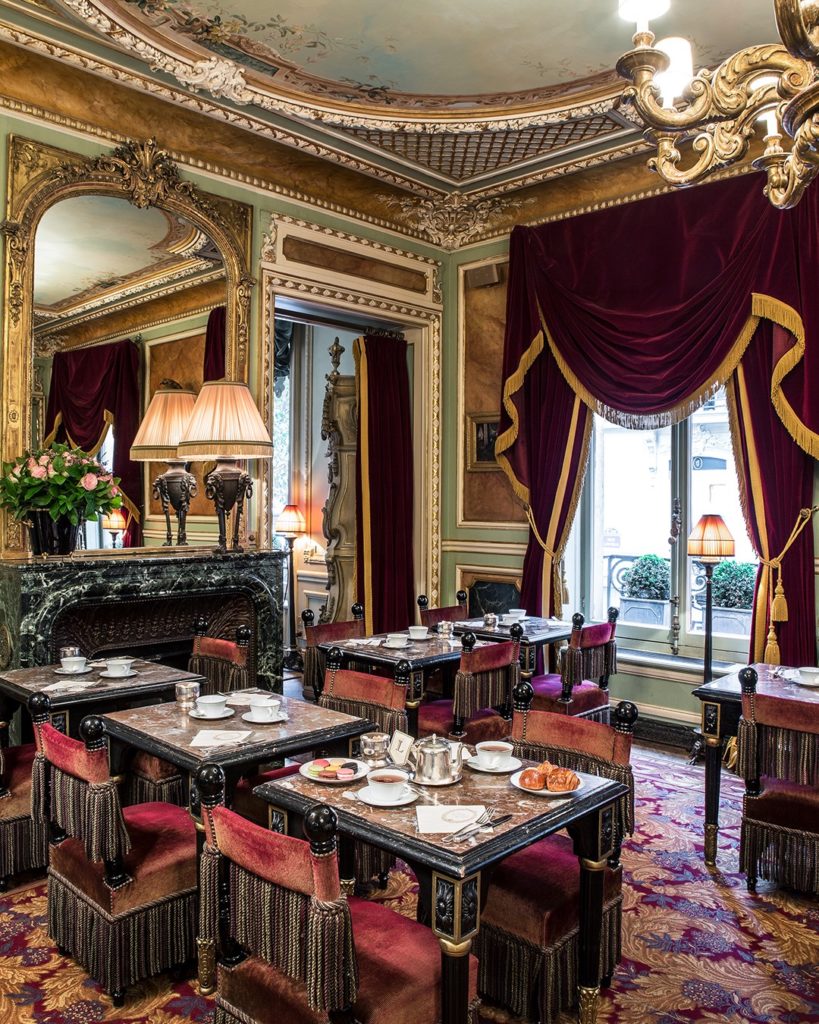 864 Madison Avenue, New York, NY 10021
The history of Parisian tea rooms is intimately tied to the history of the Ladurée family.
It all began in 1862, when Louis Ernest Ladurée created a bakery in Paris at 16 rue Royale.
Ladurée is the ultimate French Maison for macarons, sweet pastries, chocolates and more.
Visit the website for further details.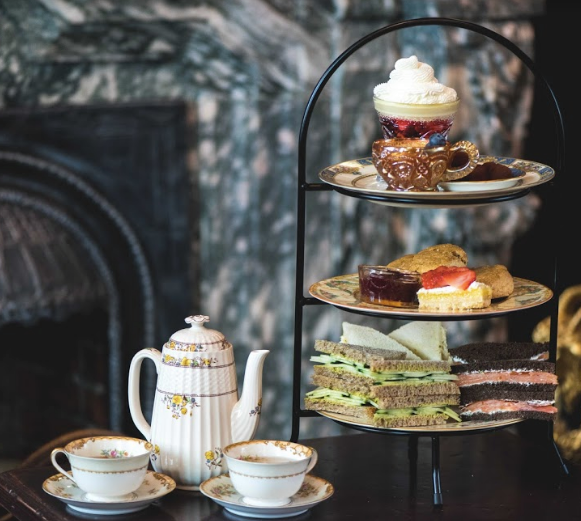 249 West 49th Street, New York, NY, 10019
In honour of actress Lillie Langtry – Lillie's Victorian Establishment was created.
The antique marble bar and furnishings, were acquired from a Victorian mansion in Belfast.
They serve an eclectic range of food and cocktails.
Visit the website for opening times and further details.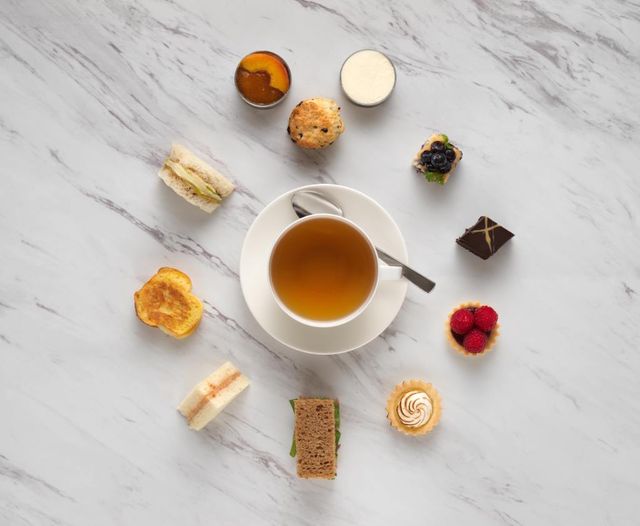 1000 5th Avenue, 4th Floor, New York, NY 10028
The Petrie Court Cafe is located by the European sculptures. Choose from a selection of teas, sandwiches, scones and petit four whilst surrounded by culture.
Served daily 2.30 – 4.30 pm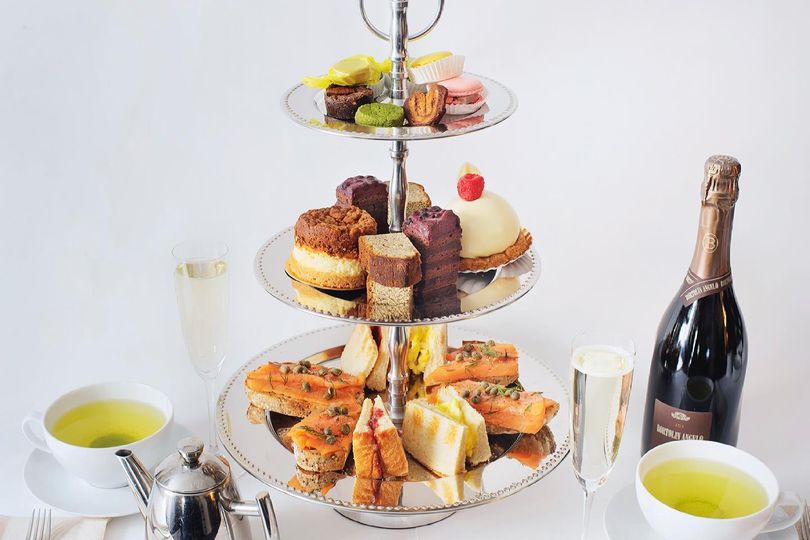 15 East 13th Street, New York, NY 10003
Meaning "whisk," Fouet introduces innovative French desserts and pastries with Japanese ingredients and flair.
Chef Yoshie Shirakawa and her team invite you to indulge in their unique interpretation on conventional cuisine in a patisserie by day and dessert bar by night.
Visit the website for prices and opening times.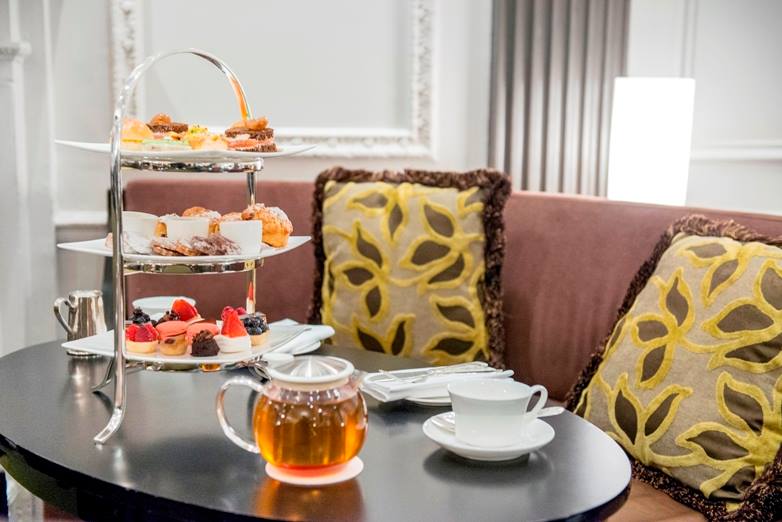 2 East 61st Street, New York, NY 10065
Originally built as the Gentleman's Library at The Pierre, Two E was redesigned by Alexandra Champalimaud to reflect the marvellous style of an Upper East Side residence.
This delightfully swanky noshery and lounge is the perfect place to enjoy Afternoon Tea.
Served daily 2.00-6.00pm.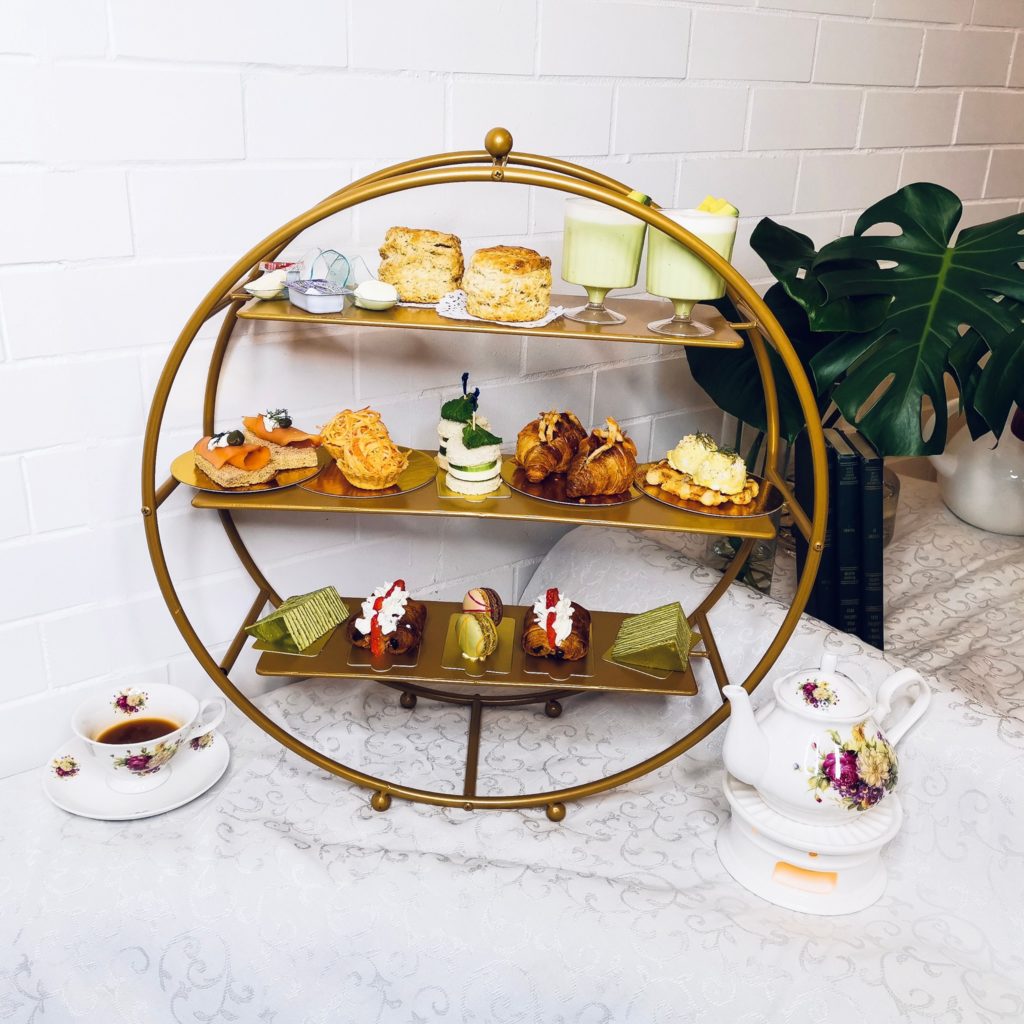 36-39 Prince Street, Flushing, NY 11354
This is a charming choice with an ample selection of French teas, plus sweet treats, crepe cakes and light fare.
Prince Tea House prides itself on offering their own unique creations of freshly made and delicious confections.
Visit the website for further details.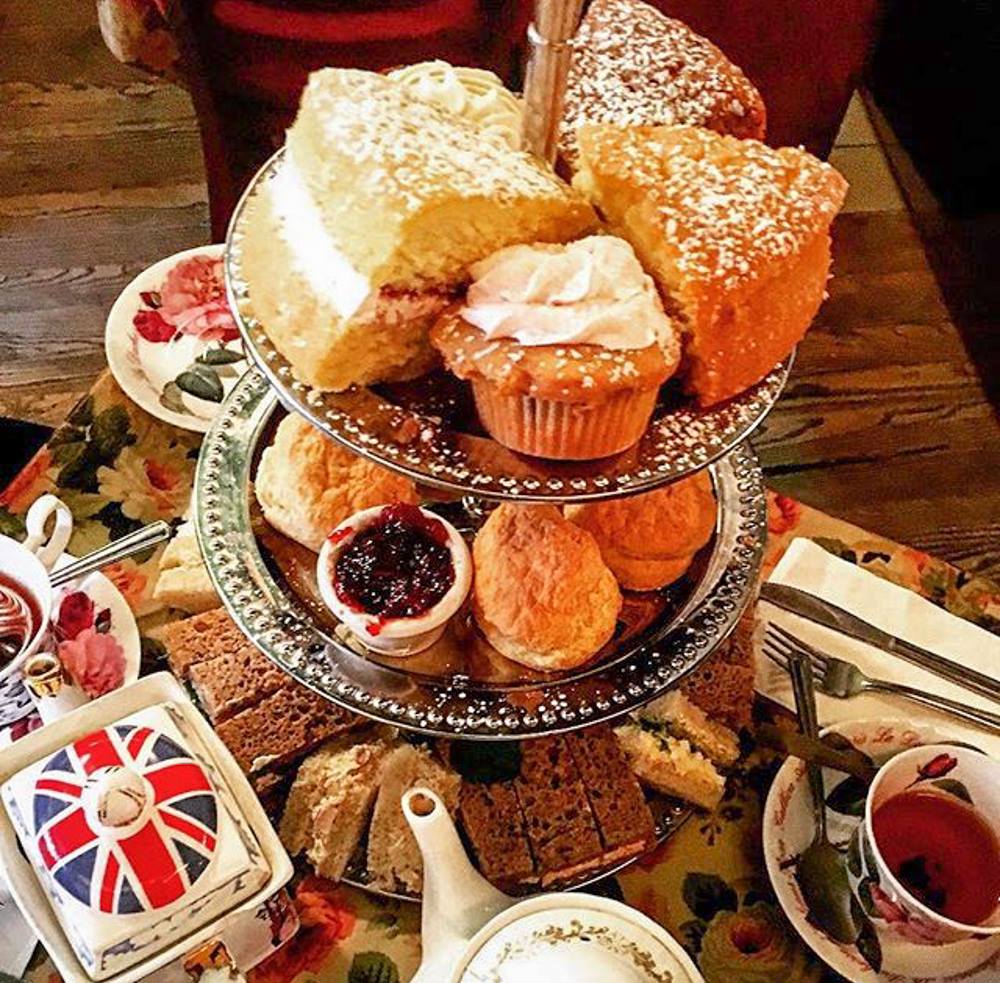 108 Greenwich Avenue, New York, NY 10011
Tea & Sympathy is a British restaurant serving traditional British comfort food since 1990.
The shop next door sells popular British groceries, sweets, tea, tea-pots, cups and saucers, and lots more.
The menu includes classic British favourites including Afternoon Tea.
Visit the website for opening times.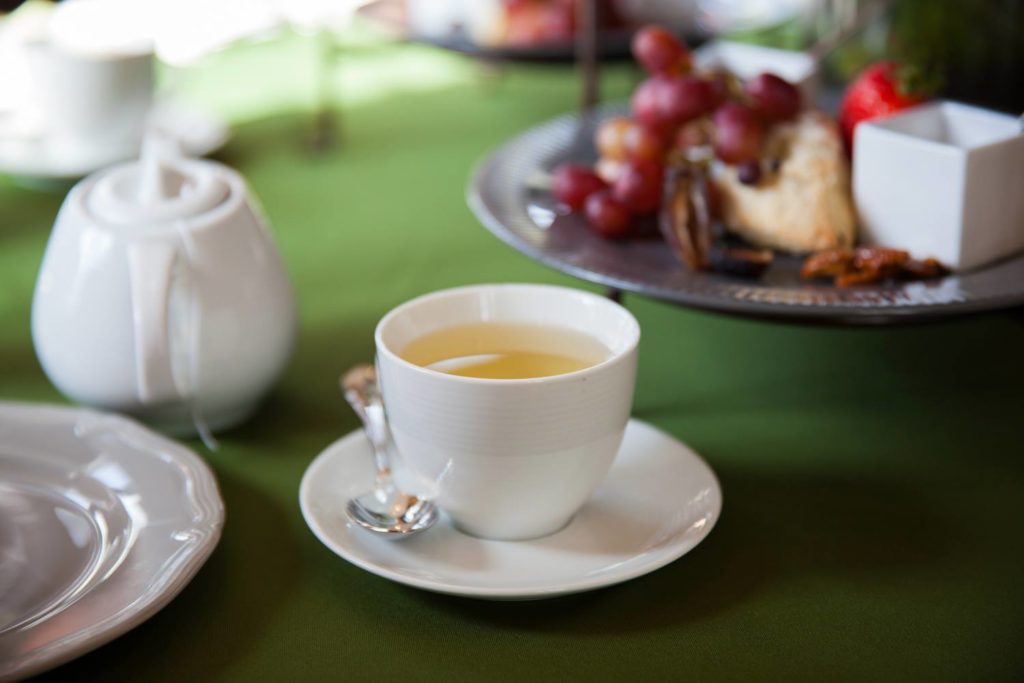 West 249th Street and Independence Avenue, Bronx, NY 10471
Wave Hill is a 28-acre estate in the Hudson Hill section of Riverdale in the Bronx. Enjoy a selection of tea sandwiches and bite-sized pastries, along with bottles of iced black tea and sparkling water.
Available in both vegetarian and standard options, you can enhance your Afternoon Tea with a bottle of red, white or sparkling wine.
Minimum of two guests are required for tea service.
Served Tuesday and Thursday.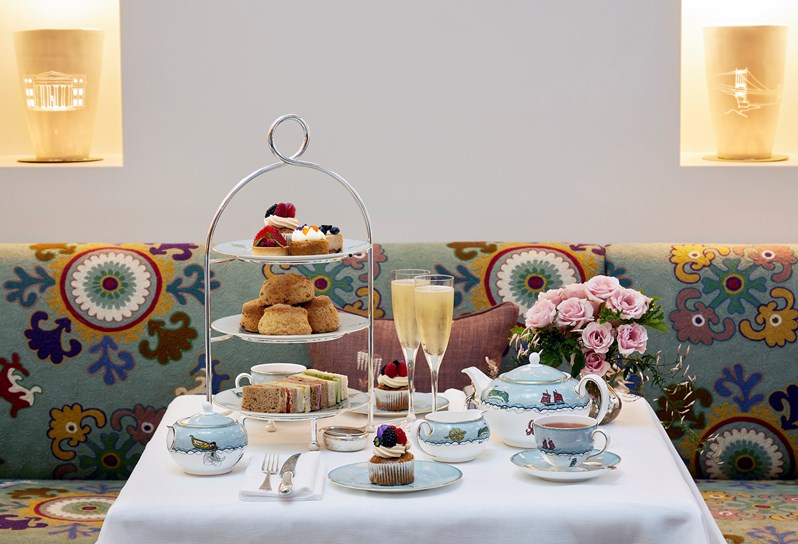 18 West 56th Street, New York, NY 10019
The Whitby Bar has a delicious Afternoon Tea served in the colourful restaurant or the elegant Orangery.
Served on Kit Kemp's beautiful Sailor's Farewell Wedgwood china, enjoy finger sandwiches, a selection of mouthwatering cakes including red velvet macarons and pear and ginger layer cake, as well as homemade scones with clotted cream and preserves.
Visit the website for opening times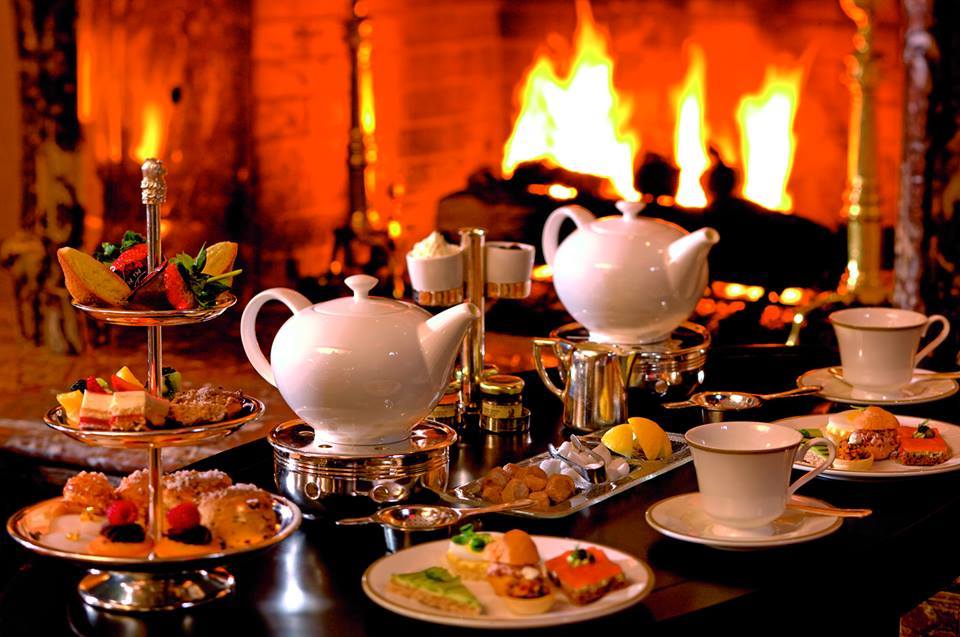 50 Central Park South, New York, NY 10019
Life in NYC is always evolving: morning coffee leads to a working lunch, and after-work drinks blend into an evening meal.
The newly opened Contour follows this rhythm with a social dining concept celebrating the luxury cocktail experience alongside carefully crafted dishes.
Visit the website for further details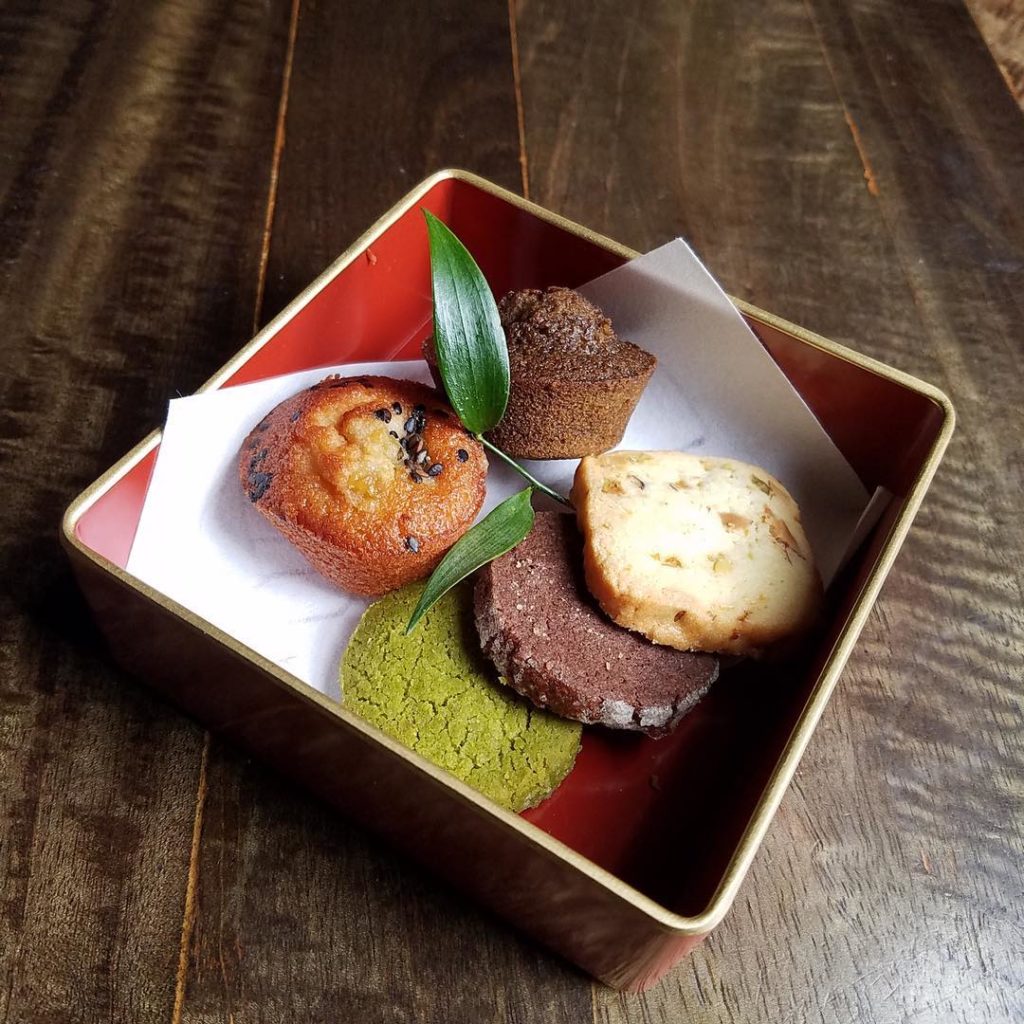 238A East 9th Street, New York, New York 10003
Cha-An is the hidden gem of East Ninth Street. Designed to look like a Japanese teahouse – with a few cozy bamboo lodges to sip tea in to boot.
Cha-An boasts hand-whisked matcha and house-made Japanese desserts like black sesame mochi and hoji tea jelly with sweet black syrup.
Visit the website for prices
Check out these other US Afternoon Teas
Looking to treat yourself, as well as an Afternoon Tea, have you considered a Spa Day in New York