Considering a Vegan Afternoon Tea but unsure which establishments offer a specific Vegan afternoon tea and which are the best places to go.
We have compiled a list of the best vegan afternoon teas UK can provide, so if you are looking for the perfect Vegan afternoon tea with friends, a romantic valentines afternoon tea, a mothers day afternoon tea treat for your mum, a fathers day treat for your dad or just a special treat for yourself, that is Vegan then check out:
Best Vegan Afternoon Tea To Enjoy
Runcorn, Cheshire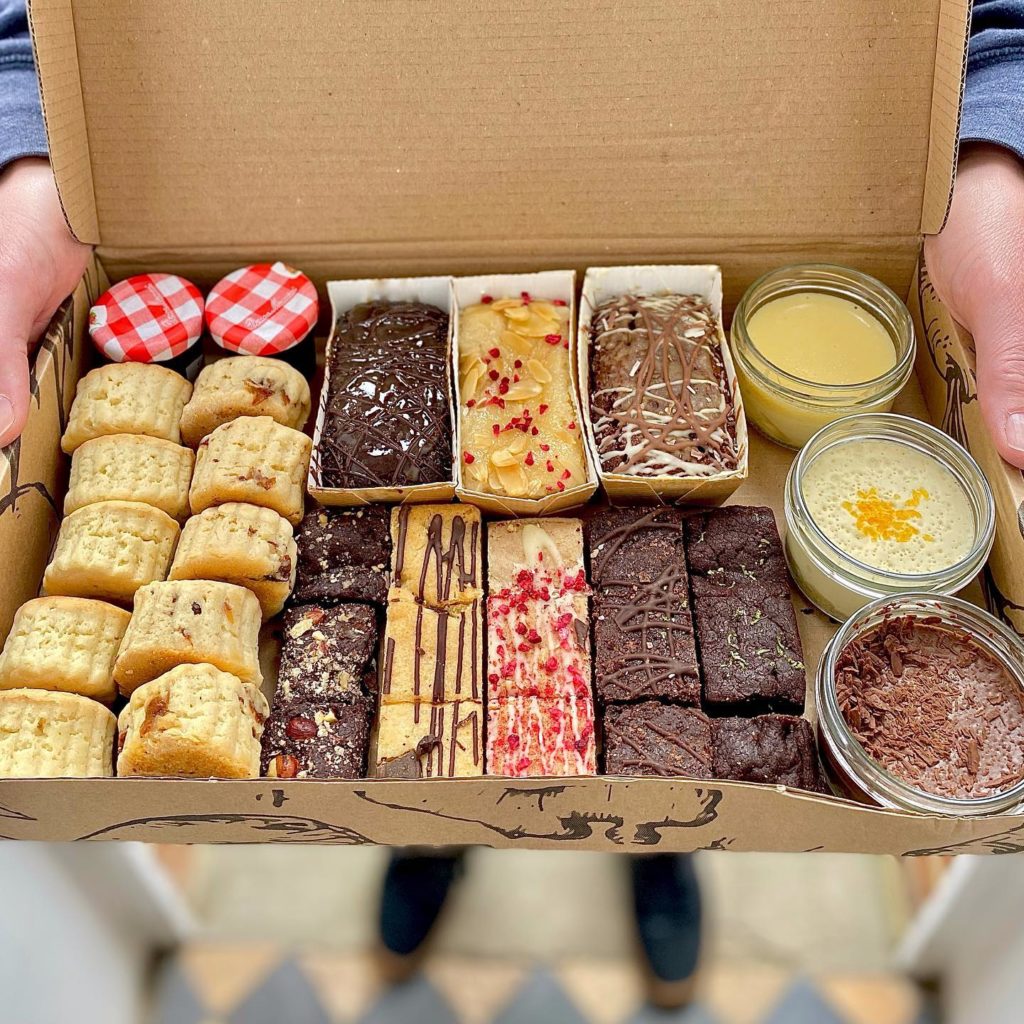 Looking to throw an afternoon tea for yourself and your loved ones? Positive Bakers offer a range of afternoon tea boxes which are both vegan and gluten-free, and are available to order for delivery in the UK.
With different options to choose from, you can get sweet vegan and gluten-free goodies for your afternoon tea, delivered right to your door.
From £15.50
1 Aldwych, London WC2B 4BZ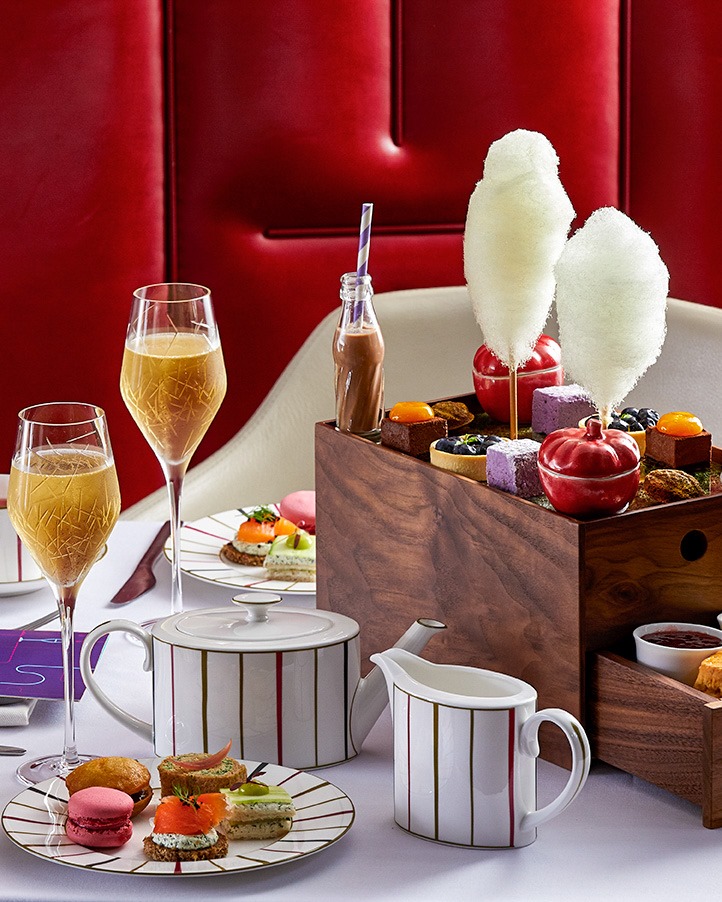 At first glance a chocolate factory may not seem the place for someone with special dietary requirements, but the Charlie and the Chocolate Factory afternoon tea at One Aldwych is available in vegan, vegetarian and gluten-free options.
From £52.00. Served Wednesday to Sunday 12pm – 4pm
2, Kingfisher house, Juniper Dr, London SW18 1TX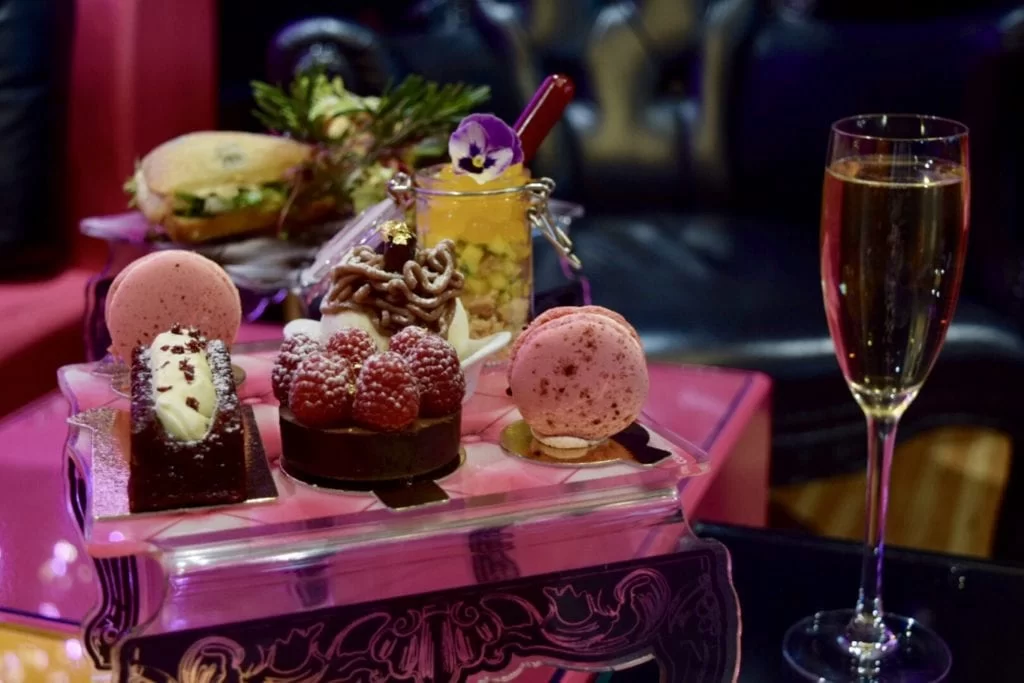 With a delicious selection of speciality breads with yummy plant base filling, and the most delectable sweets selection the vegan menu has something for everyone's taste buds, even the champagne is vegan!
Please inform them of any dietary requirements on booking.
£45.00 per person. Visit the website for further details
6-7 Chandos Pl, London WC2N 4HU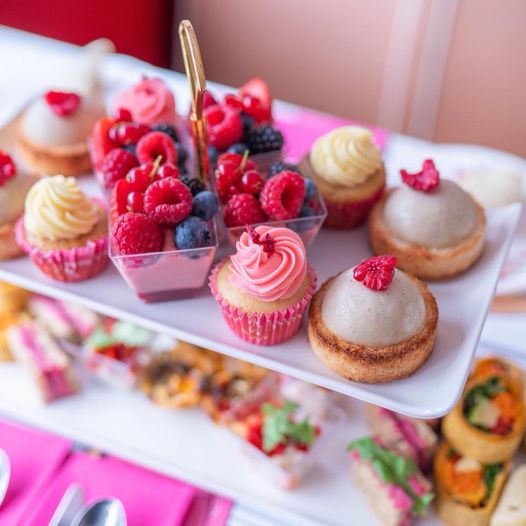 The B Bakery Vegan Afternoon Tea London menu includes a choice of freshly-cut sandwiches with vegan fillings, such as beetroot and cucumber, avocado and carrot roll and mixed roasted vegetables on ciabatta.
For sweet treats; vanilla panna cotta on coconut rocher, strawberry mousse verrine and a lemon drizzle slice. A unique vegan cupcake is also served alongside a classic freshly baked scone
Visit the website for further details
17-19 Egerton Terrace, London SW3 2BX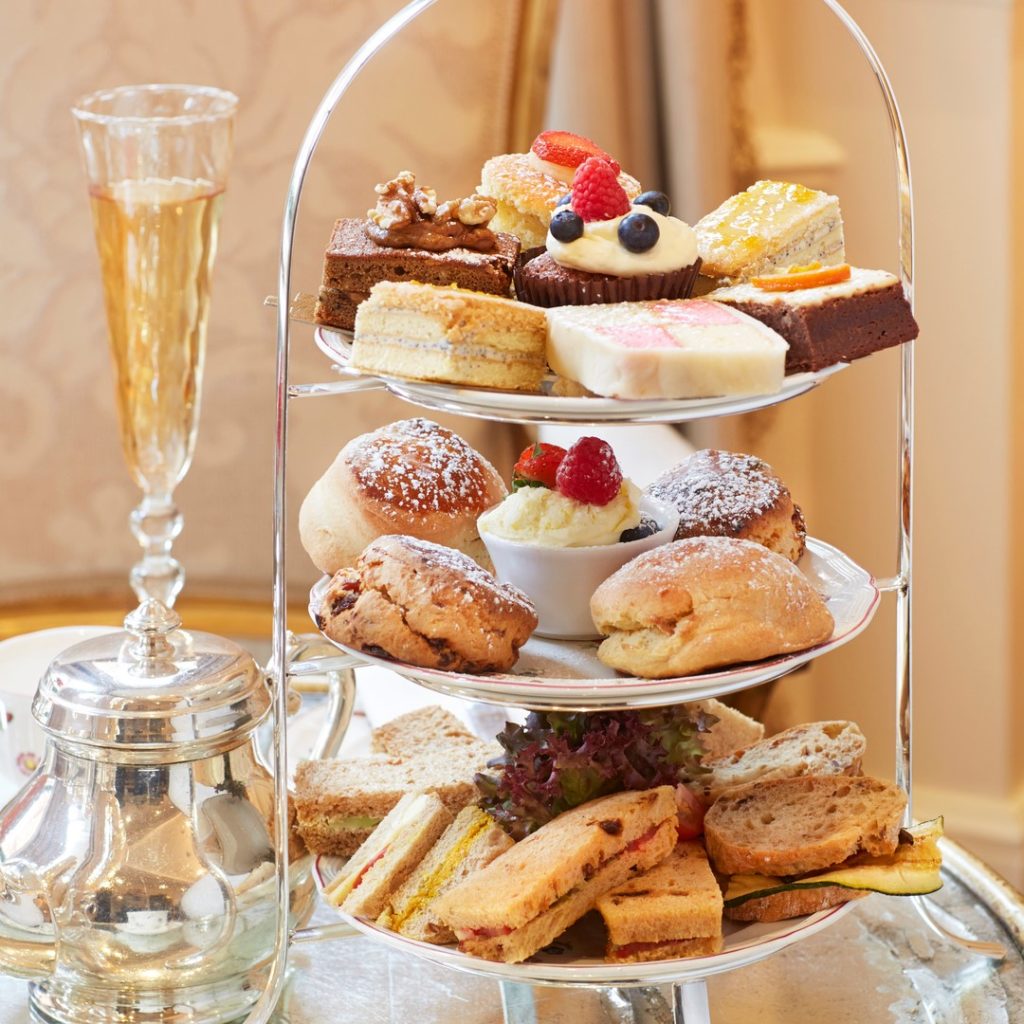 Relax in the sumptuous Drawing Room with a fragrant pot of loose-leaf tea. Afternoon Tea is prepared fresh daily, they do request 24 hours' notice for any allergies or dietary restrictions, including vegetarian, vegan and gluten-free requests.
Served Friday, Saturday & Sunday – 2.00-4.00pm
35 St James's Pl, St. James's, London SW1A 1NY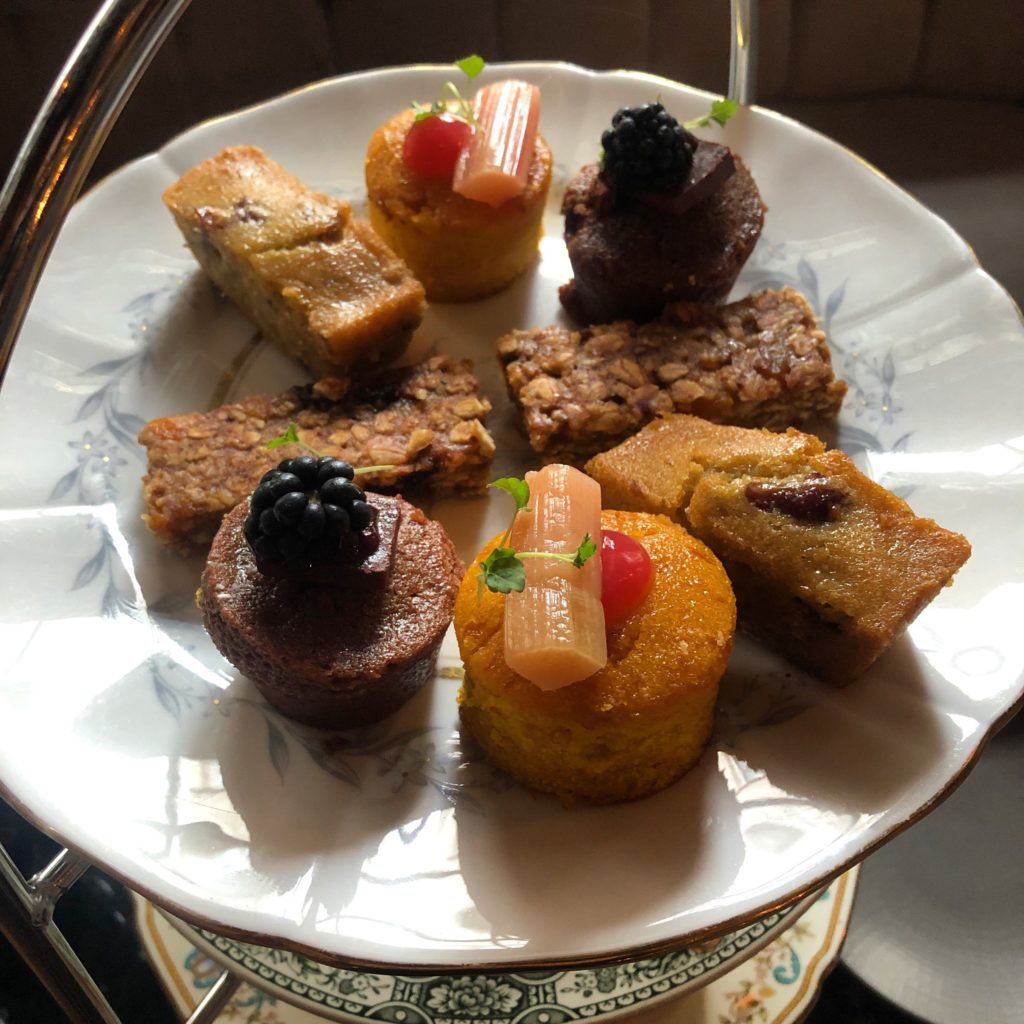 Enjoy a Traditional vegan Afternoon Tea of delicate finger sandwiches, freshly baked scones, and a selection of patisserie with a choice of teas and infusions carefully concocted by The East India Company.
Sandwiches include avocado hummus, pickled cucumber on beetroot bread and vegan cheese with fig relish.
From £35 per person. Served daily from 12 noon to 6.00pm
50 Lower Clapton Rd, Lower Clapton, London E5 0RN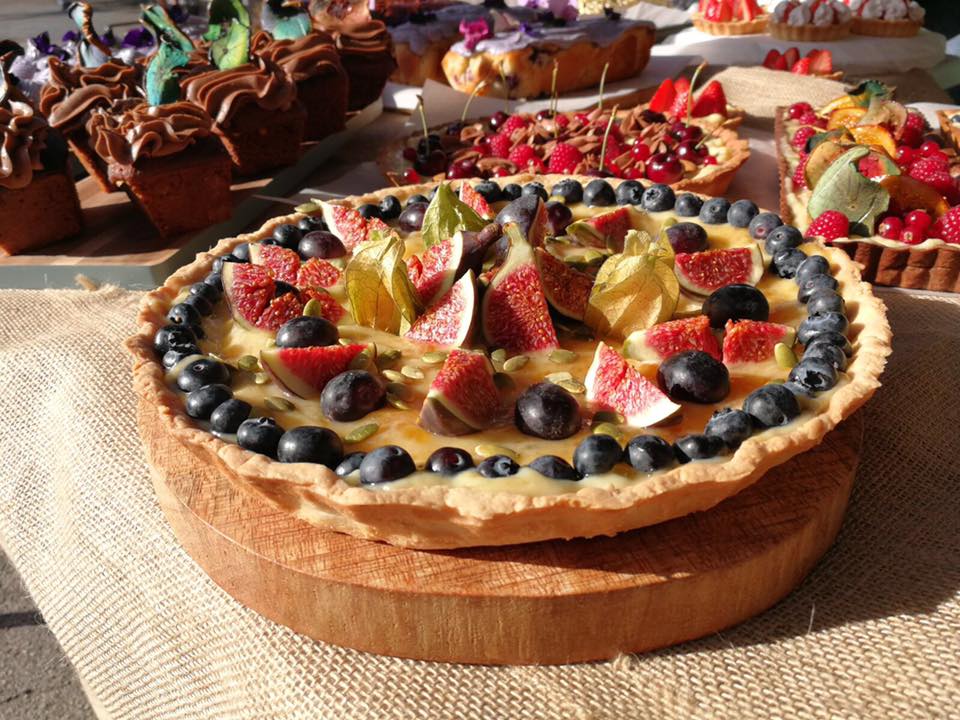 Lele's deliver afternoon tea boxes all over London – the afternoon tea includes a selection of sweet and savoury treats a must -see for vegans around London, this light and cosy Clapton cafe boasts fresh and colourful cooking.
Open Tuesday and Thursday 9.00am – 4.00pm; Friday, Sat and Sun 9.00am -4.00pm
74-76 Westbourne Grove, London W2 5SH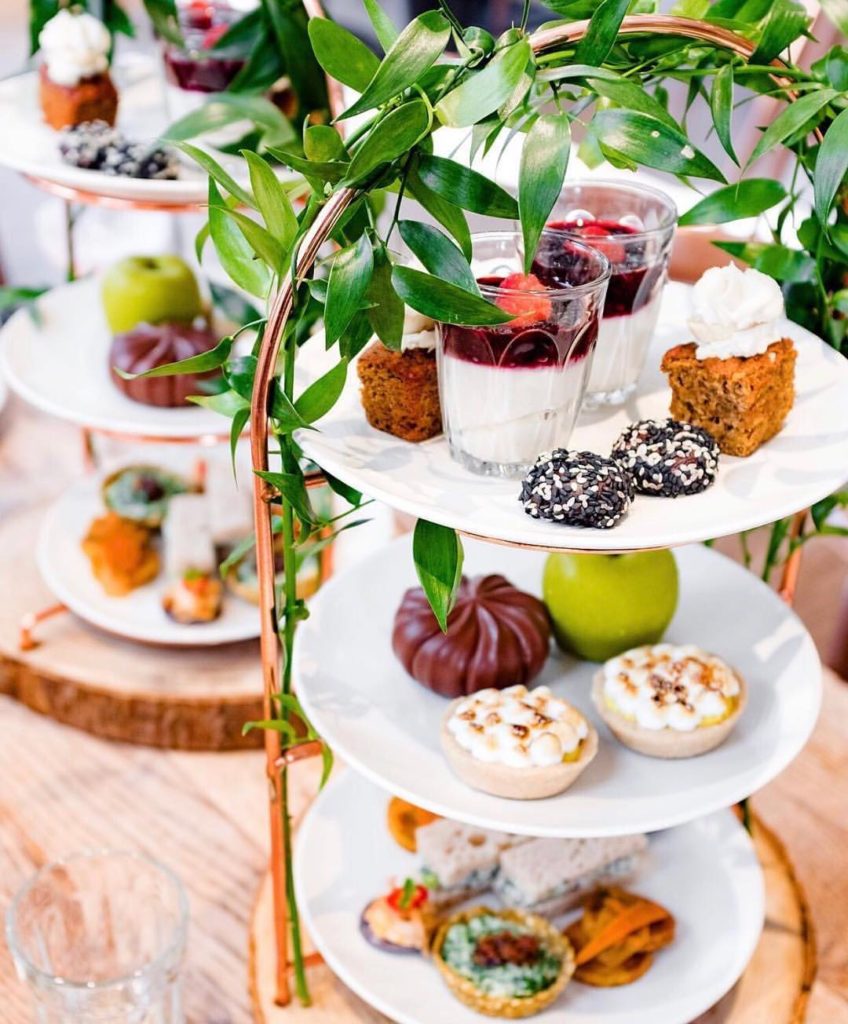 Inspired by afternoon-tea classics, the High Tea menu begins with a CBD infused cocktail followed by a choice of Farmaceutical or Spirit of Hemp Loose Leaf Tea.
Expect a selection of High Tea classics including delicate cucumber finger sandwiches, Mediterranean quiches, blueberry financiers, plain and multigrain scones and many more plant-based sweet & savoury delights!
Visit the website for further details
181 Piccadilly, St. James's, London W1A 1ER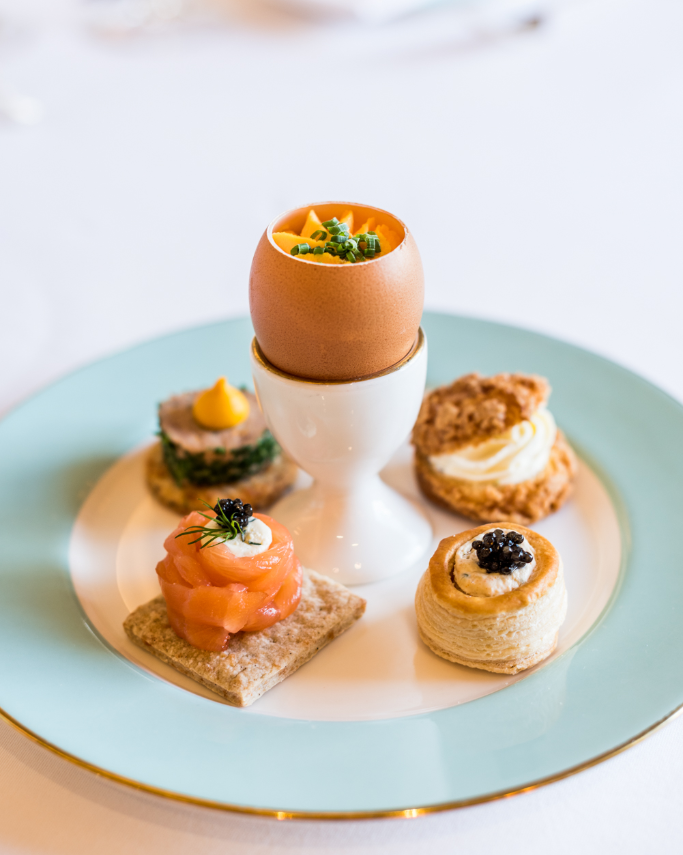 Vegan sandwiches include pickled fennel & whipped feta; apple & celeriac remoulade with watercress, there are classic scones with jam and oat panna cotta with maple caramel & pecan nuts all served with a Pot of Fortnum's Tea.
£62.50 per person. Visit the website for further details
Strand, London WC2R 0EZ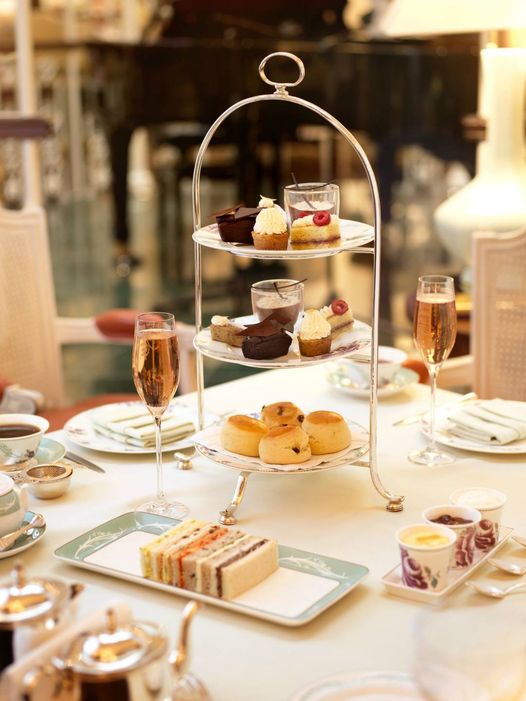 The Savoy's world-famous Afternoon Tea can be enjoyed in the stunning glass-domed atrium. They have a range of over 30 teas are accompanied by classic sandwiches, homemade scones with jam, and lemon curd. They offer a vegan and vegetarian version.
From £65 per person. Served Monday to Tuesday 12 noon – 4.00pm; Wednesday to Sunday: 12 noon – 6.00pm.
20 Brewer St, London W1F 0SJ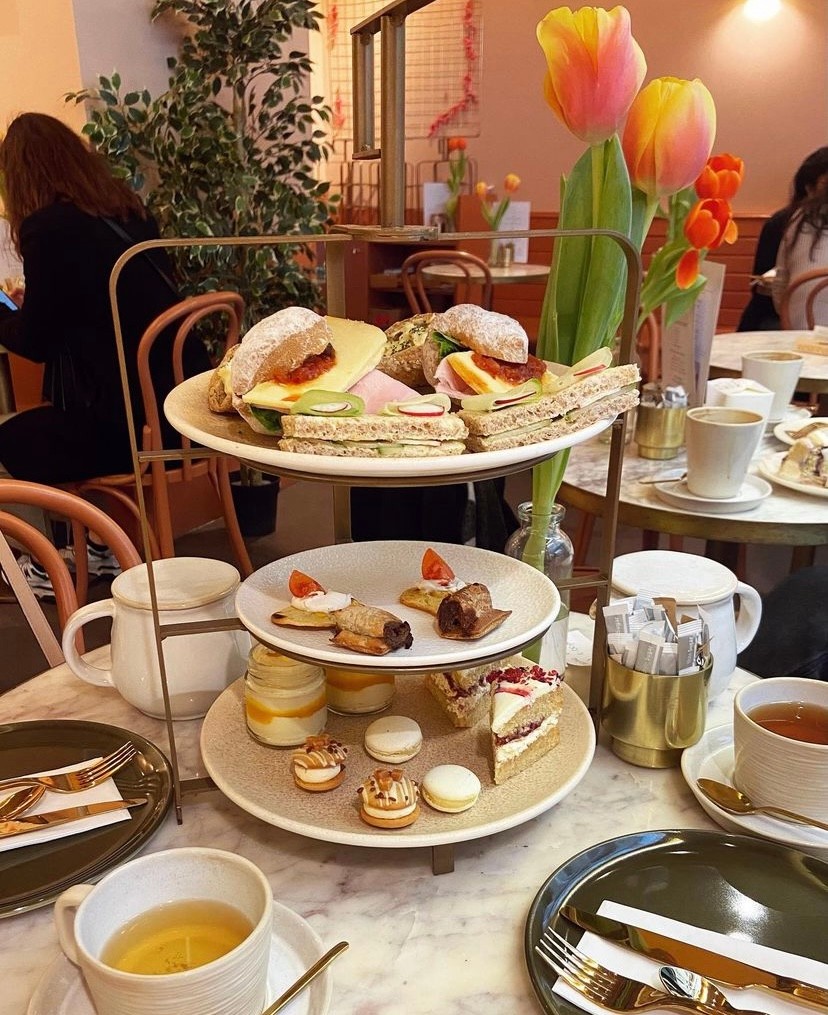 Bringing the afternoon tea to your doorstep! The wheat free vegan scones are topped with crunchy demerara sugar, a classic gooey vegan brownie and sumptuous lemon loaf with strawberry pieces topped with vegan lemon buttercream and petals.
Priced at £34.90. Visit the website for further details
71 North Street, Bedminster, Bristol, BS3 1ES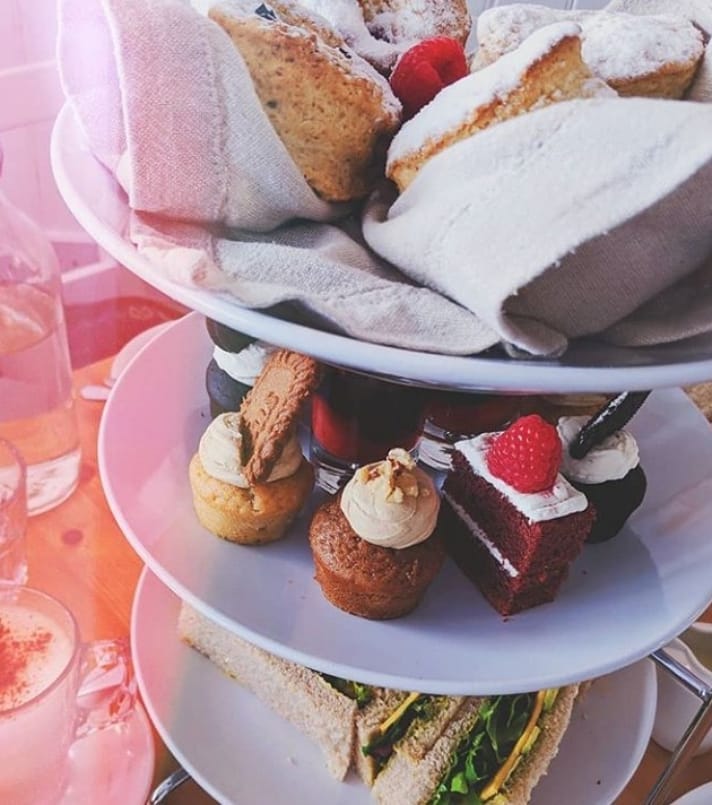 These afternoon tea boxes contain 4 finger sandwiches, 4 mini cakes, 1 cranberry scone, 1 plain scone and home-made vegan cream and seeded raspberry jam.
Cake and sandwich flavours are subject to change depending on seasonal ingredients.
Available for collection on Saturdays between 12pm-3.30pm.
The Oaklands, Barton St, Laceby, Grimsby DN37 7LF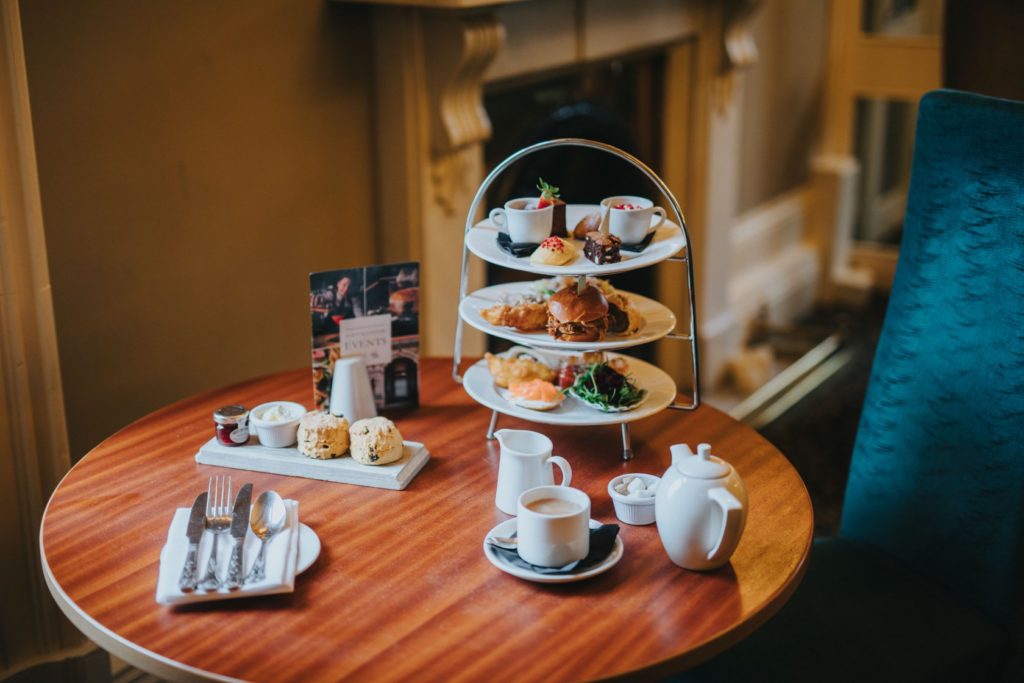 The luxurious afternoon tea at The Comfy Duck is perfect for vegans looking for something special. The vegan menu is available upon request.
Visit the website for further details
24 Hawley St, Margate, Kent CT9 1QA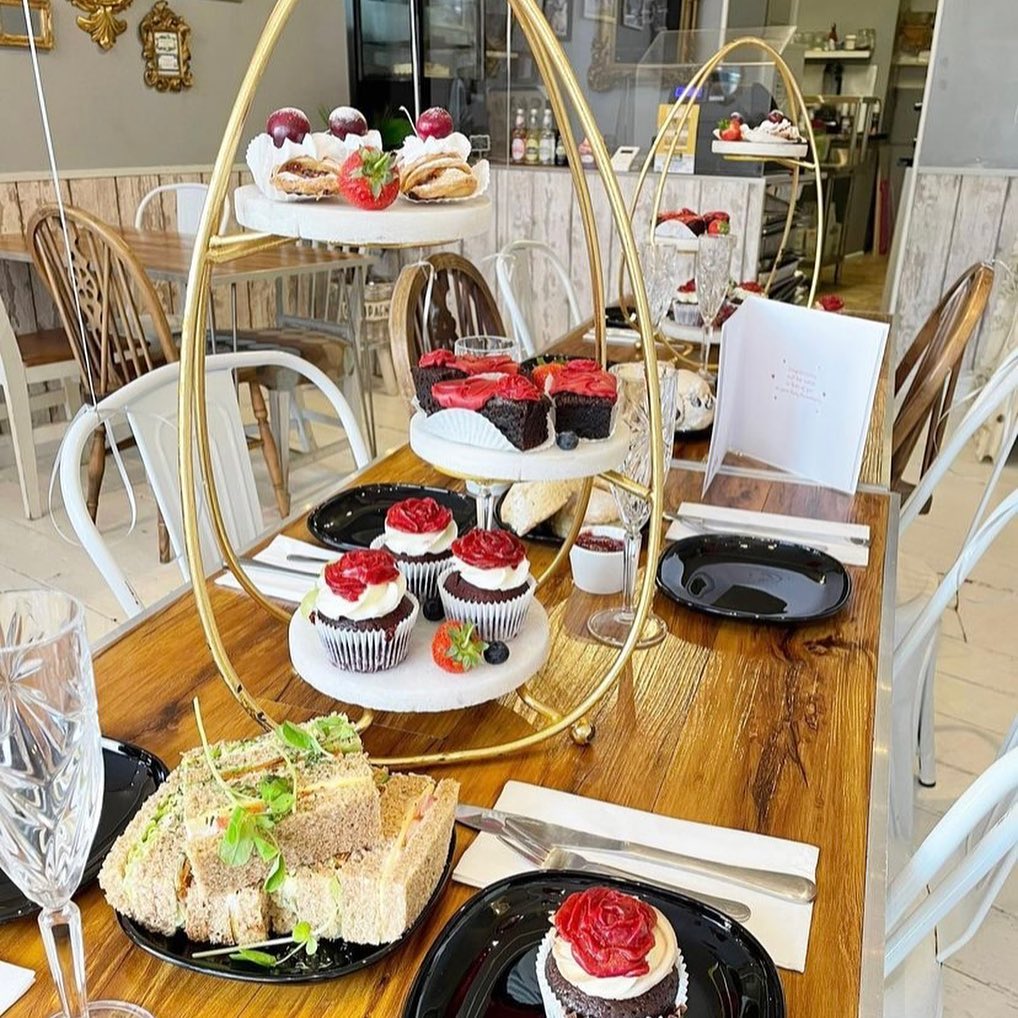 Enjoy a lovely selection of vegan fresh cakes, homebaked scone, finger sandwiches, cream, jam and as much tea as you like.
From £15.90. Must be booked at least 48h in advance. Takeaway Afternoon Teaboxes are available
Castle West Lodge, Bute Park & Arboretum, Castle St, Cardiff CF10 1BJ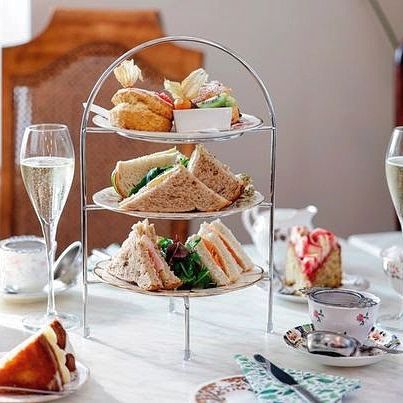 Pettigrew Tea Rooms is located at the main entrance to Bute Park in the heart of Cardiff City centre.
This proudly independent restaurant is open daily for breakfast, lunch, Afternoon Tea and dinner events throughout the year. Get in contact in advance for their vegan menu.
Visit the website for further details
Fleckney, Leicester LE8 8TW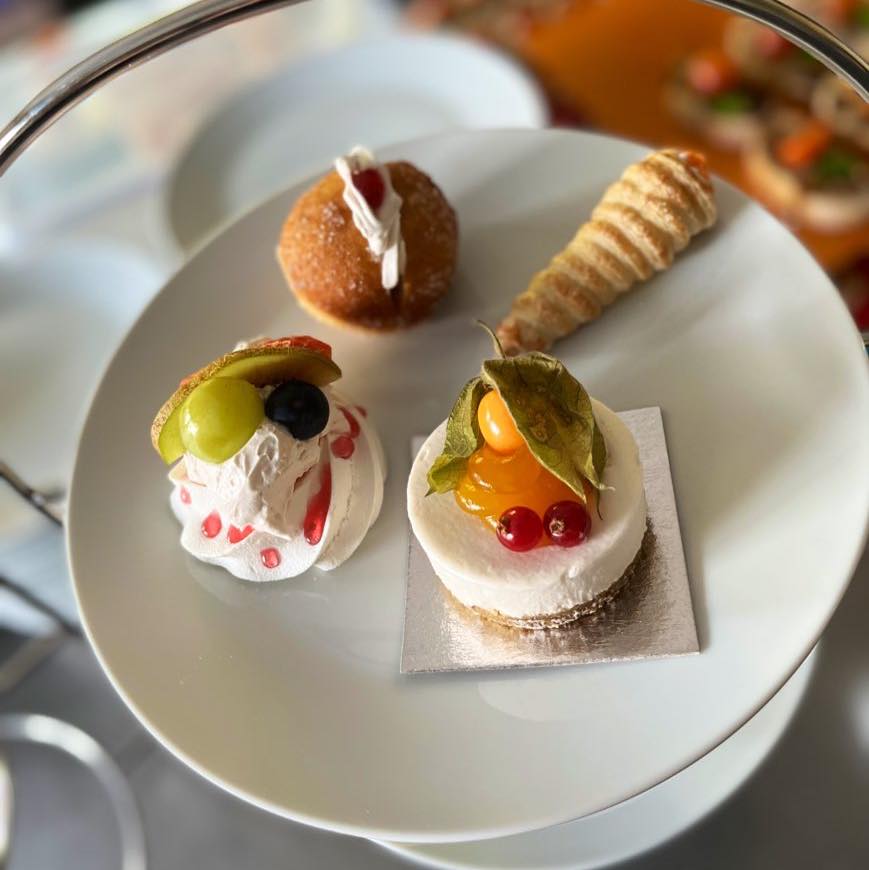 Following a delicious Amuse-Bouche an assortment of freshly prepared finger sandwiches will be served.
They have freshly baked plain and fruit scones with vegan 'cream' and preserves and a selection of incredible miniature cakes and pastries.
£30 per person. Visit the website for further details
The Midland Hotel, Peter St, Manchester M60 2DS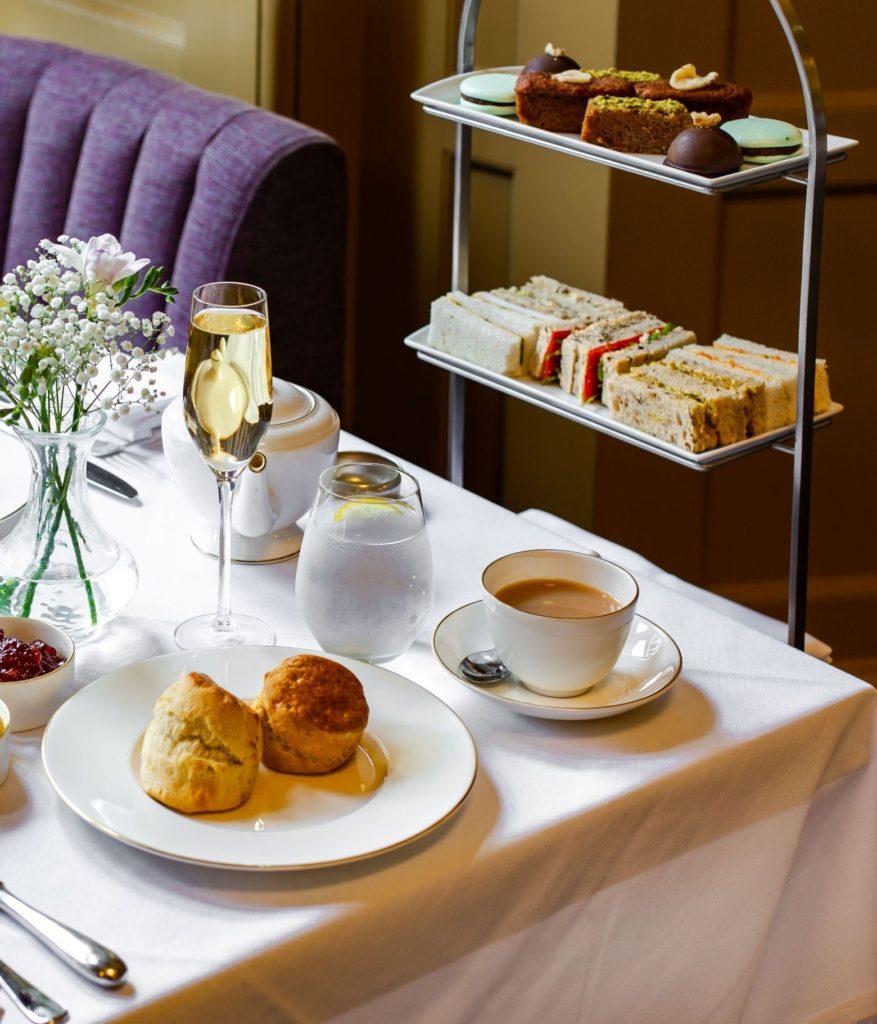 As Manchester's only setting specifically designed for, and dedicated to, afternoon tea, The Tea Room at The Midland is truly one of a kind.
Their vegan afternoon tea includes sandwiches such as Coronation tempeh, scones with soy cream, olive oil and pistachio cake and chocolate and apple macarons.
From £28 per person. Visit the website for further details
103 Mount Pleasant, Liverpool L3 5TB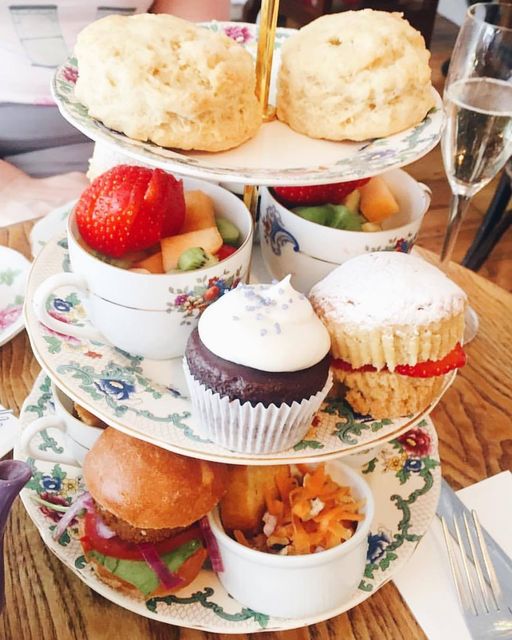 Cuthbert's offer a range of vegan sandwiches and canapes including a Teriyaki sesame jack fruit and pickled sub, fresh scones, and a variety of cakes.
There is unlimited loose leaf tea, filter coffee, or a single bottle of soft drink.
£21.00 per person. Visit the website for further details
14 Riverside Rd, Tweedmouth, Berwick-upon-Tweed TD15 2HQ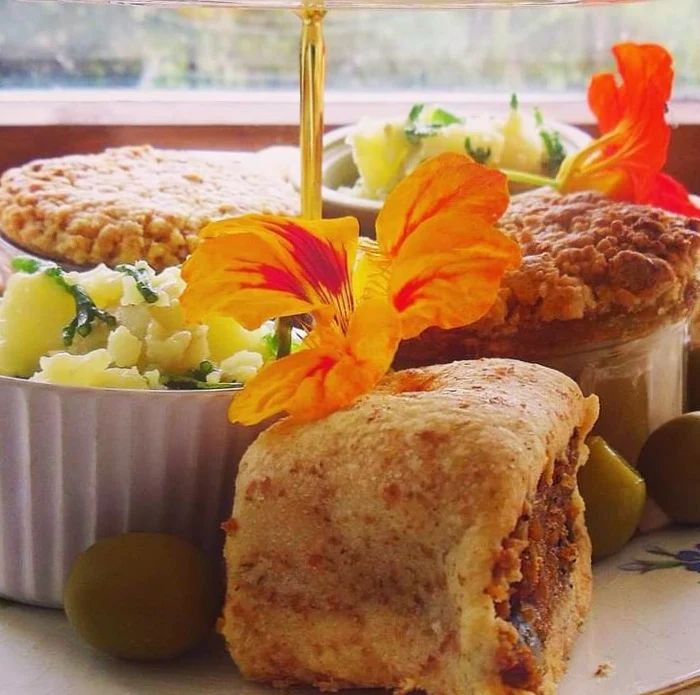 Whether you're omnivore, veggie, vegan, dairy intolerant or looking to reduce your cholesterol, you will find a delicious option at Loaf b&b.
Visit their website for further details
10 Harrington Rd, South Kensington, London SW7 3ER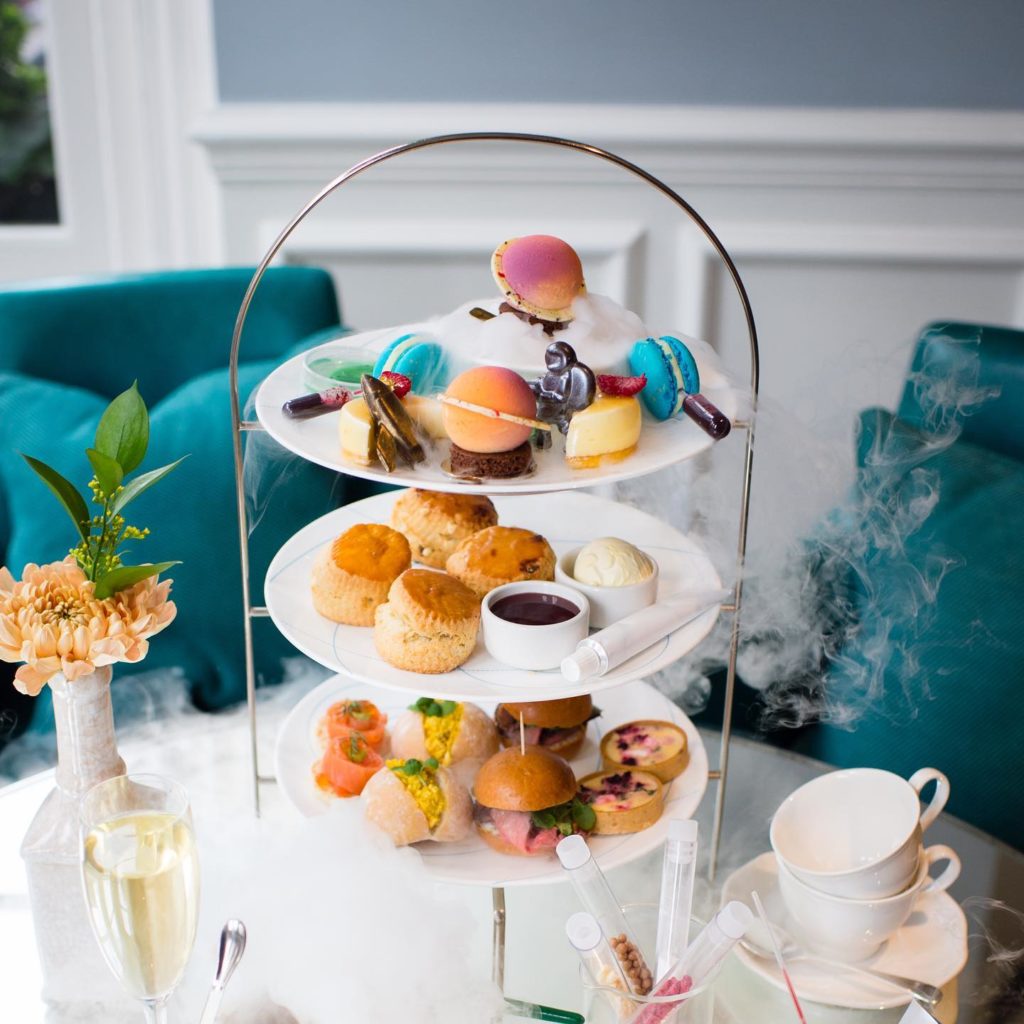 Vegan afternoon tea the Ampersand includes a leek and mushroom tart; Vegan hot dog and watercress bun; homemade cranberry & plain scones served with vegetable butter and homemade strawberry preserve.
The sweets include fruit gel squeeze tube; cherry and apricot macaron; dark chocolate spaceman and mixed tropical fruits & kiwi jelly in a petri dish plus frozen red berry and blood orange planet mousse.
From £44.50 per person. Served Monday to Saturday 12.30 – 9.00pm, Sunday 12.30 – 7.00pm
152-154, Bethnal Green Rd, London E2 6DG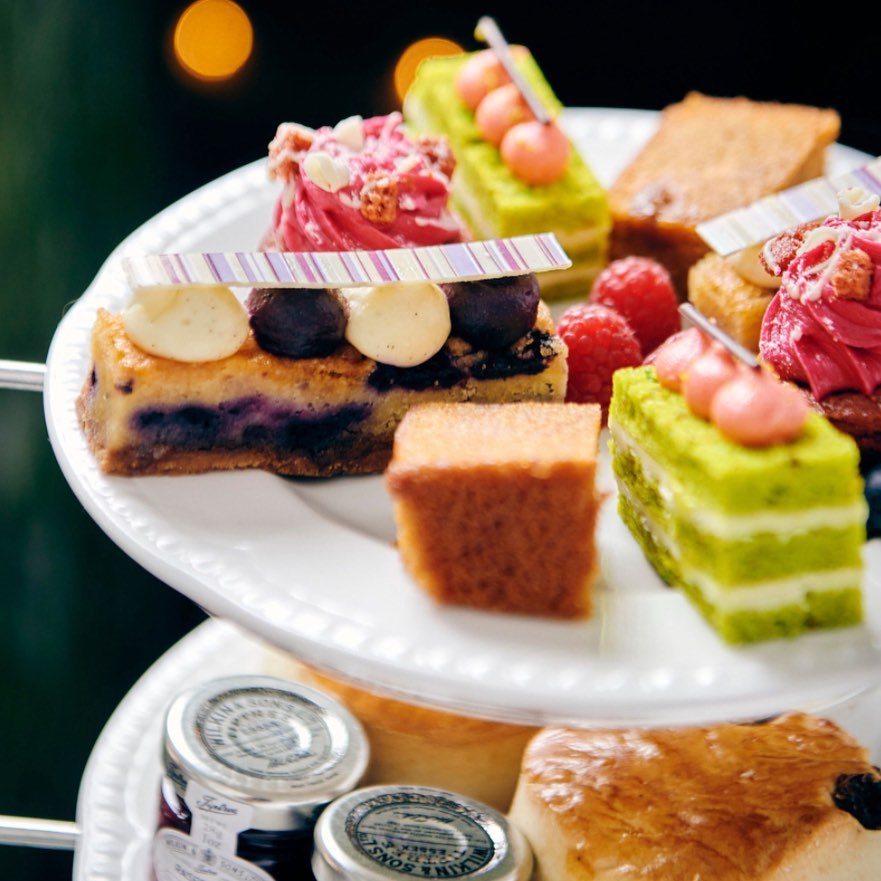 Lady Dinah's Cat Emporium is a cat café like no other! Escape the worries of everyday life in the basement forest surrounded by quiet, contented cats.
A staple at Lady Dinah's are the vegan scones with dairy free spread and jam.
Choose between raisin and plain scones. Visit the website for further details
1 Ham Yard, London W1D 7DT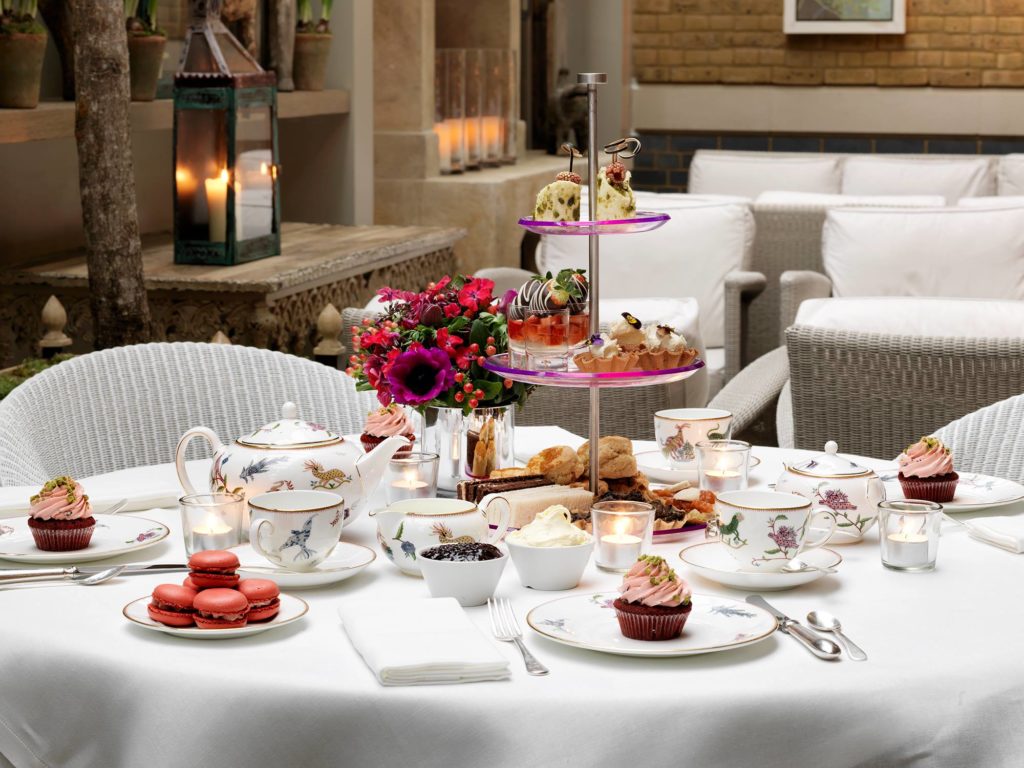 Ham Yard Hotel has pushed forward with its Afternoon Tea offering by including alternative menus including healthy, reduced sugar, gluten free and vegan options.
The chefs are continually producing new ideas for extraordinary cakes, macarons, desserts, scones and home-made jams.
From £30 per person. Served daily from 12 noon – 4.00pm.
39 Buckingham Palace Rd, London SW1W 0PS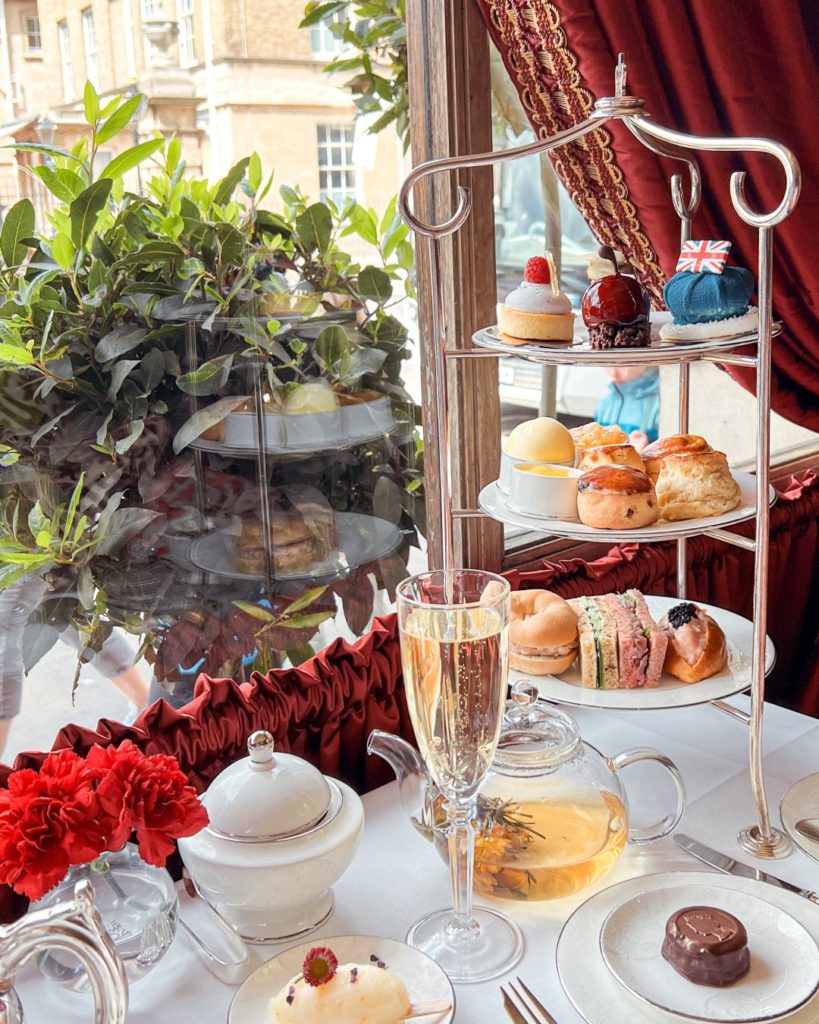 With a reputation as one of the best in London, the Rubens at the Palace also cater for a range of dietary restrictions and offer vegetarian, vegan, and gluten-free afternoon teas.
When booking online, please note dietary requirements in the 'special requests' section. Served Monday – Friday & Sunday: 12 noon – 5.00pm; Saturdays:12 noon – 6.00pm
66 Knightsbridge, London SW1X 7LA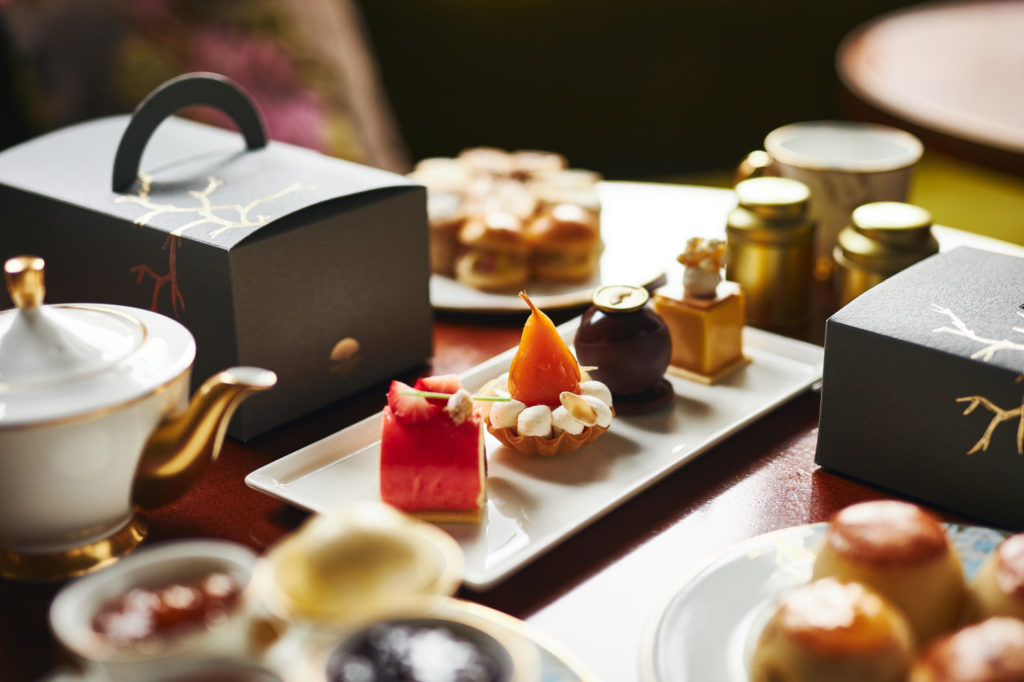 To complement your choice of selected teas, The Rosebery serve a range of perfectly matched delicacies created by pastry chefs. Wine, Sake and Beer pairings are also available to create the ultimate experience.
Set against a stylish, contemporary backdrop, a vegan Afternoon Tea in The Rosebery at Mandarin Oriental Hyde Park is a truly memorable occasion.
Visit the website for further details
One Hamilton Place, Park Ln, London W1J 7QY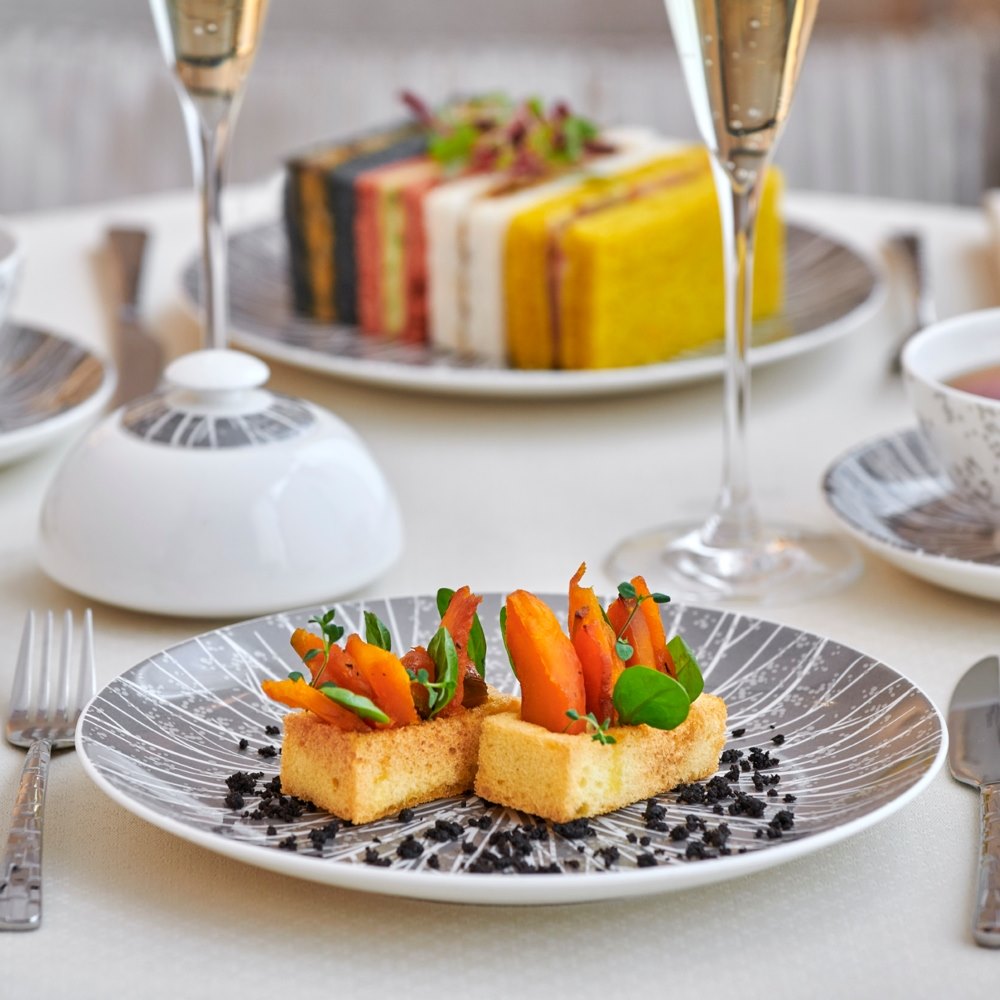 Standing proudly on the former site of 145 Piccadilly; Her Majesty the Queen's former childhood home.
The Wellington Lounge pays respect to its heritage by offering traditional Afternoon Tea with a modern twist for an experience fit for royalty. Ask in advance about their vegan options.
Visit the website for further details
38 Upper St James's St, Kemptown, Brighton BN2 1JN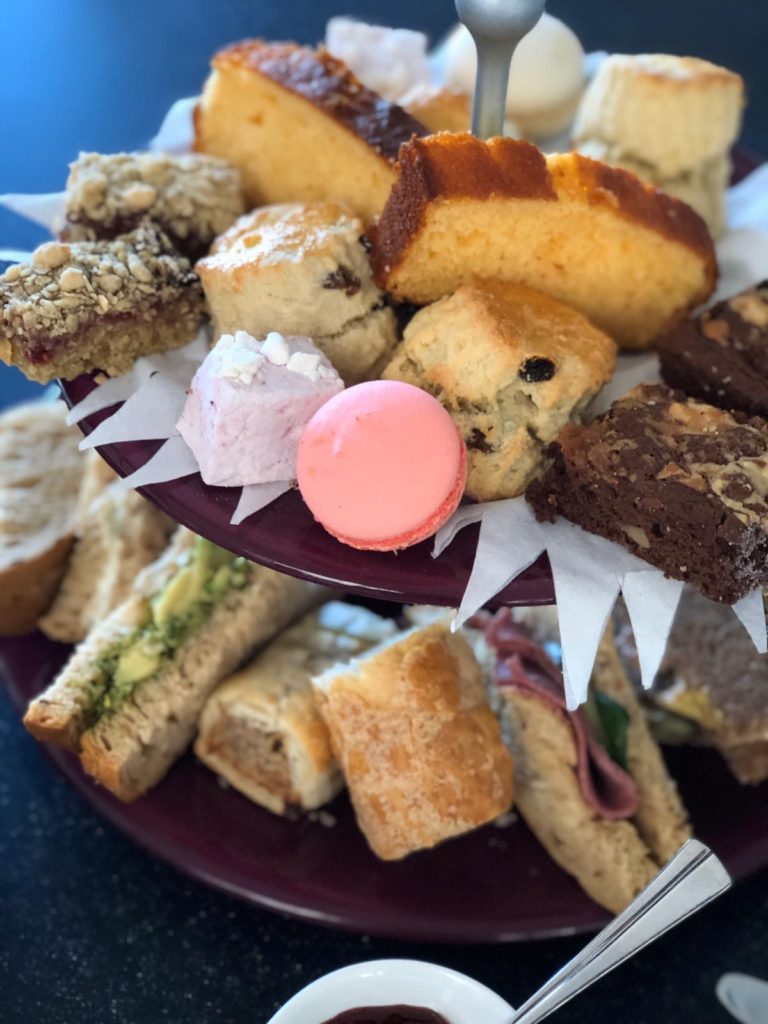 Metrodeco in Brighton cater for most dietary requirements including vegetarian, vegan and gluten free.
You must state when booking with us if anyone on your table is vegetarian, vegan or gluten intolerant.
The vegan afternoon tea includes a smashed avocado, radish and olive tapenade open sandwich, vegetable quiche, vegan scones, apple tart and turkish delight.
From £24 per person. Visit the website for further details
71 East St, Brighton BN1 1HQ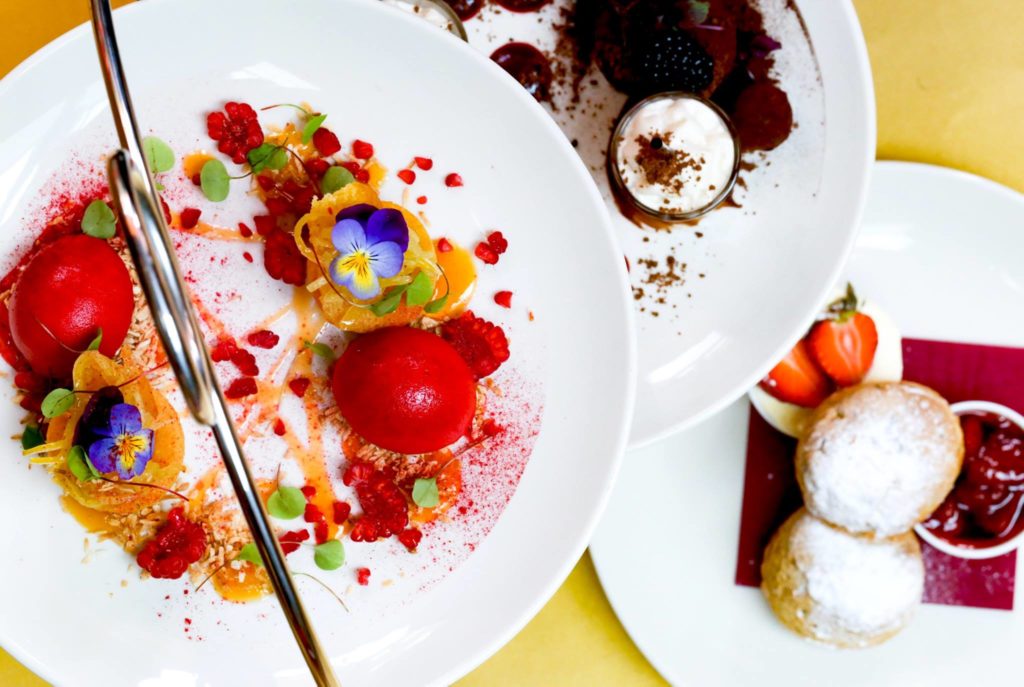 At Terre à Terre a savoury plate is served first, followed by three tiers of sweet delights with a choice of tea or coffee.
There are steamed rice bao buns, kimchi Chinese salad, polenta plumps; tea soaked scones; polenta cake and clementine sorbet among many other delights.
From £26 per person. Visit the website for further details
Princes St, Edinburgh EH1 2AB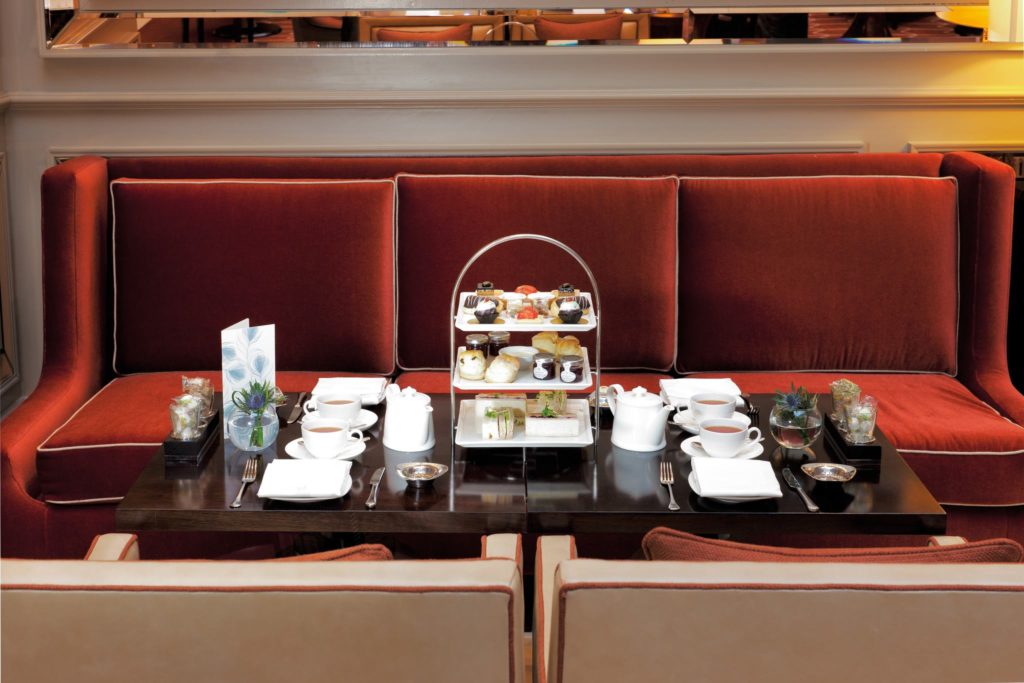 Located in the heart of the hotel, the stylish sophistication of the new Peacock Alley will re-connect to all the glamour and traditions of the original Waldorf & Astoria Hotels in New York.
The classic place to be, from morning to night. A comfortable lounge for residents enjoy a vegan afternoon tea.
Visit the website for further details
Unit 8, 1103 Argyle St, Finnieston, Glasgow G3 8ND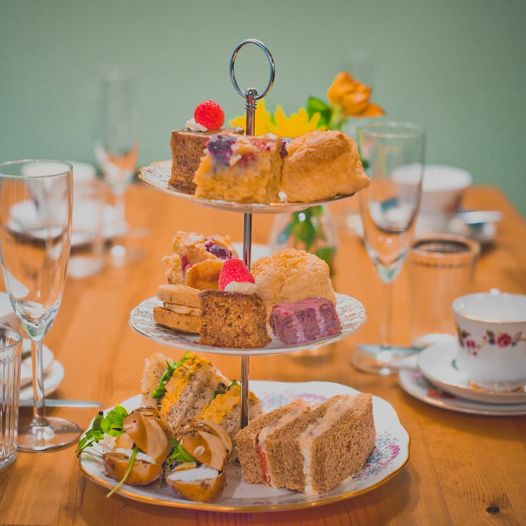 Enjoy a delicious Afternoon Tea with over 30 teas to choose from and all of the cakes are made by the staff at the Tearoom. They cater for Gluten free and Vegan diets.
£15 per person. Served Monday to Friday 12pm – 3.30pm, Saturday to Sunday 12pm – 4.30pm Afternoon Tea is available made without gluten or vegan.
Please give at least 24hrs notice.
Looking for something different, check out these other Themed Afternoon Teas