Considering an Afternoon Tea in Oxford but unsure which establishments offer afternoon tea and which are the best places to go.
We have compiled a list of the best afternoon tea Oxford can provide, so if you are looking for the perfect afternoon tea with friends, a romantic valentines afternoon tea, a mothers day afternoon tea treat for your mum, or just a special treat for yourself, check out:
Best Afternoon Teas Oxford Has To Offer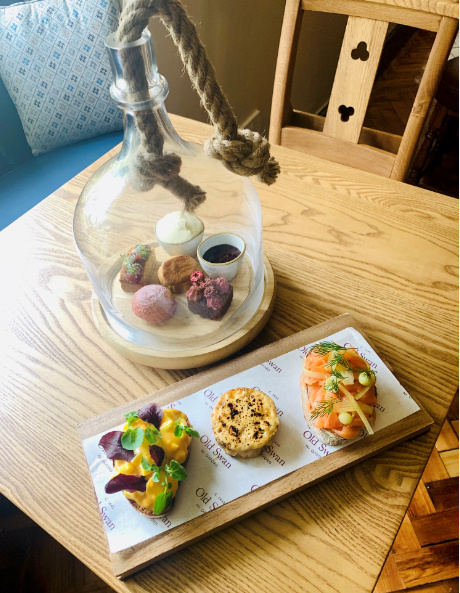 Minster Lovell, Oxfordshire, OX29 0RN
This 15th-century quintessentially English inn blends the rural charm of its historic setting with contemporary design, luxurious comfort and delicious menus
Enjoy warm scones with seasonal preserves, clotted cream, assorted homemade cakes and pastries, and a selection of delicious sandwiches. Served with your choice of teas or coffee.
Served Monday to Sunday 2.00pm – 5.30pm.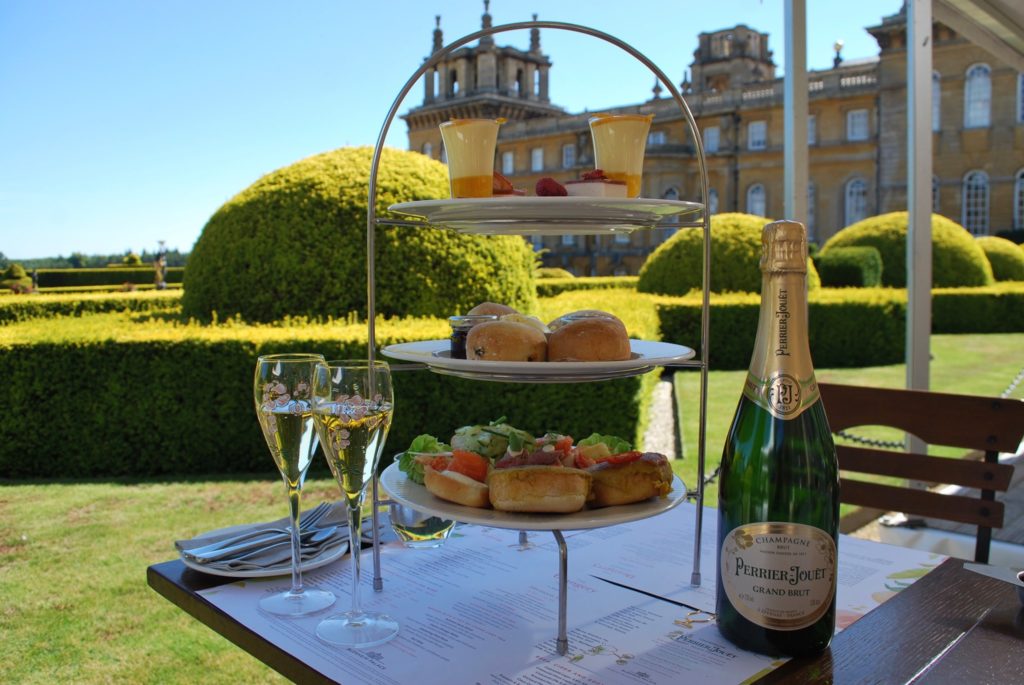 Blenheim Palace, Woodstock OX20 1PP
The palace is notable as the birthplace and ancestral home of Sir Winston Churchill.
It is said that Anna Russell, 7th Duchess of Bedford and friend of Queen Victoria, invented the ritual in 1840 to keep at bay that "sinking feeling" between lunch and a late evening meal.
Unlike Afternoon Tea, high tea wasn't seen as a luxury, but as an early evening meal eaten to regain one's strength. Enjoy a classic afternoon tea in beautiful surroundings.
Afternoon tea served from 12 noon – 1.45.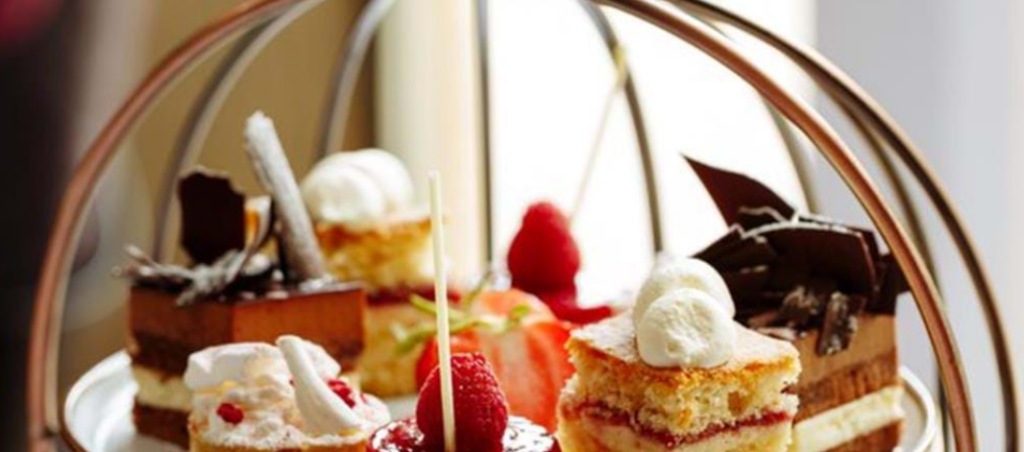 Milton Common, Thame OX9 2JW
Relax and take part in a delicious treat at the Hilton Doubletree they strive to bring you the best quality Afternoon Tea, prepared with care and passion from dedicated chefs.
Dainty finger sandwiches, moreish scones, delicate cakes and vibrant tarts – all served with a good cup of tea. (Vegan Afternoon Tea menu available)
See website for opening times.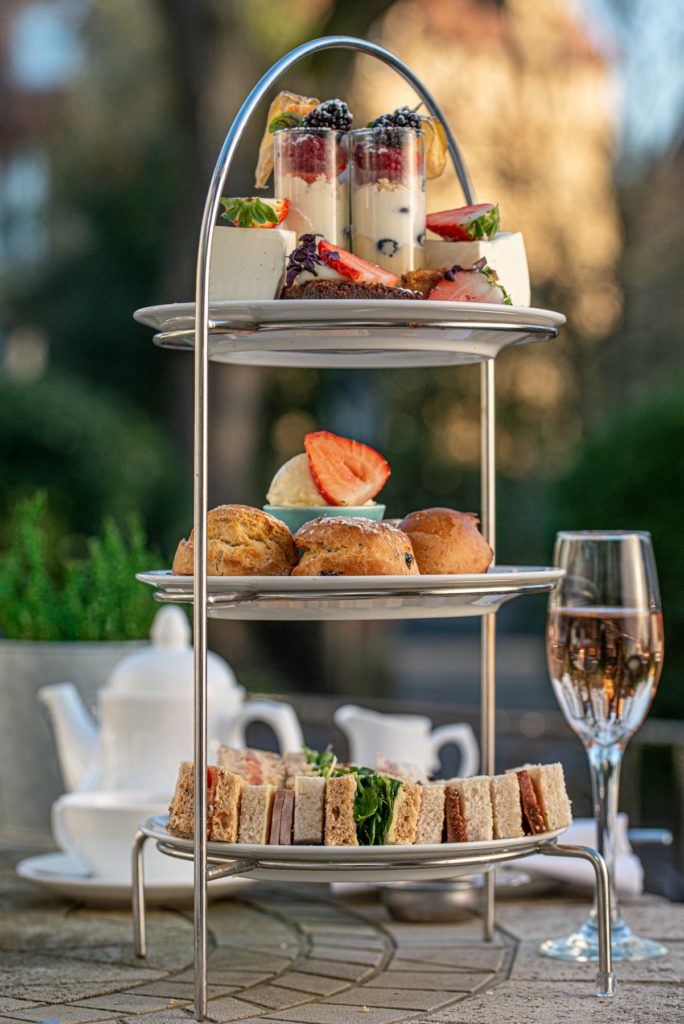 66A Banbury Rd, Park Town, Oxford OX2 6JP
Full of English style and charm, The Drawing Room and Bar are the perfect setting for a relaxed afternoon tea. Enjoy a fresh cuppa, with delicious homemade scones with clotted cream, finger sandwiches and sweets.
Available Monday to Sunday 12 noon – 6pm.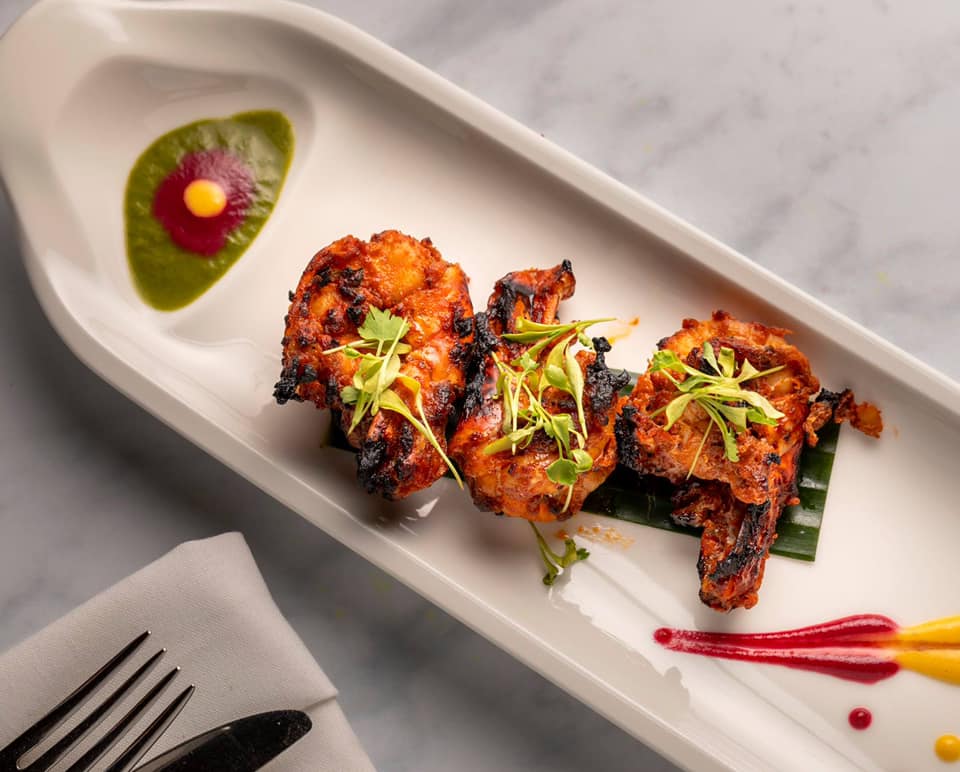 25 Thameside, Henley-on-Thames RG9 2LJ
An Indian – inspired twist on this popular classic. Served with all of your favourite tea time treats, spiced up to produce a creative, exciting and truly delicious menu.
By combining the flavours of Asia with the culture of 'high-tea' the chefs have designed a showcase of signature dishes especially for the occasion.
Available daily from 12 noon to 3pm.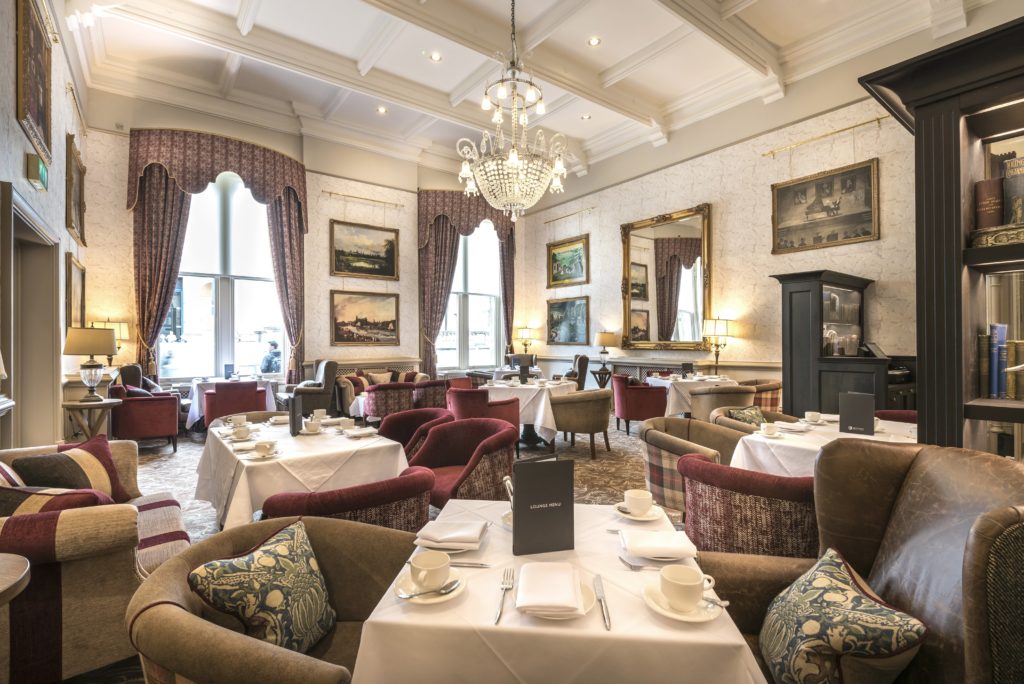 Beaumont St, Oxford OX1 2LN
Afternoon tea in an actual drawing room; the Randolph Hotel is one of the classiest hotels in Oxford, a quintessentially English retreat in the heart of the city.
Snuggle into your armchair, order and get ready for a rather elegant afternoon tea. Enjoy all of the classics in a luxurious setting.
See website for prices and opening times.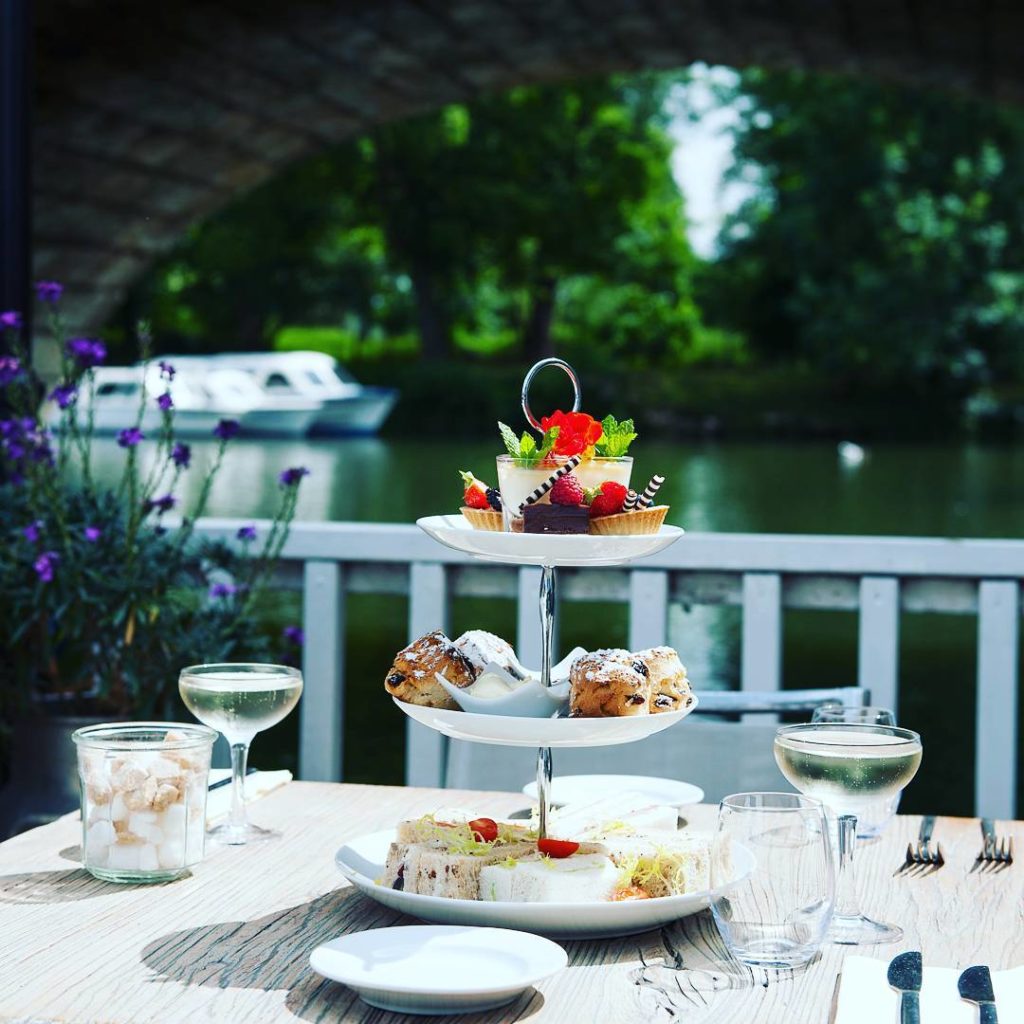 1 Folly Bridge, Oxford OX1 4JU
The Folly restaurant occupies a unique riverside position in the heart of Oxford, a stones throw from the Westgate centre but beside the beauty of the River Thames.
Afternoon tea comprises of homemade scones, a selection of finger sandwiches and cakes with tea or coffee.
See website for opening times.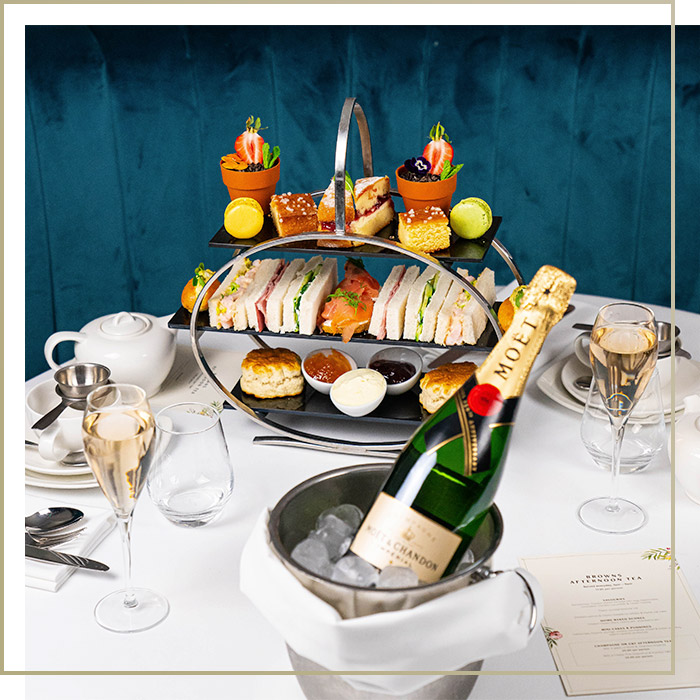 51-11 Woodstock Road, Oxford, OX2 6HA
Treat yourself to a delectable assortment of savouries, warm scones with seasonal jams, and irresistible mini cakes and puddings.
Enjoy with hand-blended, Fairtrade teas, a perfectly chilled glass of Moët and Chandon Impérial, or a boutique British G&T.
Served daily from 2-6.00pm; Saturdays 3-5.00pm.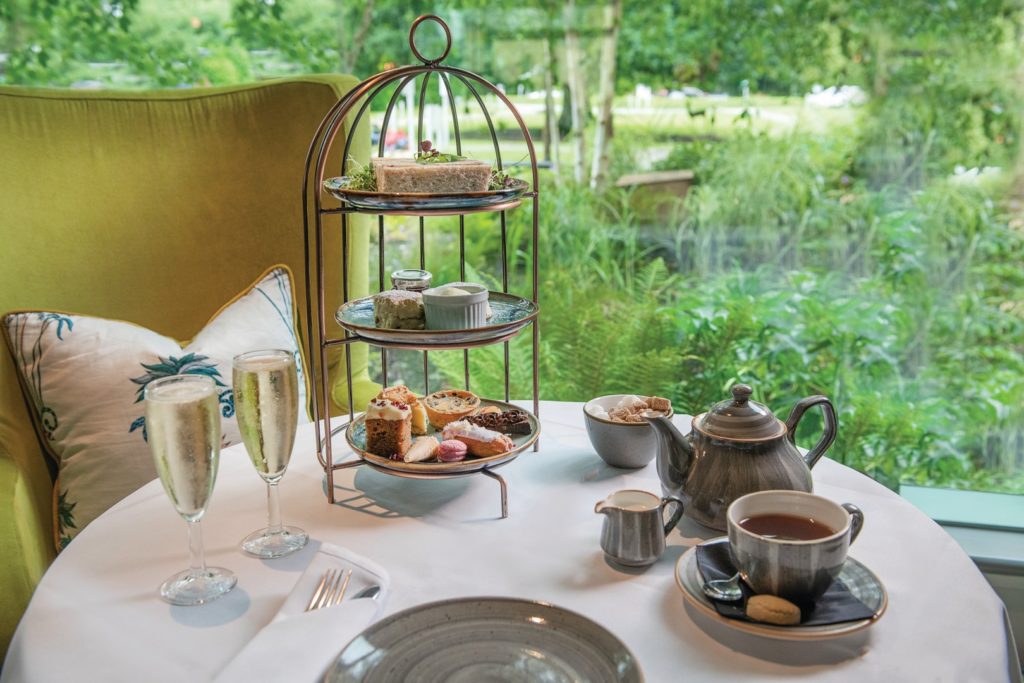 Henley Road, Sandford-on-Thames, Oxford OX4 4GX
Enjoy Afternoon Tea overlooking the river Thames during the summer months or in The River Room when it's chilly outside.
With crafted dishes, inspired seasonal ingredients, including produce from the local butcher. De Vere Oxford Thames is a real treat.
See website for prices.
Served daily from 2.30pm – 5.30pm.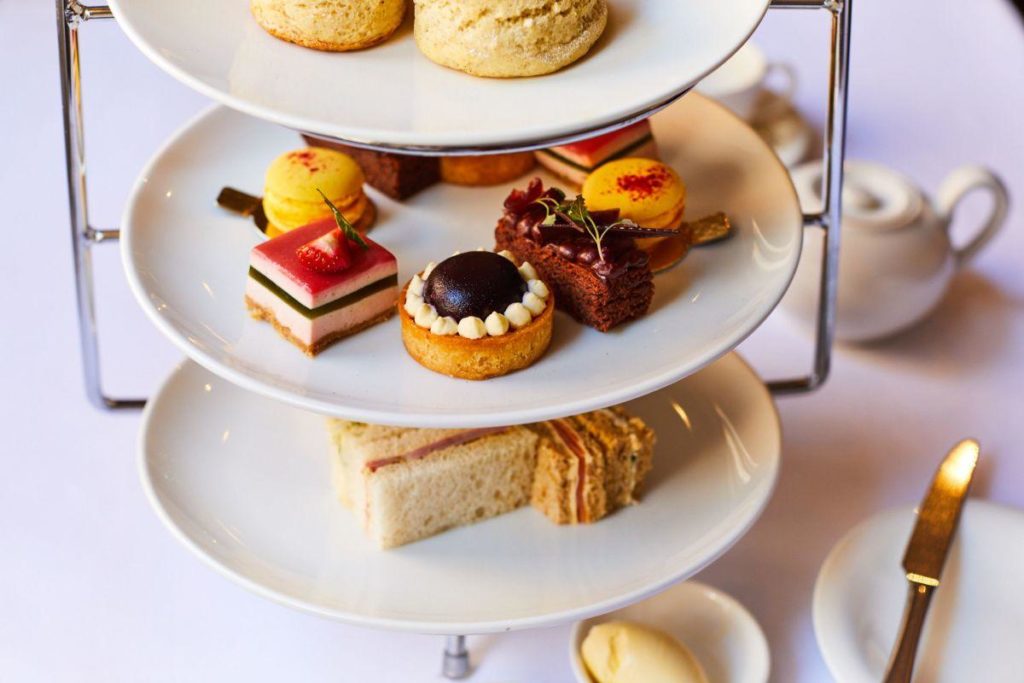 Minster Riding, Minster Lovell, Witney OX29 0RN
Indulge in freshly baked warm fruit and plain scones, assorted homemade cakes and pastries, strawberry and raspberry preserves, clotted cream and a selection of freshly cut sandwiches including a delicious Reuben.
Minster Mill has magical gardens which come alive in the summer months.
Served Wednesday to Sunday 12.30pm – 5.30pm.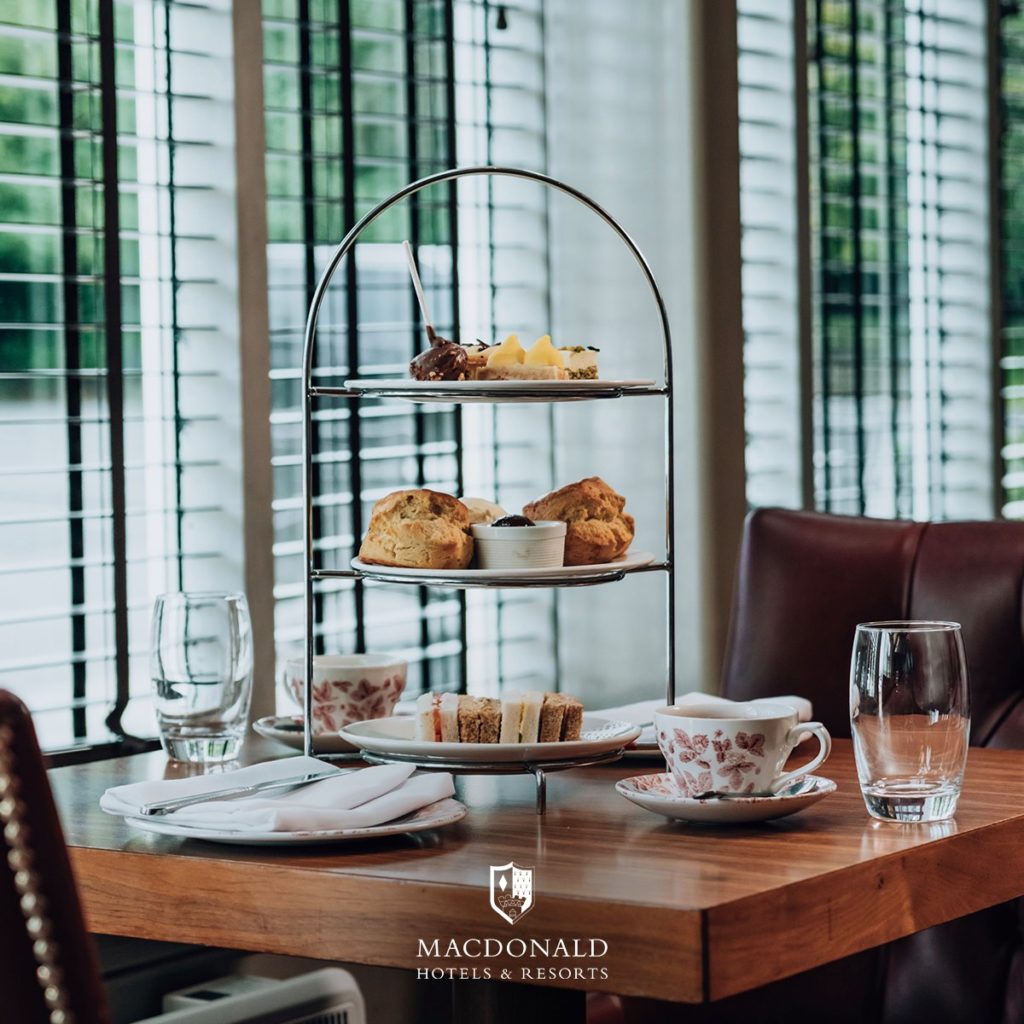 Park Street, Woodstock OX20 1SZ
Afternoon Tea is a quaint affair at the hotel, served on a three-tier stand laden with traditional treats such as elegant finger sandwiches, freshly baked scones with thick Devonshire clotted cream and an array of decadent pastries.
The best way to enjoy this enduring culinary tradition is with a classic tea – or if you fancy a treat, with a glass of Champagne.
See website for prices
Monday to Sunday 12noon-5.00pm.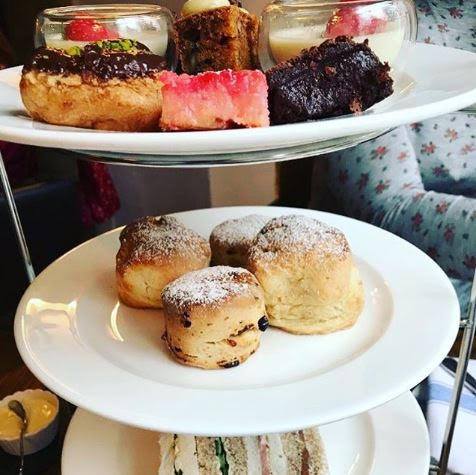 16-20 Market St, Woodstock, OX20 1SX
The Feathers has been included in a listing of the top three Oxfordshire places for afternoon tea, praised for their comfortable, relaxed, good service and fabulous food. The 'house' tea is Whittard of Chelsea.
Served Monday to Saturday from 3pm until 5pm in the Restaurant, Bar, and Terrace.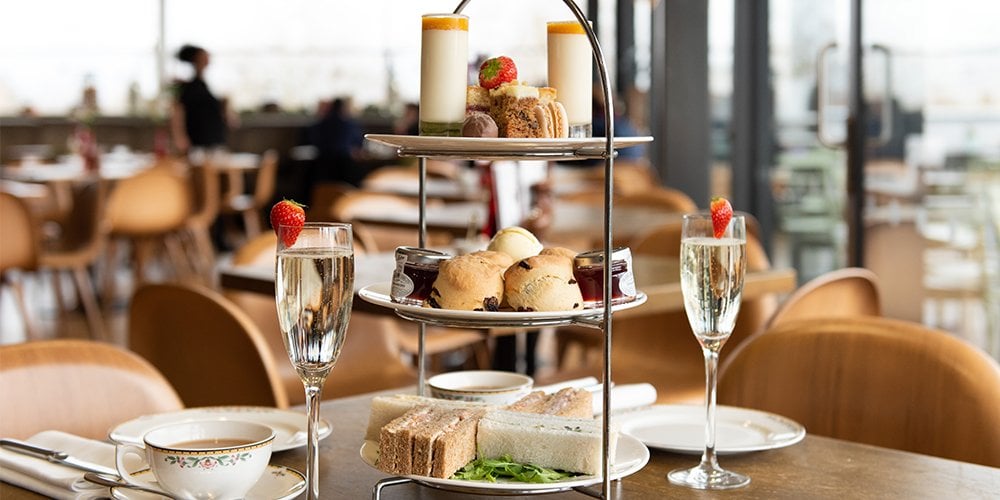 Beaumont St, Oxford OX1 2PH
The afternoon tea menu at the Ashmolean Museum has been created with locally sourced produce and includes speciality teas, fresh artisan bakery breads, homemade cakes, petit fours and freshly baked scones.
Gluten-free, vegetarian, and vegan options, are also available.
Bookings include general admission to the Museum after your visit to the restaurant. See website for prices and opening times.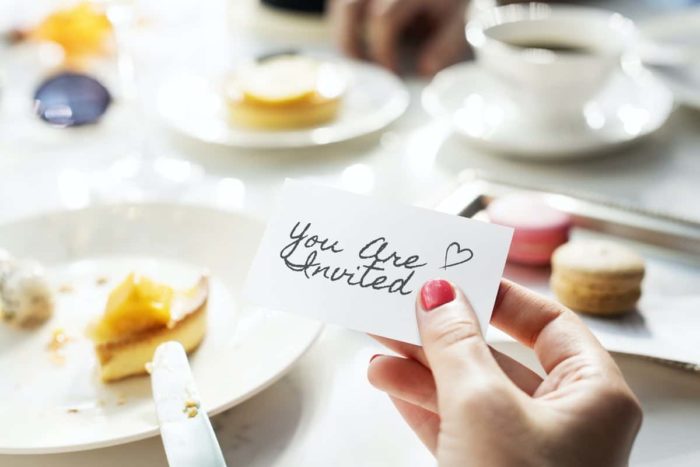 Abingdon Rd, Burcot OX14 3DP
Enjoy a scrumptious afternoon tea, with friends, family or even as a pre-wedding treat with the bridal party. All the firm favourites that make up a traditional afternoon tea await you.
Please give us 48 hours notice to book an Afternoon Tea. See website for further details.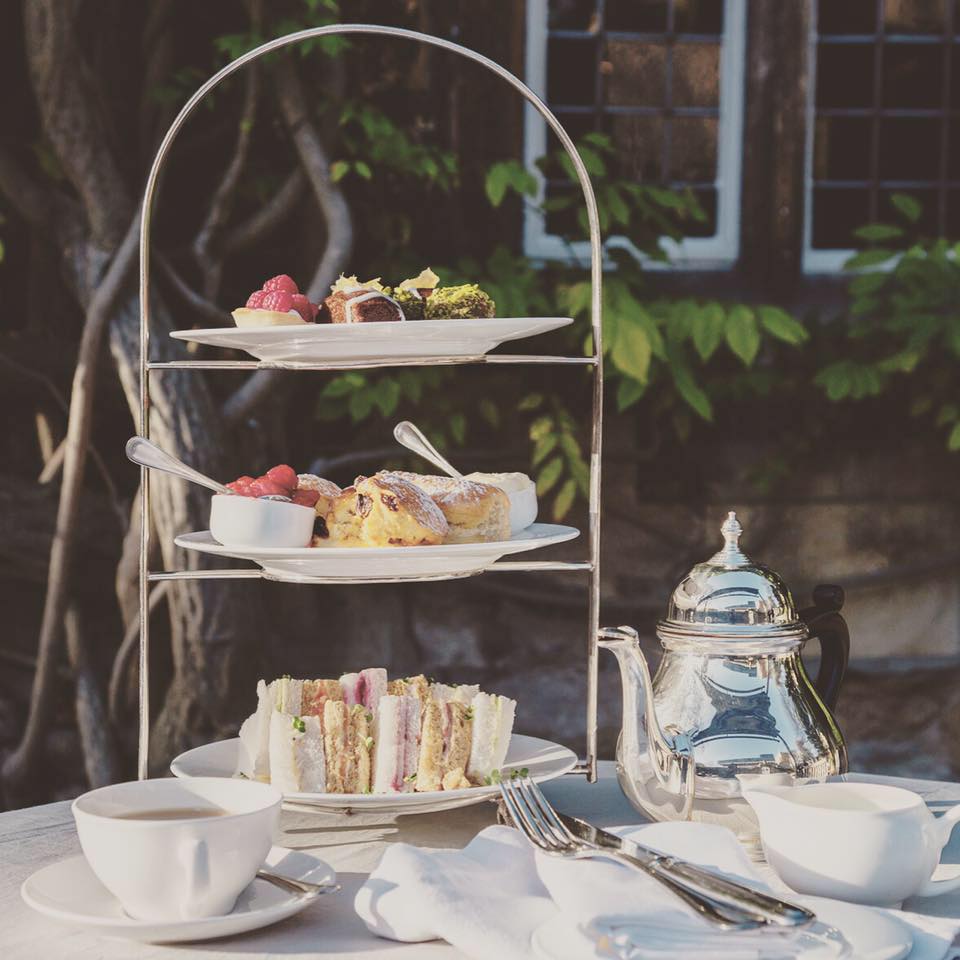 1-3 Banbury Road, Oxford, OX2 6NN
The Old Parsonage provides a traditional setting for afternoon tea. Enjoy homemade scones by a roaring log fire. There are freshly prepared sandwiches and cakes along with a nice cup of tea or champagne if you are celebrating.
See website for prices.
Monday-Saturday 2.30-4.3-pm; Sunday 3-6.00pm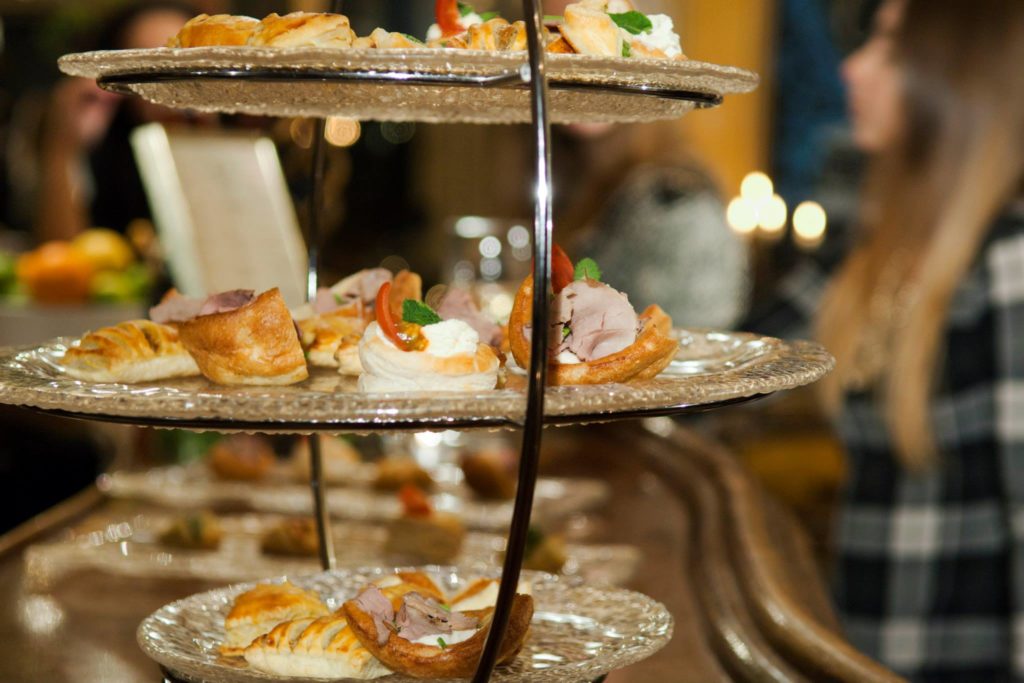 84 High St, Oxford OX1 4BG
The Grand Cafe has long established itself as one of the best places to go for afternoon tea in Oxford.
The decadent interior, reminiscent of continental coffee houses is the perfect setting. Enjoy delicious scones with clotted cream and jam, finger sandwiches and small cakes if you so wish.
Book 24 hours in advance.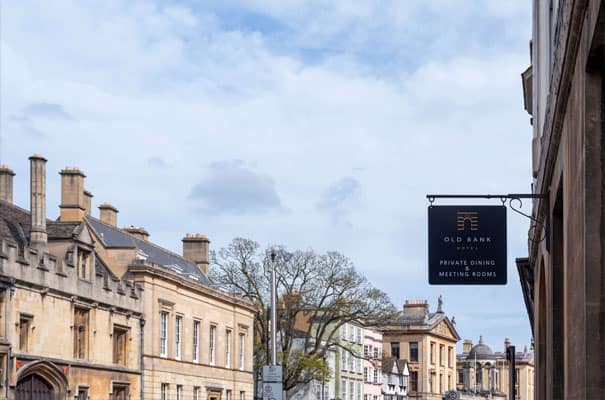 92-94 High Street, Oxford, OX1 4BJ
With large windows overlooking the magnificent colleges, the Old Bank is the perfect stop for afternoon tea. Enjoy a classic collection of sandwiches and scones with clotted cream and jam. In summer you can eat outside on the terrace.
Served daily 3-5.30pm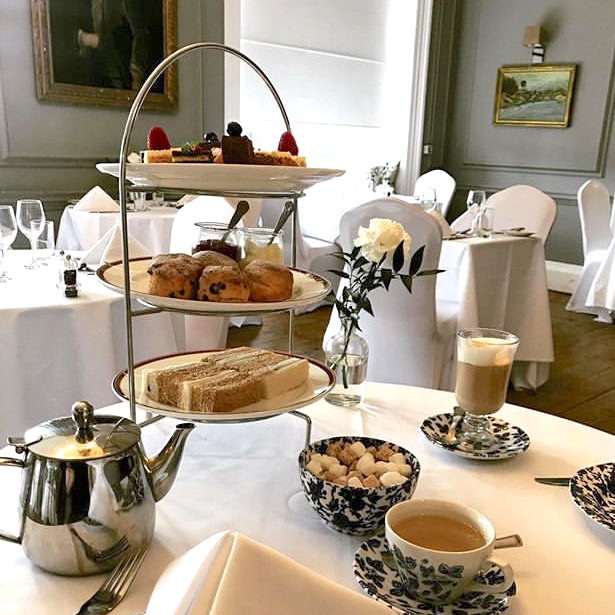 The Manor at Weston-on-the-Green, Oxfordshire, OX25 3QL
Afternoon Tea at The Manor is a favourite within Oxfordshire. A treat during all seasons, enjoy the elegantly prepared afternoon tea in style with views of the beautiful gardens.
Enjoy an exquisite selection of sandwiches, cakes and pastries accompanied by tea, coffee or even a glass of bubbles.
See website for opening times and prices.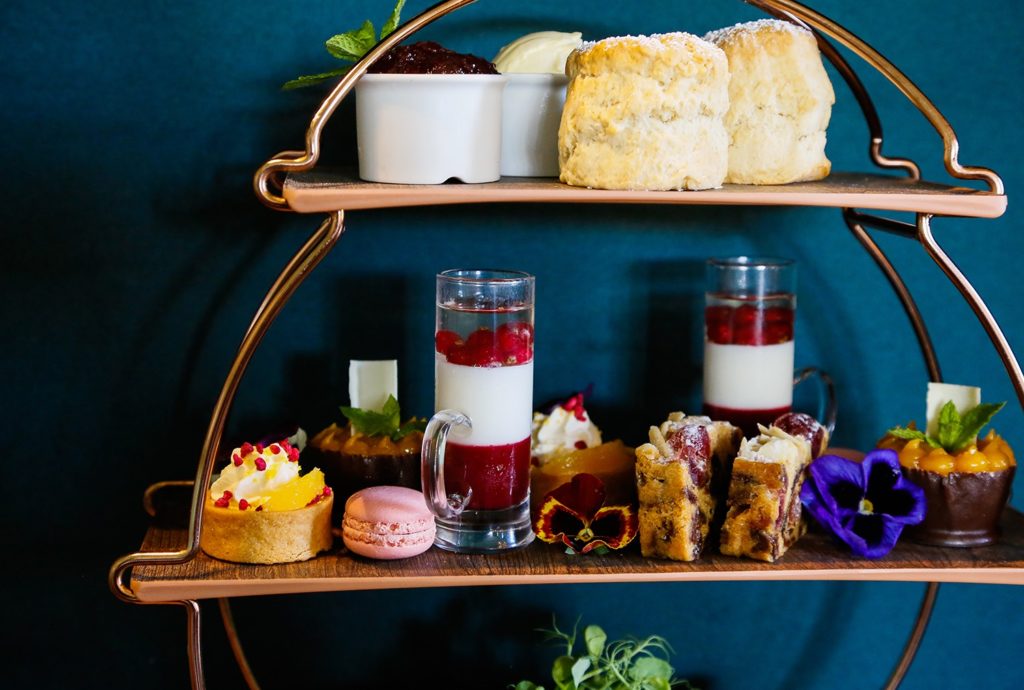 A4095, North Leigh, Witney OX29 6PN
For those times when you can only bear to eat your afternoon tea surrounded by 18th century splendour in 3000 acres of grounds visit Eynsham Hall, near Witney.
In the summer, their tea is served outside on the sunny Champagne terrace. Tiers of cakes, delicate sandwiches and delectable treats all served in the glorious surroundings of this grand country house. Booking is essential.
Served daily from 1.00pm until 5.00pm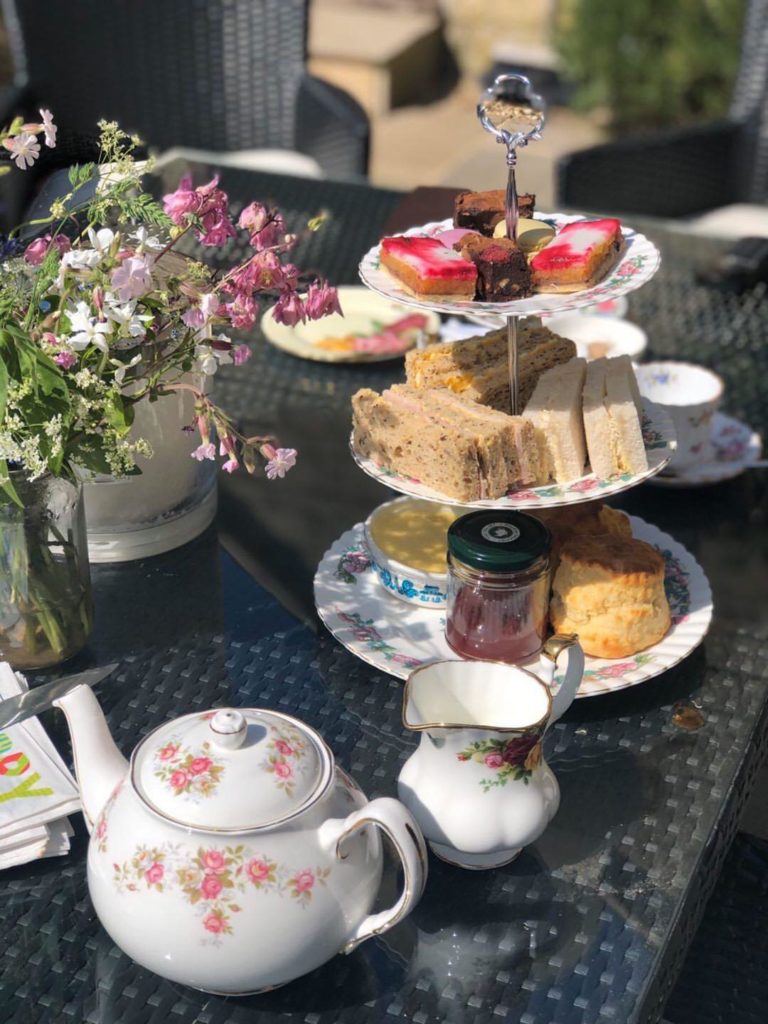 24 High Street, Chipping Norton, Oxon, OX7 5AD
At this traditional English tea room in the middle of Chipping Norton your scones come served on gorgeous mismatched vintage china and cakestands.
You can drop by for an impromptu cream tea or pre-book for the full Cotswolds Luxury High Tea. Includes finger sandwiches, scones, cakes and tea.
See website for opening times.
Do you have any other recommendations to add?
Check Out all of the Afternoon Tea Choices available throughout the UK.