Considering an Afternoon Tea in Nottingham but unsure which establishments offer afternoon tea and which are the best places to go.
We have compiled a list of the best afternoon tea Nottingham can provide, so if you are looking for the perfect afternoon tea with friends, a romantic valentines afternoon tea, a mothers day afternoon tea treat for your mum, or just a special treat for yourself, check out:
26 Afternoon Teas Nottingham Has To Offer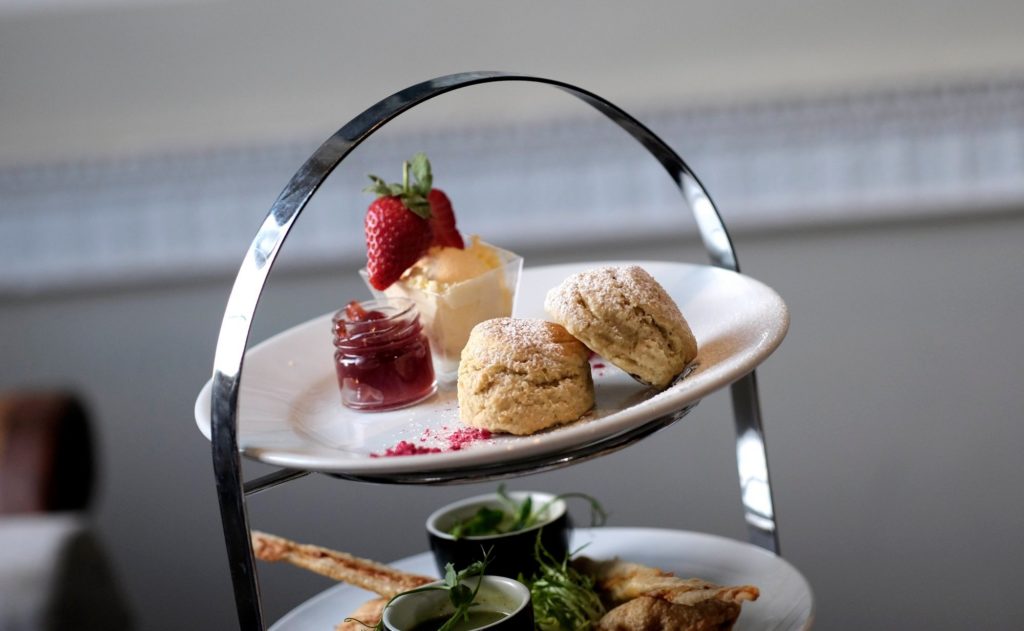 Racecourse Road, Nottingham, NG2 4BH

Once home to the famous poet, Lord Byron, Colwick Hall Hotel is the perfect setting for a delicious afternoon tea. Byron's Brasserie should get your mouth watering with a tower of dainty sandwiches, cakes and scones, served with a cup of tea.
There are several menus to choose from, which change regularly throughout the year and a grand afternoon tea menu where you can choose a glass of bubbly.
Click and collect afternoon tea is currently available.
See website for opening times

Priced from £18.95 per person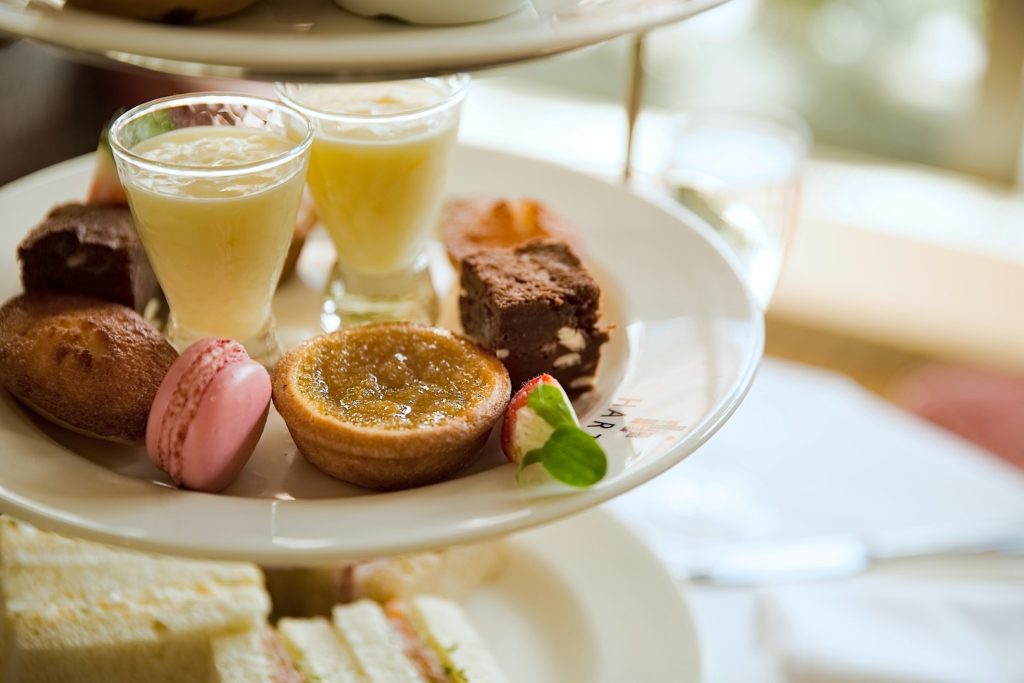 Standard Hill, Park Row, Nottingham, NG1 6GN
Hart's Nottingham is a contemporary hotel with an outstanding restaurant within it.
Finger sandwiches made with Hambleton Bakery bread are followed by light and fluffy scones served with jam and clotted cream, and an array of tempting home-made cakes. Guests can enjoy unlimited loose leaf tea throughout, and have the option to add a glass of Prosecco or Champagne.
Served Monday to Saturday 12 noon-4.00pm

From £21.95 per person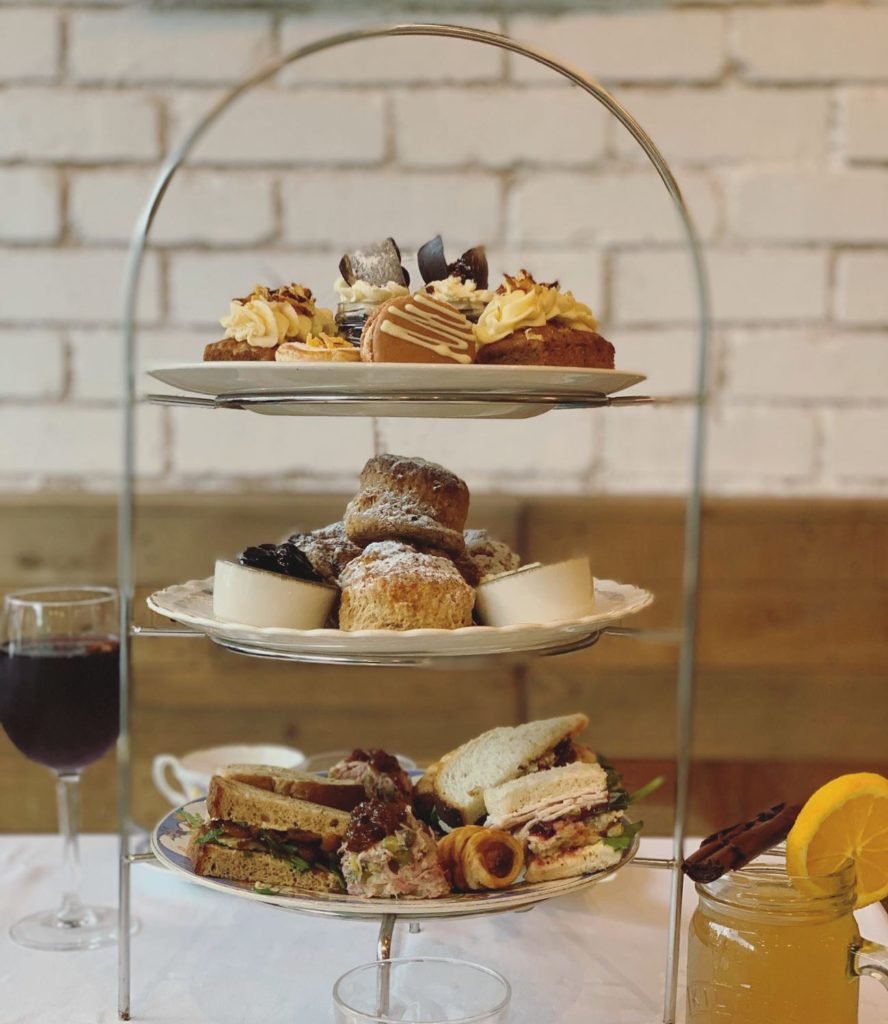 27-29 Trinity Square, Burton Street, Nottingham, NG1 4AF
Afternoon tea enthusiasts rave about The Pudding Pantry and it certainly lives up to its name when serving afternoon tea, which comprises of vanilla scones, expertly-crafted petit fours, savoury treats and a selection of fine loose leaf teas.
Separate vegetarian, vegan and gluten-free menus means those on special diets can still indulge.
They are currently offering takeaway collections during lockdown.

Please visit the website for further details
5 Bridlesmith Walk, NG1 2HB and 12 Tudor Square, West Bridgford, NG2 6BT
Light and bright as a white rabbit, there are two teahouses, one in Nottingham City Centre, and the other in West Bridgford. You'll find perfectly polished cakes on the marble-topped counter, making it the sort of place you pop in for a cuppa and stay for afternoon tea.
Served on dainty cake stands you'll enjoy sandwiches, freshly-baked scones, miniature cakes and plenty of fresh fruit. White Rabbit Teahouse only accepts cash.
Please see website for opening times.

From £16. 50 per person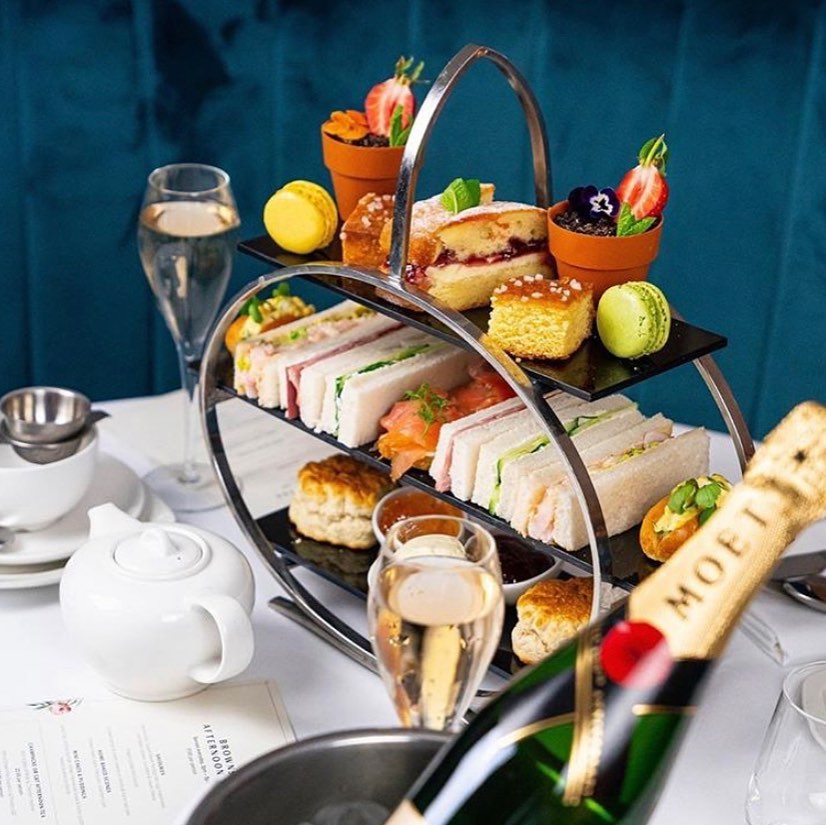 20 Park Row, Nottingham, NG1 6GR
If you prefer to take afternoon tea in chic surroundings, head to the Nottingham branch of Browns. You can tuck into three tiers of treats, including savouries such as a prawn cocktail brioche roll, and smoked salmon and cream cheese. There is also a delightful selection of sweet treats.
Served daily 2.30-5.00pm

From £16.95 per person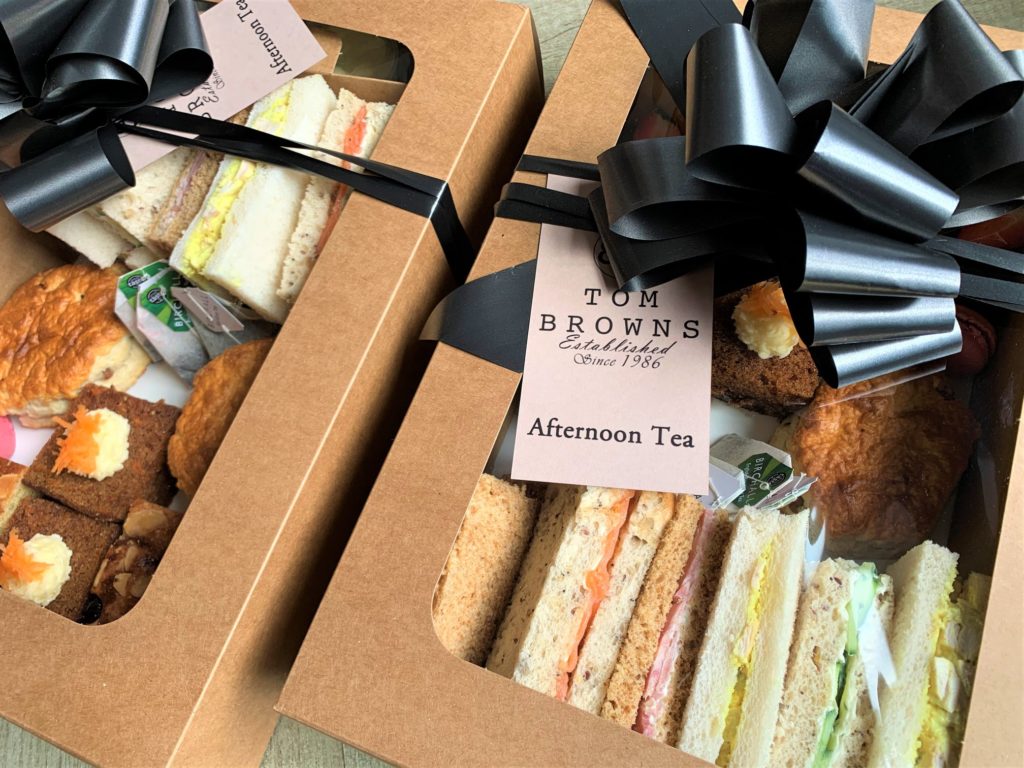 Tom Browns Brasserie, Trentside, Gunthorpe, Nottingham, NG14 7FB
The quirky afternoon tea is served on a wooden picnic bench.
Sandwiches come with coronation chicken, ham and wholegrain mustard, roasted pepper hummus and halloumi focaccia and salmon and cream cheese blinis with salmon caviar.
The sweet selection includes macarons, delicate choux swans and lemon and elderflower Victoria sponge.
Priced from £20 per person
It is served Monday to Saturday from 12 noon to 3.30pm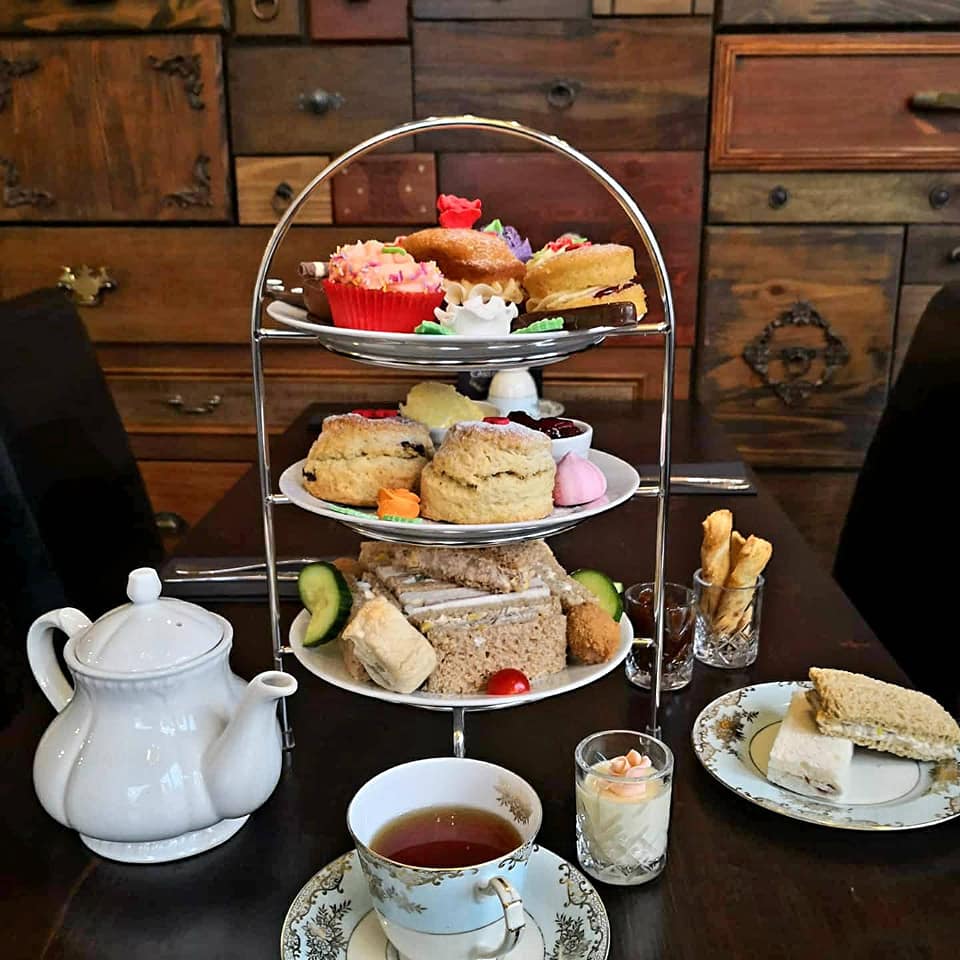 49 Upper Parliament Street, Nottingham, NG1 2AG
Enjoy afternoon tea in great ambience at Josephine's with elegant décor and an eclectic range of music taking in the 1920's to 50's along with easy listening dinner Jazz. There is plenty of traditional food on offer and you can even book special teas for Valentine's Day and Mother's Day.
Please visit the website for more details

From £25.95 per person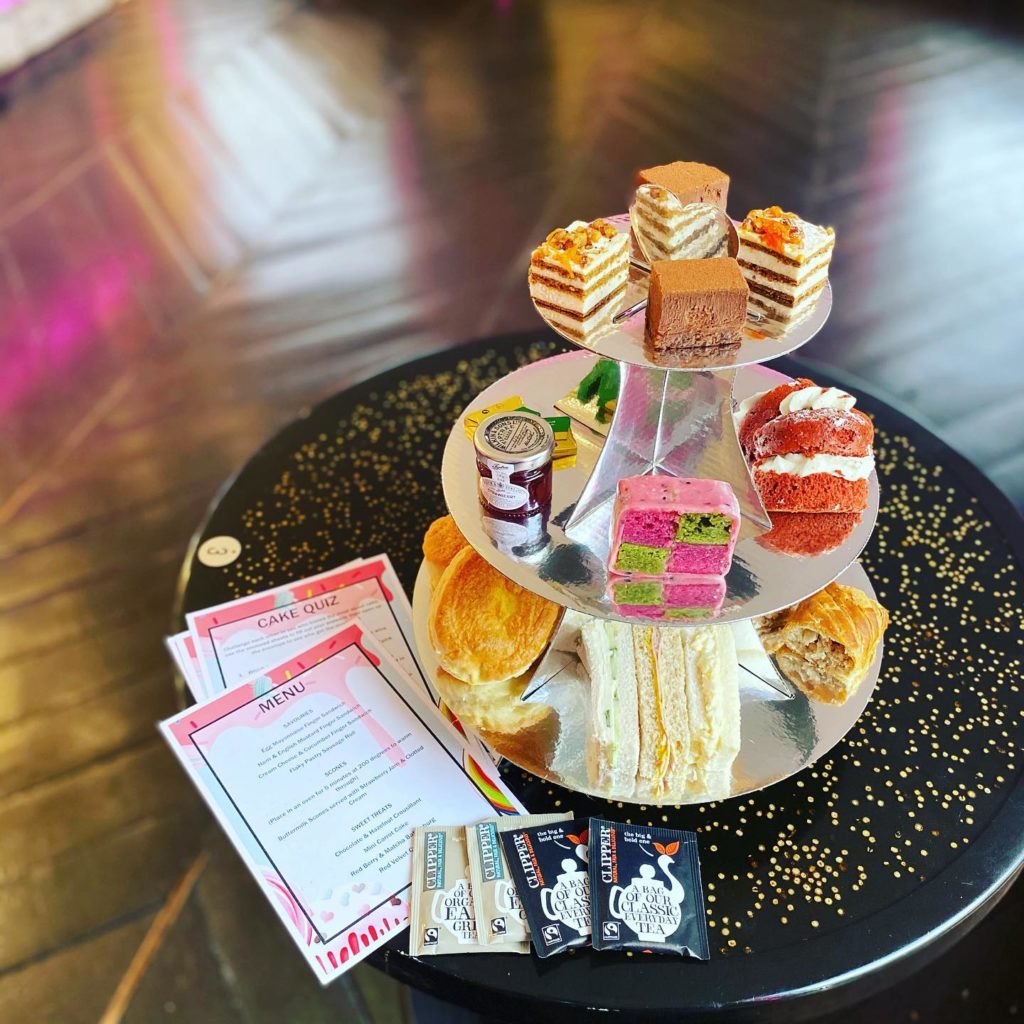 29-31 High Pavement, Nottingham, NG1 1EH
The Saint Bar within the chic Lace Market Hotel is an elegant space with parquet flooring, velvet seats and a statement stone bar.
Savouries range from traditional brie and plum chutney finger sandwiches to a pimento pepper and hummus ciabatta, with sweet treats such as red berry and matcha battenburg.

Priced from £19 per person
Visit the website for opening times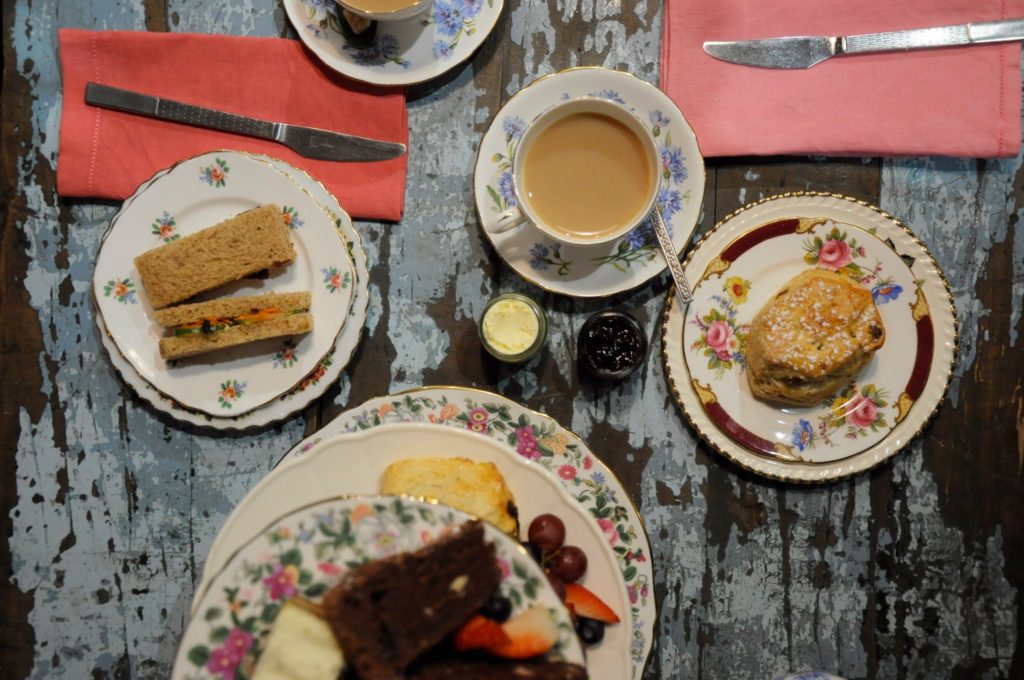 18 St. Mary's Gate, Lace Market, NG1 1PF
Housed in a beautiful Georgian townhouse in Nottingham's historic Lace Market, Debbie Bryan is a shop, tea room and creative space.
There are plenty of different options to choose from, including traditional afternoon tea, gentleman's afternoon tea, a gin cocktail afternoon tea and a children's afternoon tea. There is currently a delivery service available.
Please see website for more details prices from £16.50 for an afternoon tea.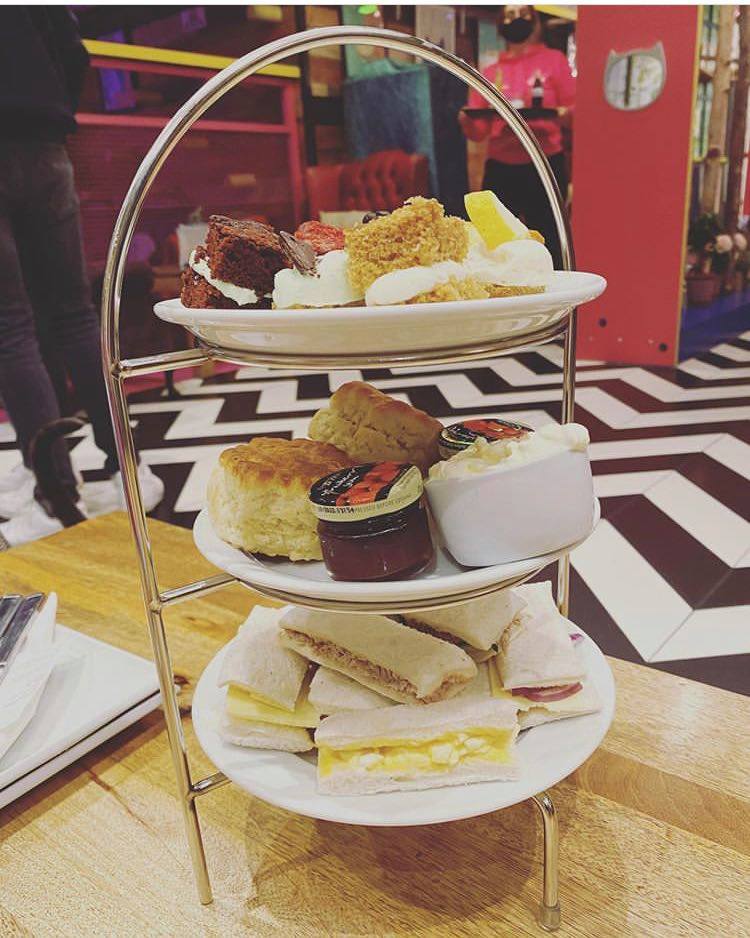 31-37 Friar Lane, Nottingham, NG1 6DD
The Kitty Café has actual cats you can pet while drinking tea and eating cake. All of these cats are available for re-homing too!
The afternoon tea includes freshly-prepared, soft sandwiches, Devonshire scones, miniature cakes and desserts, and your choice of loose leaf tea, coffee or hot chocolate.
Tea for two is £21.95
Please see website for opening times.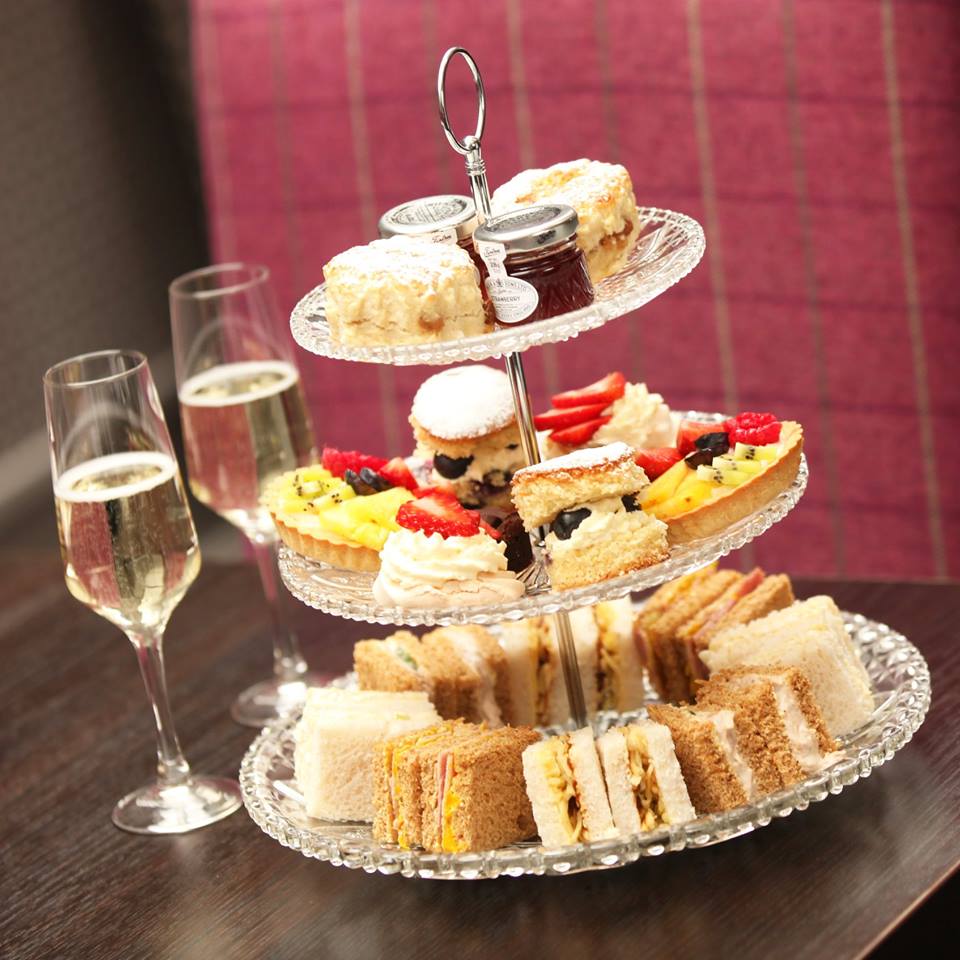 1 Rutland Street, Nottingham, NG1 6LF
With eclectic, trendy décor this afternoon tea menu at No/6 Bar and Lounge should not be missed. Enjoy finger sandwiches, scones with strawberry preserve and clotted cream, and a selection of delicate patisserie with your choice of tea or coffee.
Vegetarian and vegan alternatives are available, and there's also the option to add a glass or bottle of bubbly to or a cocktail specially designed to complement your afternoon tea.

From £20 per person
Please visit website for opening times.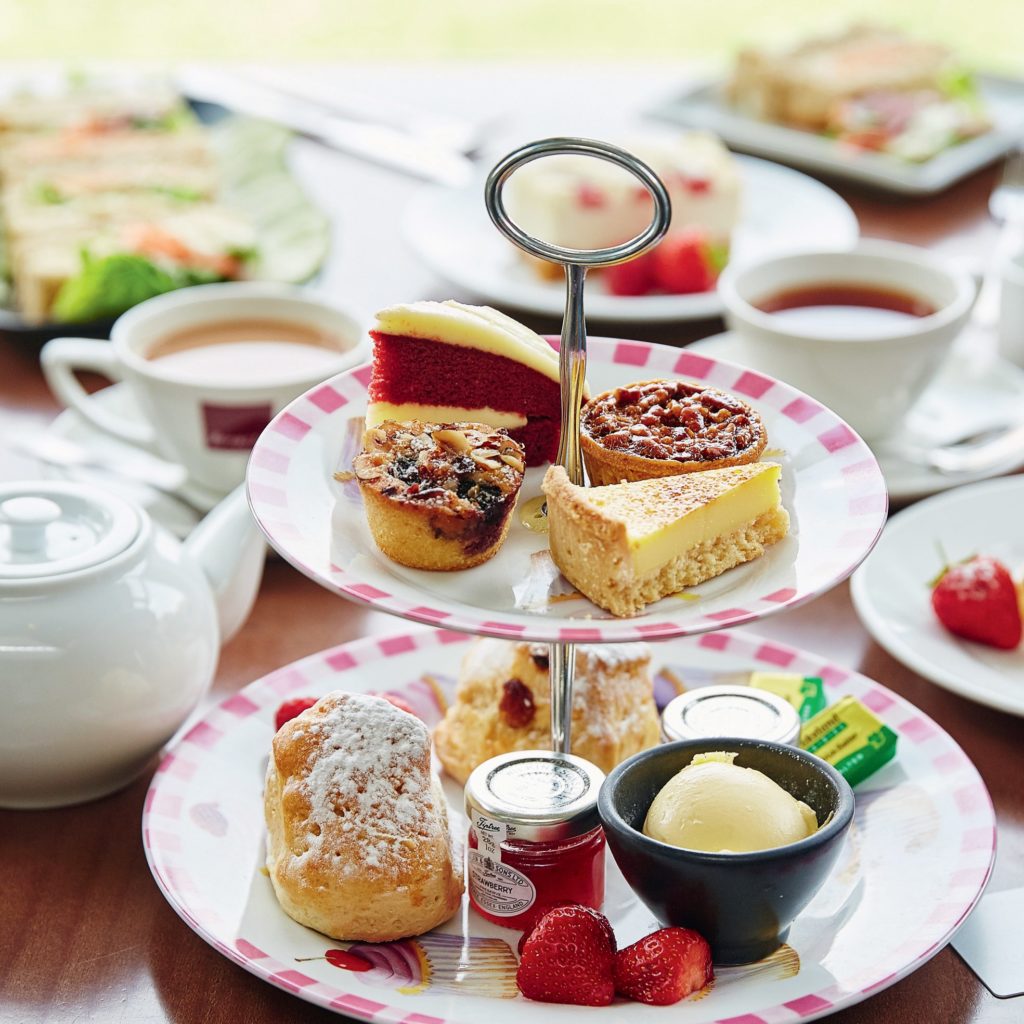 Thoresby Park, Nottingham, NG22 9WH
Afternoon tea is served every day in the elegant Blue Grill, which has been restored to replicate the grandeur of the original house with walls dressed with blue silk damask.
Dainty sandwiches made with fresh farmhouse white, granary, wholemeal and all-butter brioche breads and traditional fillings are served, followed by warm scones, and a selection of cakes and pastries
Priced from £19.50 per person
Served daily from 2-4.00pm.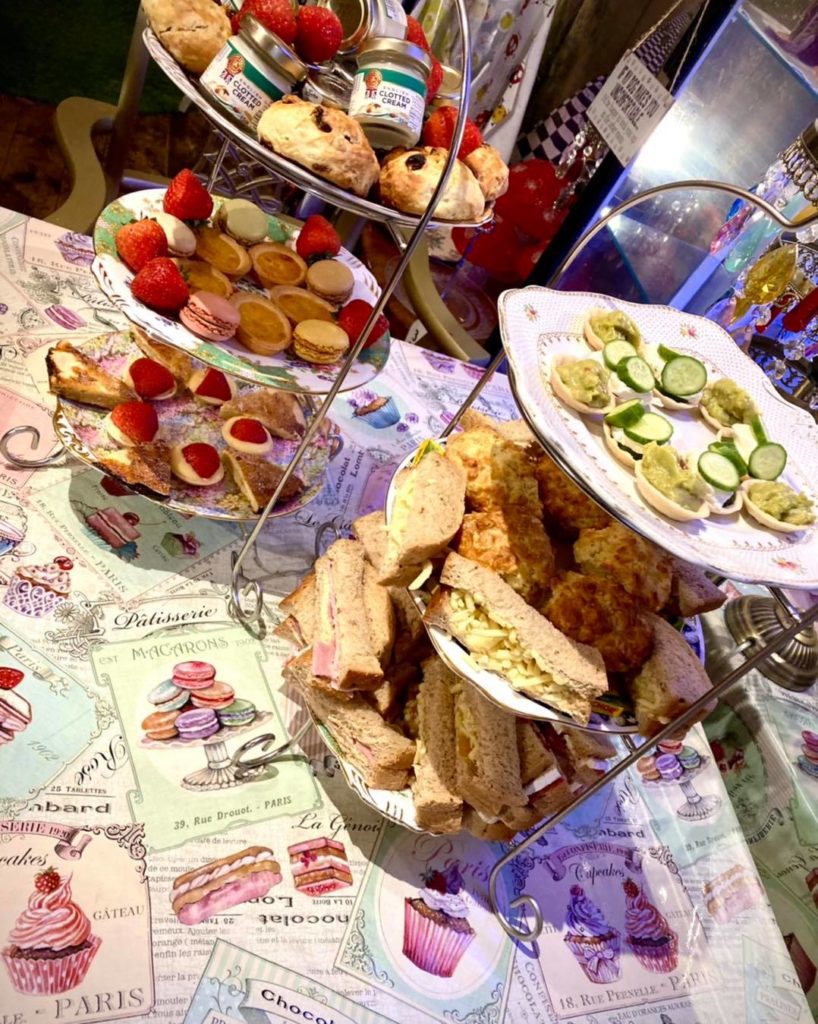 20 James Street, Kimberley, Nottingham, NG16 2LP
The quirky tea room in Kimberley is full of wonderland charm and hidden treasures. Find it tucked away down the Victorian-cobbled St James Street.
The Madhatters' tea comes with flowing tea or coffee, a selection of finger sandwiches, home-made scones – strawberry jam first or clotted cream and a selection of bitesize treats. You can even get in the spirit by donning a mad hat.
Priced at £20 per person
See website for opening times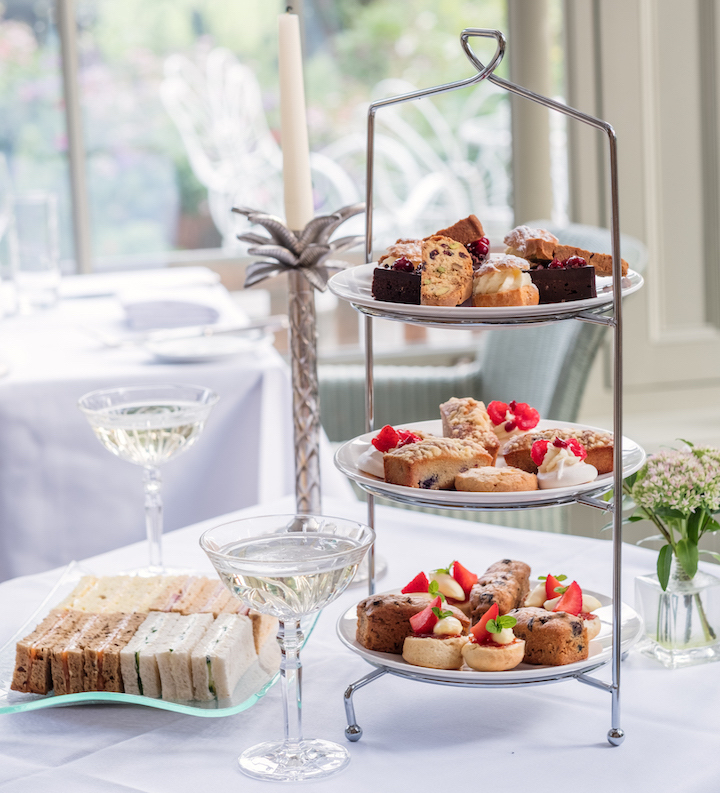 Church Lane, Langar, Nottingham, NG13 9HG
This stunning country house hotel is full of English charm, the ideal spot for afternoon tea.
Langar is a celebrity favourite, you never know who you might bump into whilst visiting.
Indulge in a selection of sandwiches with traditional fillings of smoked salmon, cucumber and cream cheese, ham and mustard, and egg mayo, with freshly baked scones, clotted cream and jam, and home-made biscuits and cakes.
From £22.50 per person
Served Monday to Friday 3-4.00pm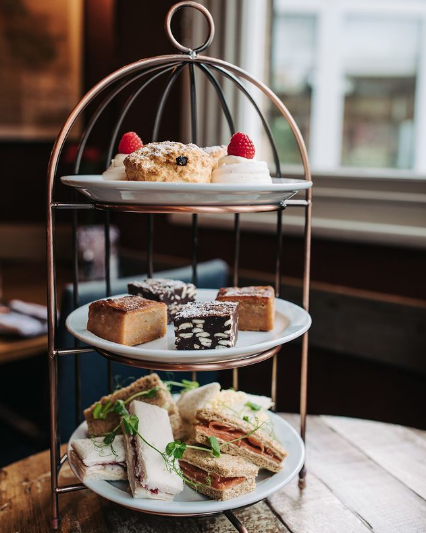 Station Road, Plumtree, Nottingham, NG12 5NA
A restored Victorian railway station building with a unique mix of stylish furnishings is the attractive setting for afternoon tea.
The price per person is £21.95 per person with prosecco.
Served Monday to Saturday from 2.30-3.30pm.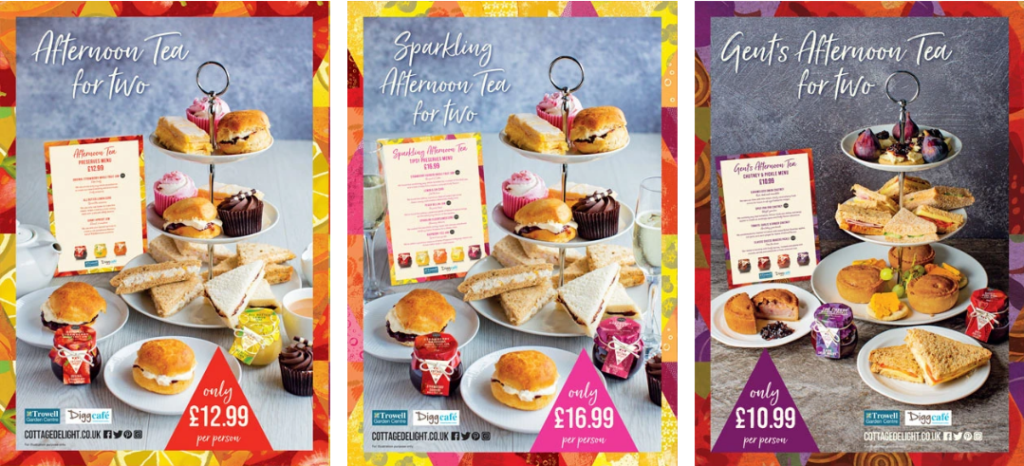 Stapleford Road, Nottingham, NG9 3TG
Enjoy a 3-tier stand of finger sandwiches (salmon and cream cheese, egg and watercress and ham and pickle), mini quiche, jam and cream mini scones, and mini cakes – not forgetting a pot of loose leaf tea or coffee.
From £12.99 per person
Afternoon tea is served everyday from 2.30pm.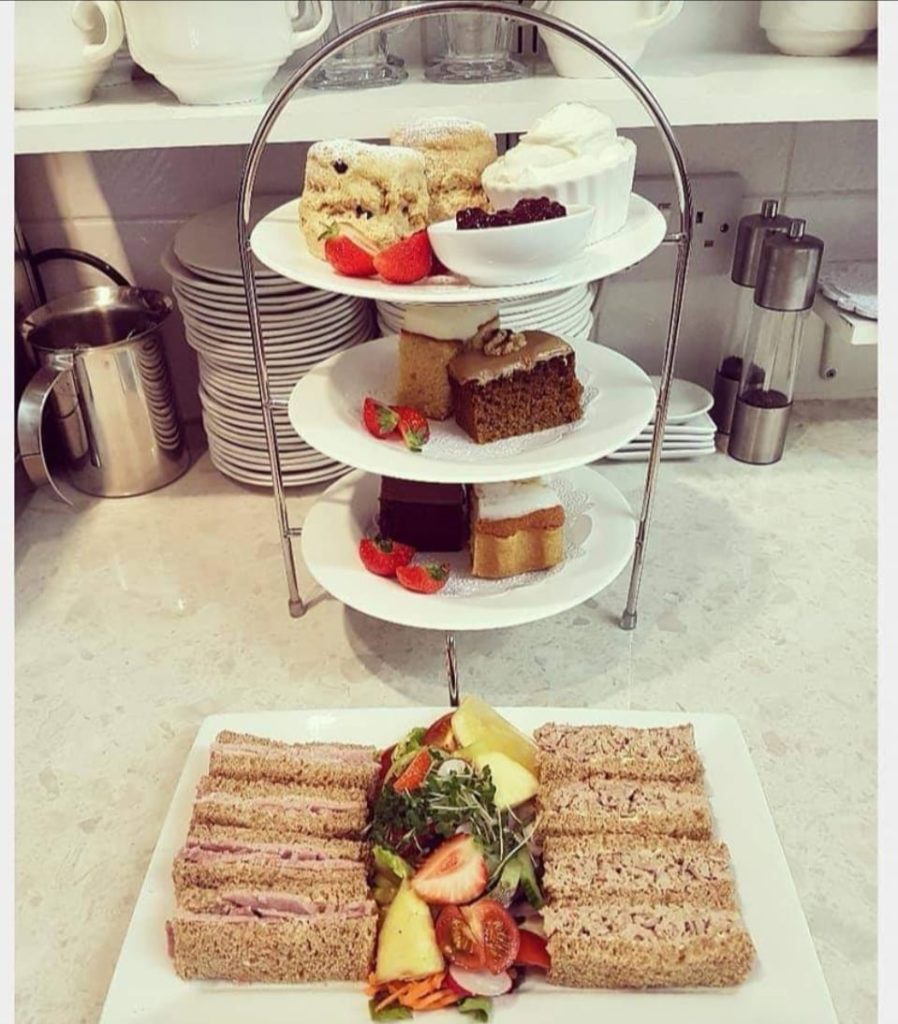 Market Place, Ollerton, NG22 9AA
Head to one of the most scenic spots in the county, on the edge of Sherwood Forest, for a relaxing afternoon tea, with the only working watermill in Nottingham.
Everything is freshly prepared using quality local ingredients wherever possible and offers Prices start from £10.95 per person.
Served Wednesday to Sunday from 10.30am-4.00pm.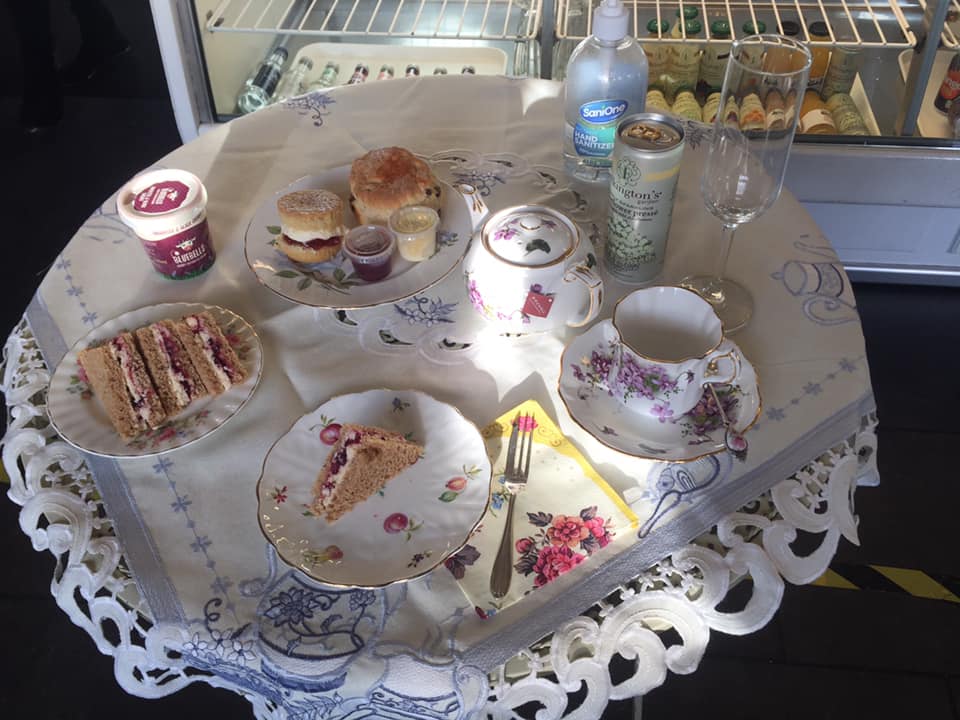 251 Toton Lane, Nottingham, NG9 7JA
Afternoon tea at this traditional tea room starts with delicate finger sandwiches with crusts removed, savoury tart and crinkle cut crisps. Scones, plain or fruit, are served with butter, jam (in a variety of flavours) and clotted cream. As well as a generous slabs of cake, guests will be treated to shot glasses of Bluebells ice cream or sorbet.
Please see Facebook for prices and times.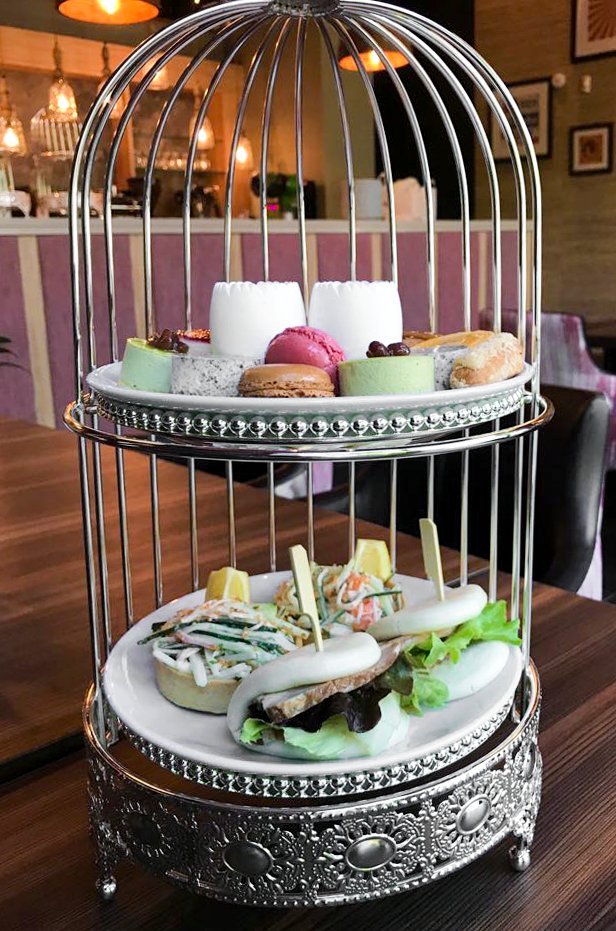 6A Chapel Bar, Nottingham, NG1 6JS
Available in the summer this sushi restaurant have taken the quintessential British tradition and given it a Japanese twist.
Instead of sandwiches, bao buns with duck and hoisin sauce or pork char sui are served, together with flying fish roe salad tarts.
The sweet treats are chocolate, strawberry mousse cakes, macarons, egg tarts, mini eclairs and matcha puddings.
It's all served on a silver birdcage stand in the restaurant's tea lounge.
See website for prices and opening times.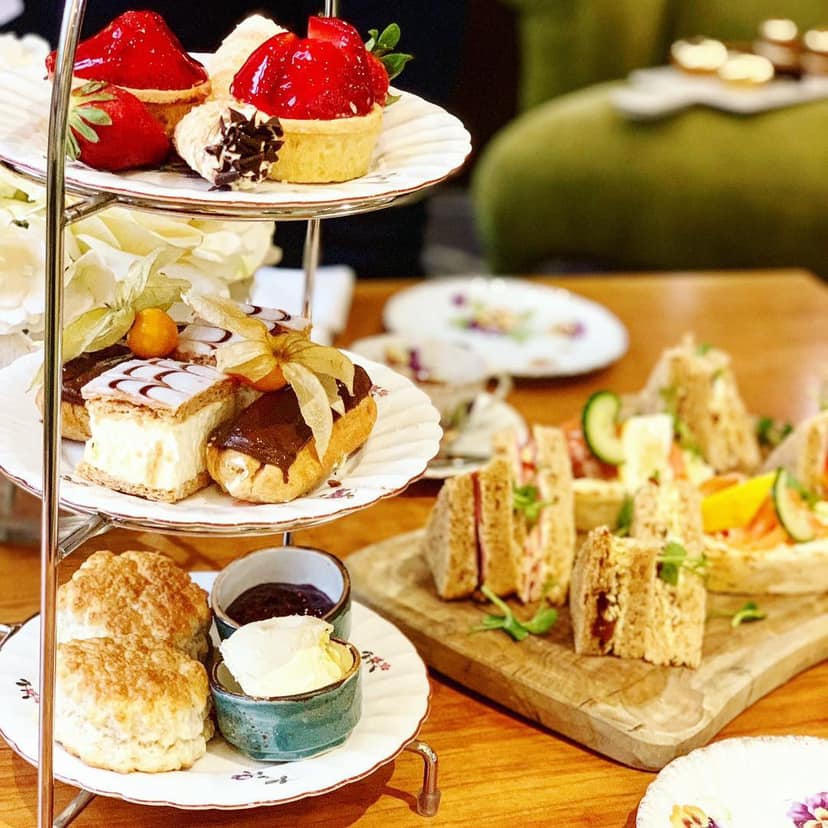 38 Milton Street, Nottingham, NG1 3PZ
The Afternoon Tea menu features a delightful selection of sweet and savoury items. Classic dishes like sandwiches and scones are combined with new additions like homemade tiramisu with coffee soil to create an experience to remember.
Visit website for prices.
Open daily 12 noon – 4.00pm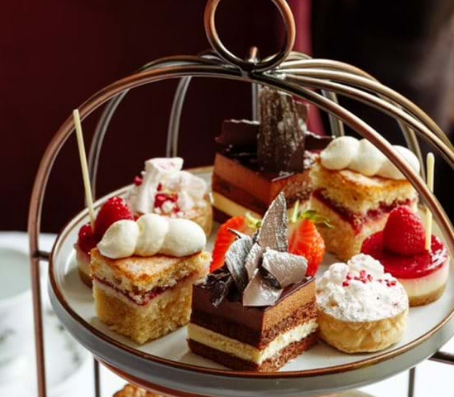 Mellors Way, Nottingham, NG8 6PY
This traditional afternoon tea has all the classics and also offers a vegan option a Champagne afternoon tea and a Hendricks gin afternoon tea.
Priced from £21 per person.
See website for opening times.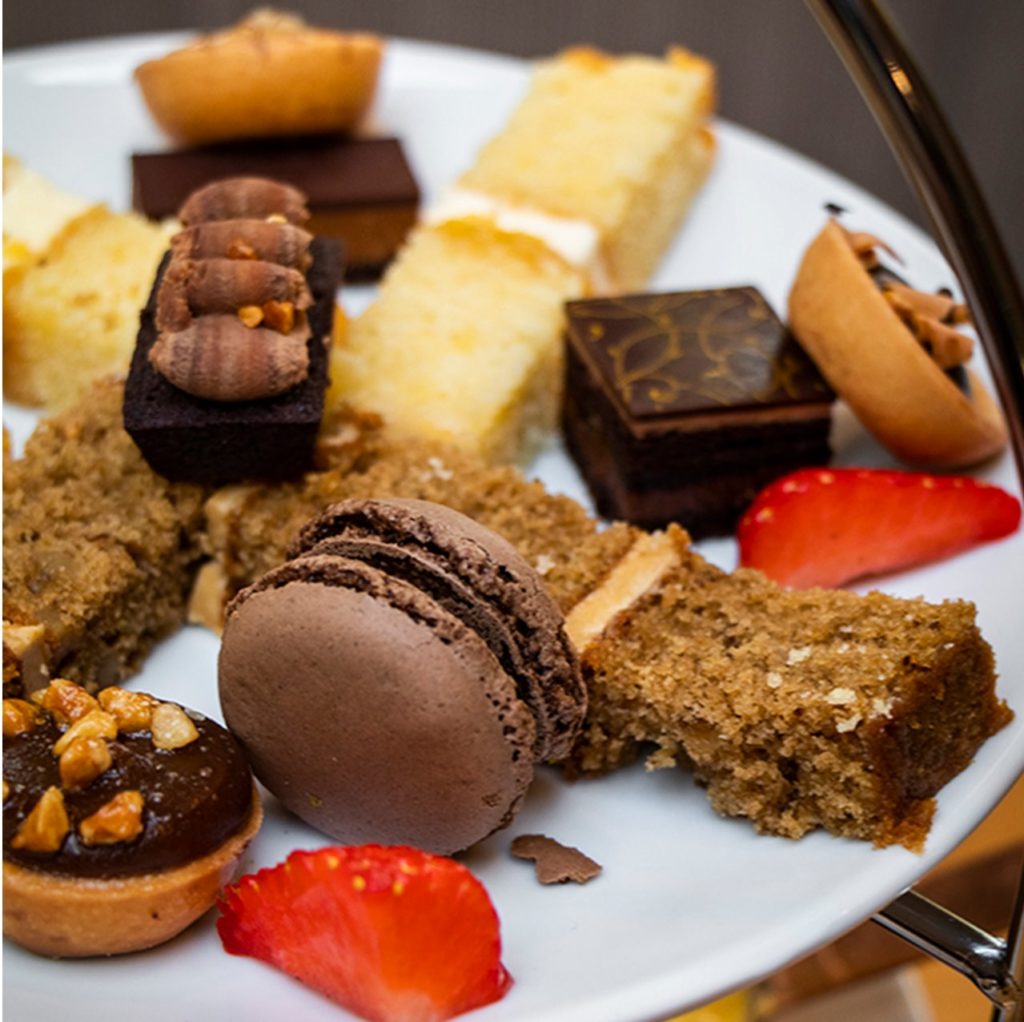 930 Woodborough Road, Nottingham, NG3 5QS
Enjoy an afternoon tea at Copper Cafe, with all the traditional style sandwiches, scones and cakes on offer in a trendy cafe setting.
See website for prices and opening times.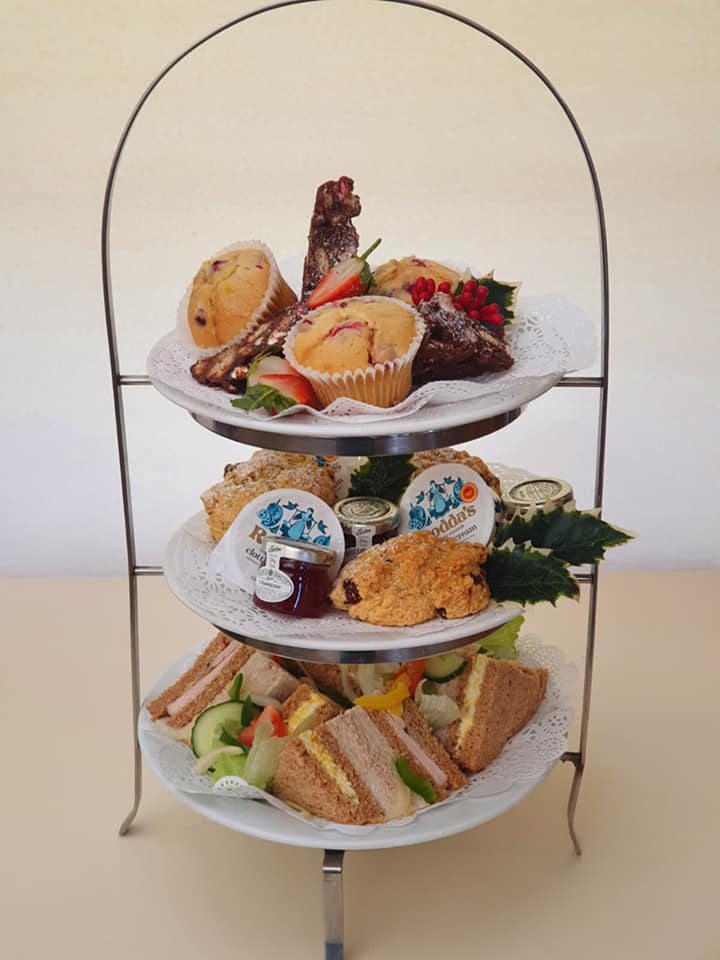 4 Corkhill Lane, Normanton, Southwell, NG25 0PR
Enjoy a traditional Afternoon Tea with a selection of freshly prepared sandwiches, homemade sultana scone and homemade cake. Alternatively there is a savoury option with sandwiches, homemade cheese scone with tomato chutney accompanied by a mini scotch egg and homemade mini sausage roll.
Served from 2.30pm.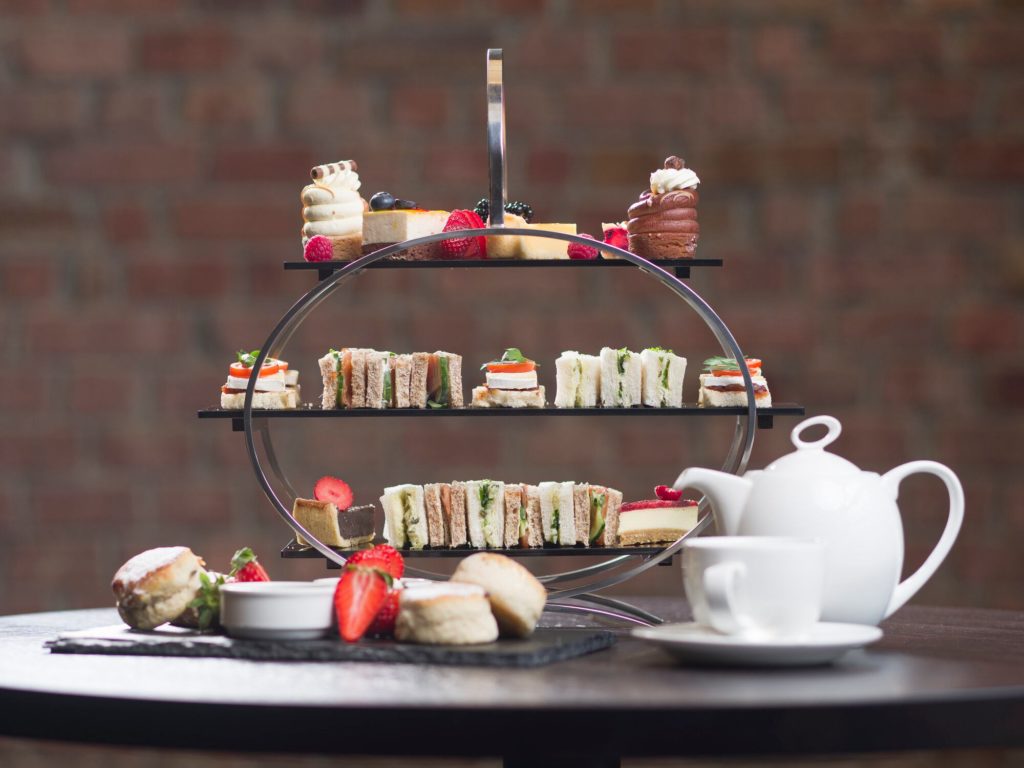 Wollaton Street, Nottingham, NG1 1RH
Located in Nottingham's city centre, the four-star Crowne Plaza Nottingham Hotel is the ideal venue for culture vultures to indulge in after a day of exploring the vibrant local areas. Indulge in finger sandwiches and an assortment of cakes as well as scones with jam and clotted cream.
Available from Red Letter Days at £36.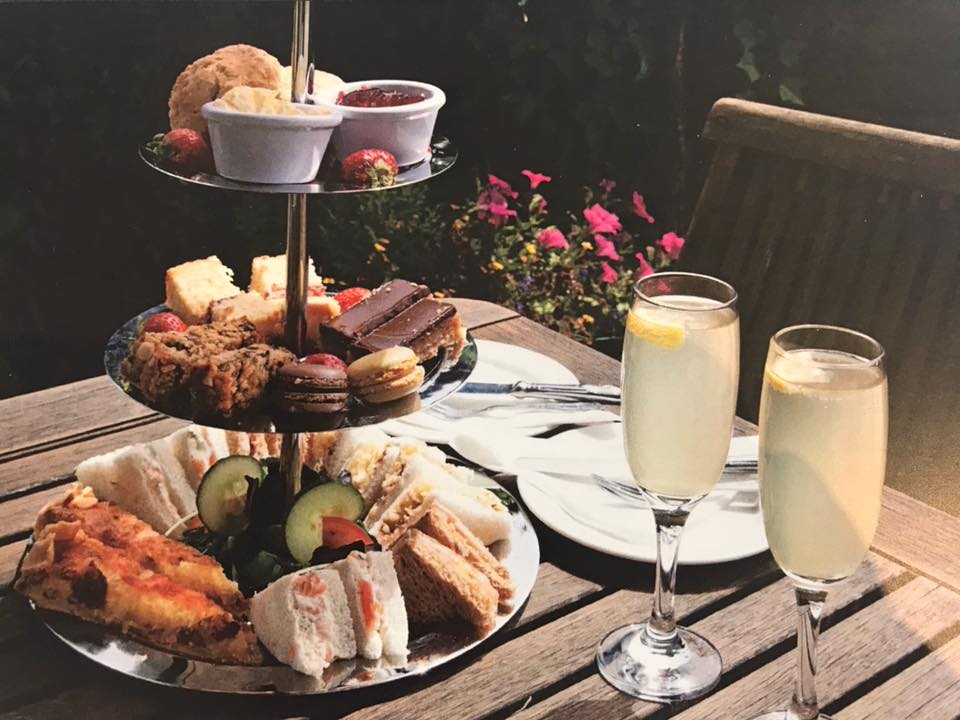 Strelley Hall, Main Street, Nottingham, NG8 6PE
Served in the beautiful Georgian function rooms at Strelley Hall you'll enjoy six dainty quarter sandwiches with assorted fillings, three small pieces of our homemade cakes, homemade scone with clotted cream and jam, plus hot drink with refill.
Priced from £13.95 per person
Served Wednesday and Saturday afternoons 12.30-3.00pm.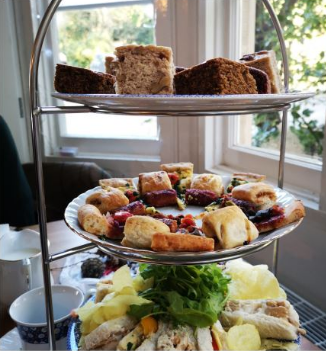 Arboretum Street, Nottingham, NG7 4ED
Located in the Grade II listed Waverley Lodge on the edge of Nottingham's oldest public park you can enjoy an afternoon tea in this cosy cafe.
Priced at £14.95 per person, £7.95 for children
Open daily from 10am-4.30pm
Which Nottingham Afternoon Tea venue will be the first you visit?
Heading slightly further afield, check out Afternoon Tea in Leeds, Afternoon Tea in York and Afternoon Tea in Manchester.